Producing a Burra Bear, Shetland Isles (Credit: Airborne Lens)
< Back to "The Spirit of Shetland Knitwear"
Shetland Knitwear: A Cultural Icon
By Joanna Hunter, Ronnie Eunson and Jean Keith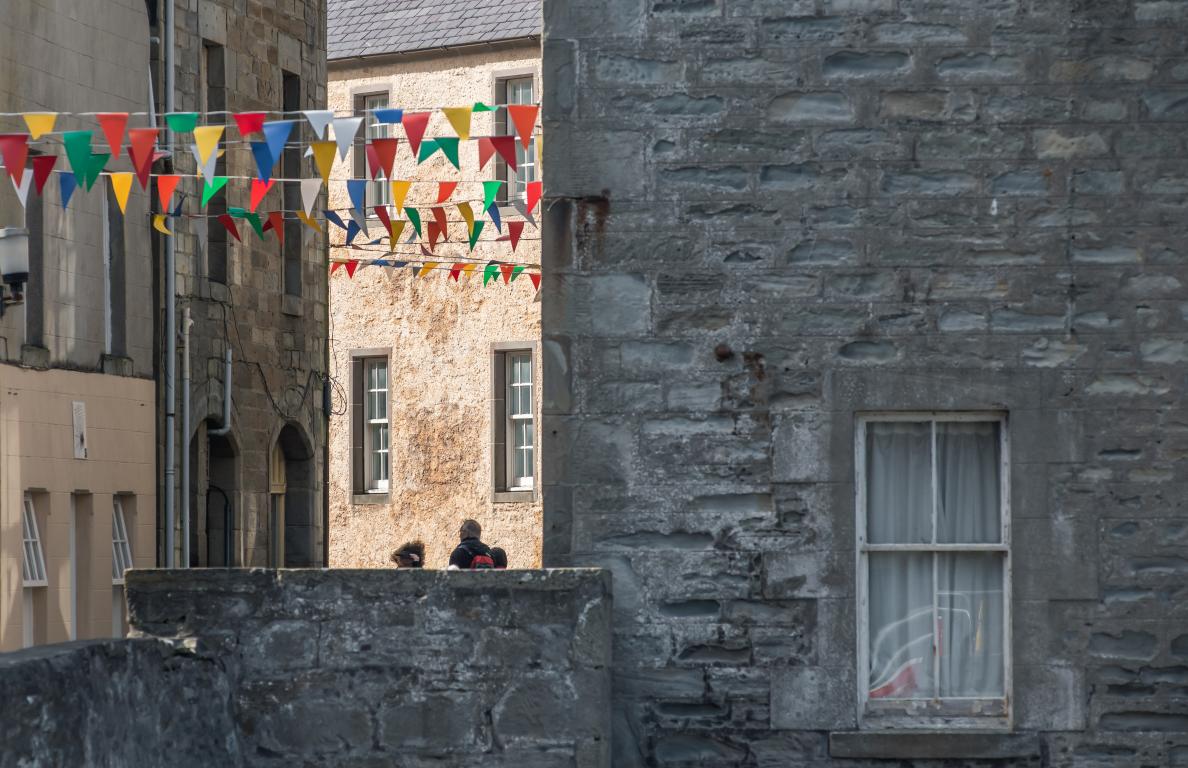 Lerwick, Shetland Isles
Image provided by Airborne Lens
This audio forms part of a series of audio interviews conducted in 2022 by Smartify as part of the Spirit of the Highlands and Islands project. Listen and discover the Spirit of the Highlands and Islands through the eyes of the people who live, work and visit here.
For generations, knitwear and textiles have formed a large part of the traditional identity and modern spirit of the Shetland Isles. Inspired by the land, culture and heritage of the Isles, Shetland knitwear is renowned worldwide for its high quality and distinctive look. Each stage of the design process, from the chosen pattern to materials and production, has been perfected by across the Isles by generations of artisans, all highly-skilled in their craft.
In this recording, explore the memories, history and contemporary production of Shetland knitwear through the eyes of Shetlanders Joanna Hunter, Ronnie Eunson and Jean Keith.
When I was young it wasn't cool to wear Fair Isle...but now I think people take pride in the patterns and people enjoy wearing it so I think it's here to stay thankfully!
DISCOVER MORE STORIES FROM THE SHETLAND ISLES
---