Aith, Shetland Isles (Credit: Airborne Lens)
In Focus: Shetland - A Personal History
By Jean Keith, Eunice Williamson and Magnie Williamson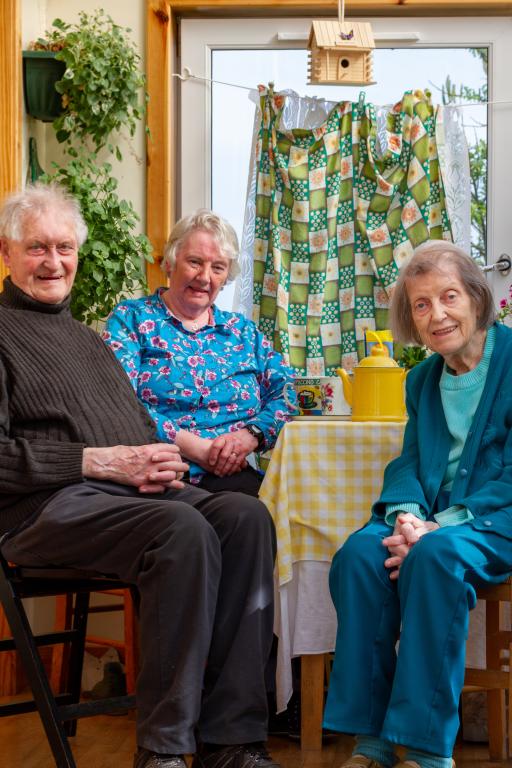 Jean Keith, Eunice Williamson and Magnie Williamson
Image provided by Smartify
This audio forms part of a series of audio interviews conducted in 2022 by Smartify as part of the Spirit of the Highlands and Islands project. Listen and discover the Spirit of the Highlands and Islands through the eyes of the people who live, work and visit here.
In our 'In Focus' audio mini-series, take a closer look into a wide range of topics spanning the vast natural and cultural heritage of the Highlands and Islands. In this edition of 'In Focus', listen as Jean Keith, Eunice Williamson and Magnie Williamson as they recount fascinating memories of Shetland during the Second World War, home life in the crofting communities of Shetland and fond tales of Sundays and days out in Lerwick complete with singing sailors and herring girls, dancing and fantastic fish and chips.
What more can I say...the greatest gift in this life is peace of mind. There's no other gift in this life that can compare than peace of mind. Peace of mind and happy memories.
DISCOVER MORE STORIES FROM THE SHETLAND ISLES
---