Clachtoll, Sutherland (Credit: Airborne Lens)
Stories of Sutherland
DISCOVER SUTHERLAND THROUGH STORIES
The Highlands and Islands have been shaped by thousands of years of stories. Whether they are grounded in joy and celebration, mystery and legend or sorrow and tragedy, hearing the stories of our communities, their traditions and the period they lived in can help shape us as individuals and connect us to the past. With its outstanding natural and cultural heritage and where there are stories in every breath, Sutherland, in the North West Highlands, is the perfect place to experience this. In this multi-day, self-guided itinerary discover a selection of the places which have been at the heart of hundreds of stories, both past and present.
This itinerary contains audio from a series of interviews conducted in 2022 by Smartify as part of the Spirit of the Highlands and Islands project. Listen and discover the Spirit of the Highlands and Islands through the eyes of the people who live, work and visit here.
On your journey, be responsible and respectful of local communities and wildlife and follow the Scottish Outdoor Access Code.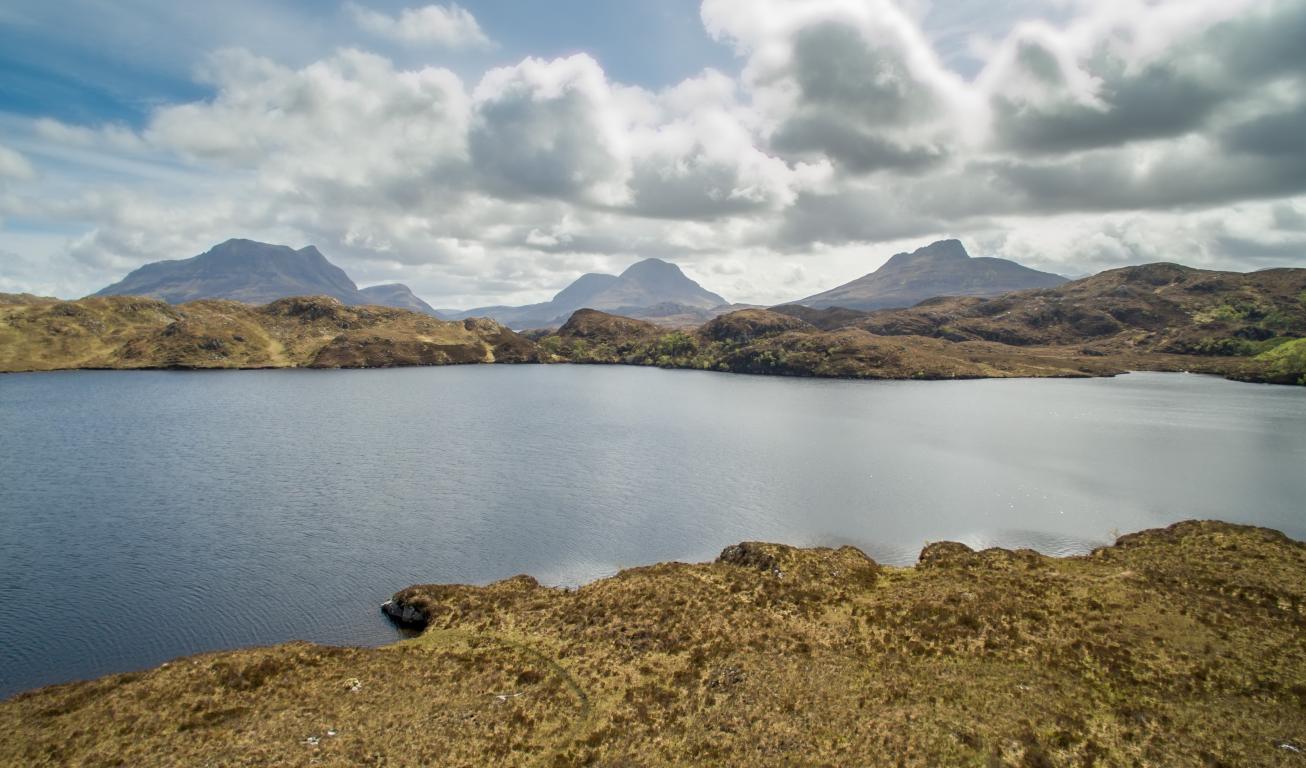 Lochinver and Ardvrek, Sutherland
Image provided by Airborne Lens
LOCHINVER
Start your journey in Lochinver (Scottish Gaelic: Loch an Inbhir). Surrounded by mountains, waterfalls, lochs and beaches, this lively coastal village on the south-west coast of Sutherland is a firm favourite of many. It's not hard to see why - as part of the incredible UNESCO North West Highlands Geopark Lochinver is a great place to recharge your batteries in a hub of community activity and beautiful natural surroundings.
In this recording, join Sara Bain as she shares her love for Lochinver, Suilven and North West Sutherland.
...there's just something really peaceful and beautiful about it, but savage...
ASSYNT
Continue your journey into the south-western reaches of Sutherland with a visit to Assynt (Scottish Gaelic: Asainn). The natural and cultural heritage of this area can be described as no less than immense, with thousands of years of stories beneath the distinctive mountainscapes. At the viewpoint, be awe-inspired by views like no other, and at the same time, discover the curious legacy of the Vikings in Assynt.
In this recording, listen here to Katey Boal as she describes what draws her to the stunning landscape of Assynt, in the south-western reaches of Sutherland.
...there is just something otherworldly about it.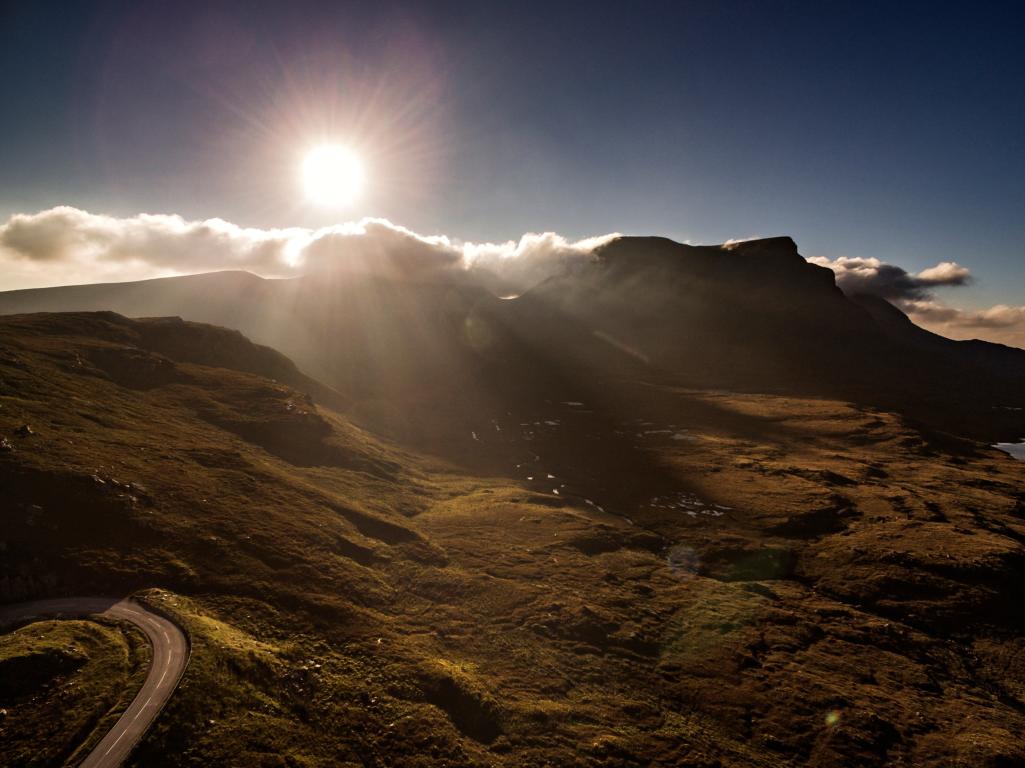 Assynt near Kylesku, Sutherland
Image provided by VisitScotland/Richard Elliot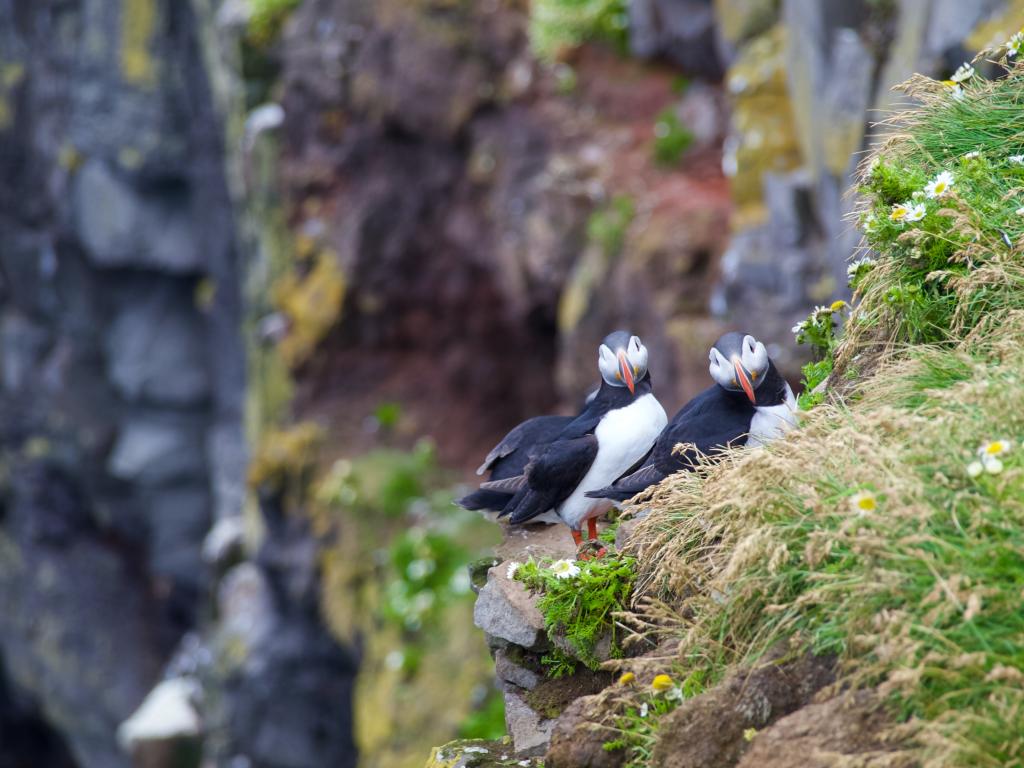 Curious puffins on a cliff face.
Image provided by Carlo Zamagni
HANDA ISLAND
From Assynt, make your way northwards to Handa Island (Scottish Gaelic: Eilean Shannda). Currently managed by the Scottish Wildlife Trust, the island is renowned for its stunning views and as haven for nature and bird-watching enthusiasts. Each year as Spring gently ushers in across Sutherland, the dramatic Torridonian sandstone cliffs on the north face of Handa Island become home to tens of thousands of migrating seabirds.
Discover more about daring historical feats on Handa with in the story The Great Stack of Handa Island, from the Marg Greenwood Collection.
The Torridonian sandstone cliffs at the ocean coast of Handa drop precipitously into the sea. As I approached them I was almost deafened by the shrieks of thousands of seabirds crowding cliff ledges...
BALNAKEIL BEACH
Sutherland is renowned for its incredible beaches. The North West coast harbours a beach like no other - Balnakeil Beach. With its crescent-shaped, wide swathes of golden sands, lush green marram grass and shimmering waters, Balnakeil (Scottish Gaelic: Baile na Cille) is the perfect place to unwind and appreciate the beauty of nature.
In this recording, listen to Helen Avenell as she shares what she loves about the stunning Balnakeil Beach in North West Sutherland.
...you're looking out across the sea and really the next point of land is Canada. So, it's big wide horizons and big skies - it's beautiful.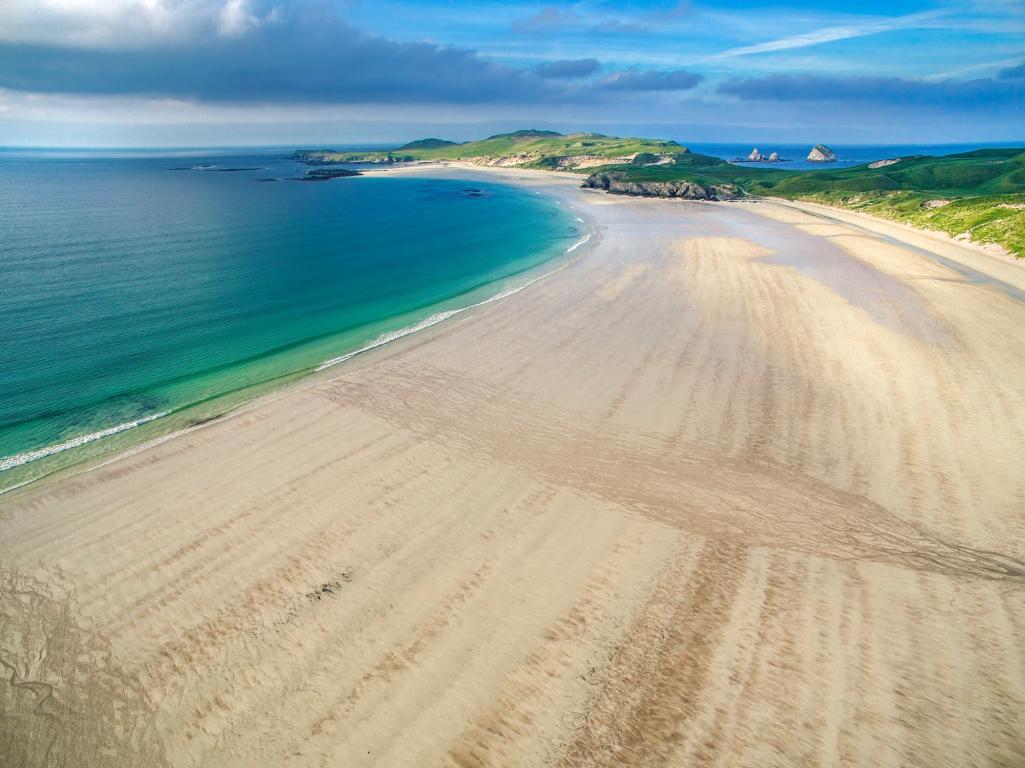 Balnakeil Beach, Sutherland
Image provided by VisitScotland/Richard Elliot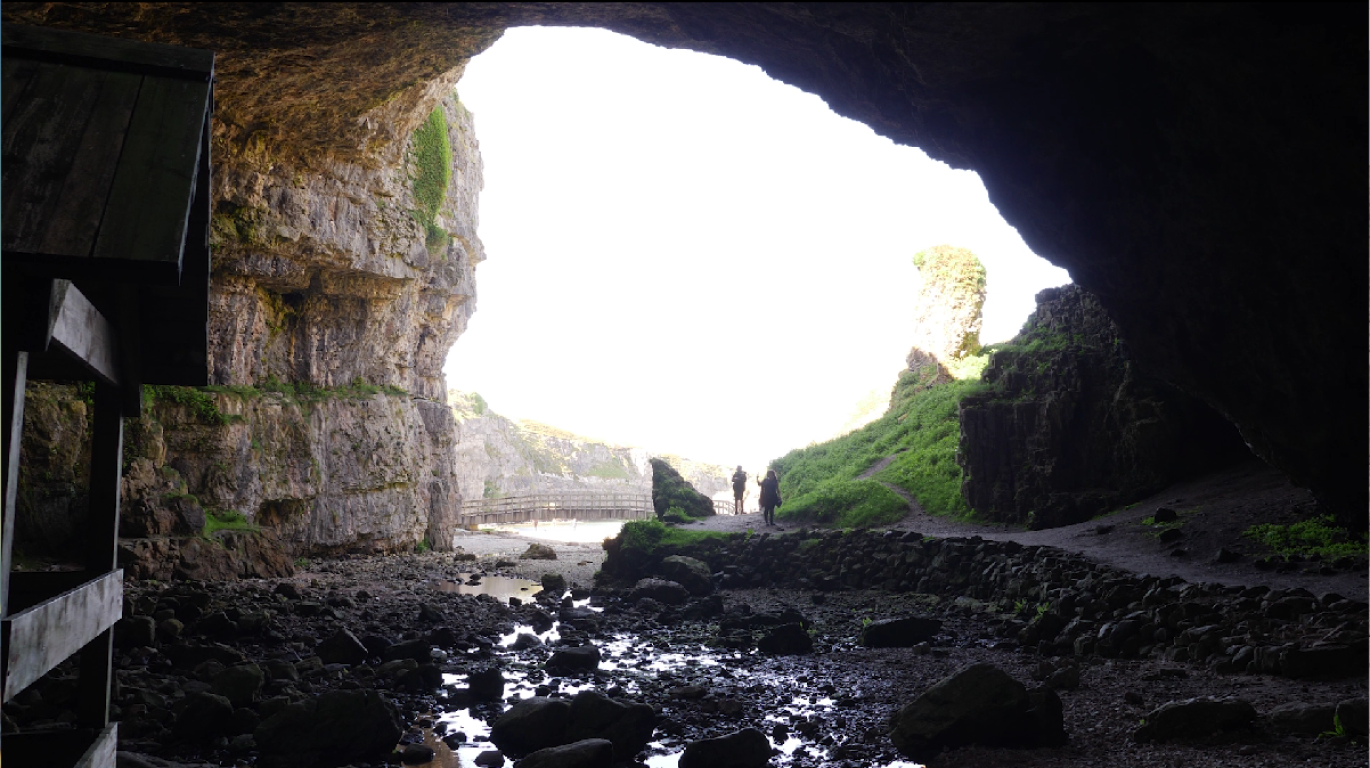 Smoo Cave, Sutherland
Image provided by Venture North
DURNESS
The spectacular village of Durness (Scottish Gaelic: Diùranais) is the most north westerly on the British mainland. Bounded by rocky shores, sandy beaches and the dramatic mountainous scenery of Sutherland, Durness forms a key part of the North West Highlands Geopark. With a range of unmissable attractions from Smoo Cave to the John Lennon Memorial Garden, Durness has a little something for everyone.
Join Sarah Marr in this recording as she reveals just why 'West is Best' and the draw of Durness and North West Sutherland.
...they're grounding because we were very fortunate in lockdown to be stuck in such a stunning place...
MELNESS
From Durness travel east to Talmine, situated in the locality of Taobh Mhealanais (English: Melness). Today, Taobh Mhealanais is comprised of a series of crofting townships west of Tongue Bay. In this recording, listen to Susanne MacDonald as she describes her bittersweet feelings for this beautiful area.
...I have very mixed feelings whenever I go back there...I have witnessed it myself declining over the years, where my 94 year old aunt is the last native Gaelic speaker of that little village...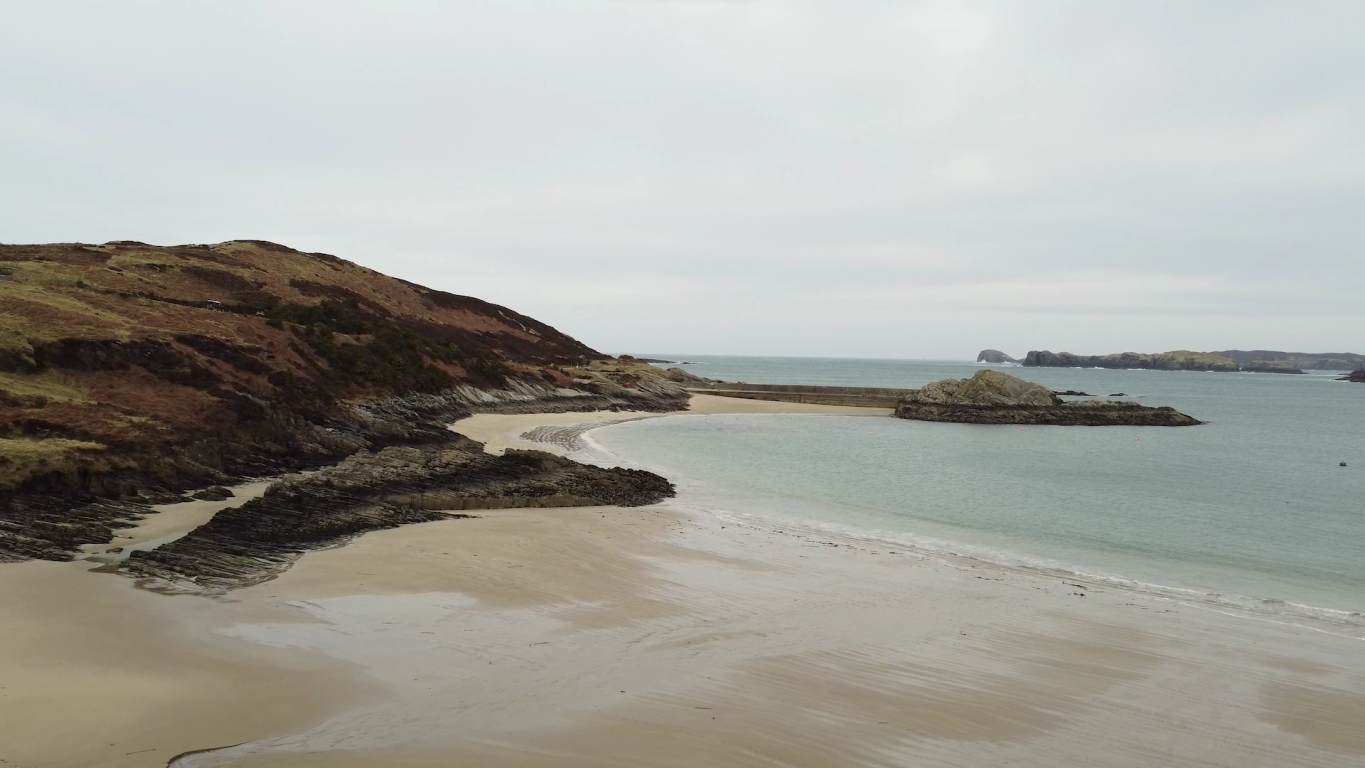 Talmine Bay, Sutherland
Image provided by Venture North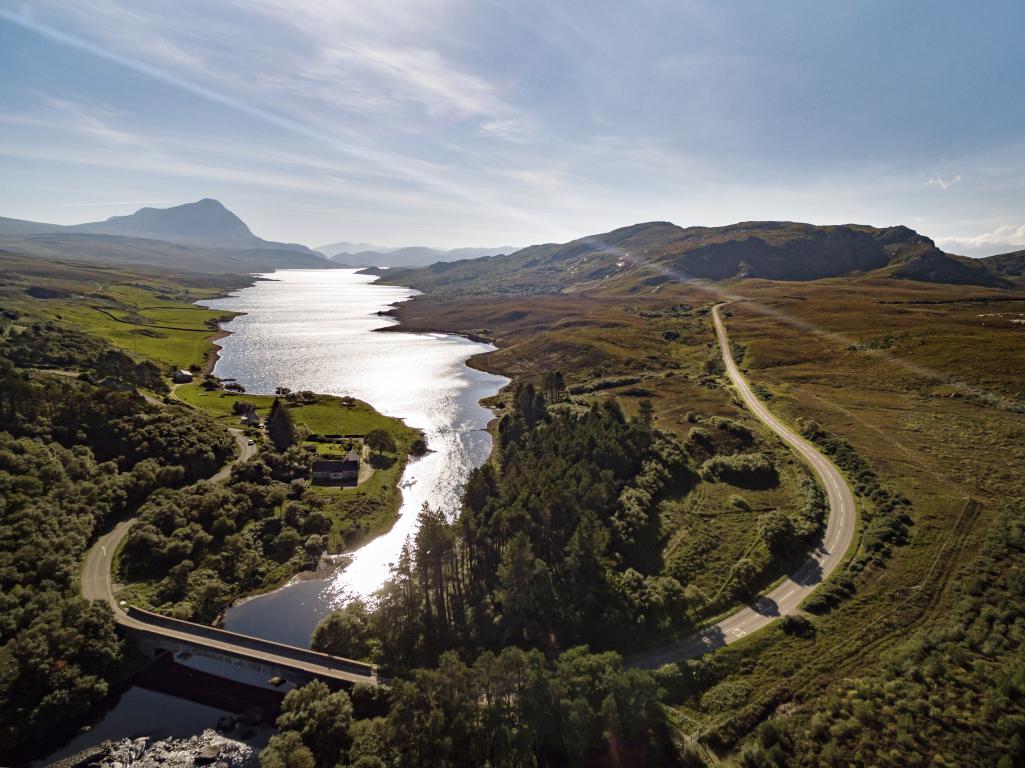 Loch Hope at Tongue, Sutherland
Image provided by Visit Scotland/Richard Elliot
TONGUE
For your next stop, make your way to Tongue (Scottish Gaelic: Tunga). This area was a historic crossroads for Gaels, Picts and Vikings and the area is named after an Old Norse term which refers to a piece of land shaped like a spit or, you guessed it, a tongue!
On top of its involvement in historical events such as the Skirmish at Tongue, oral tradition, storytelling, and folklore also play a key role in the cultural heritage of Sutherland. One such terrific tale is Lord Reay and his deal with the working fairies which would bring him closer to the woman he loved. Intrigued? Read the story here.
No matter the noise and curiosity man of Reay, never open the box I have given you until you are back with your master!
BETTYHILL
For your penultimate stop on this itinerary, travel 13 miles east to the picturesque village of Bettyhill (Scottish Gaelic: Am Blàran Odhar). Here, discover another piece of local folklore surrounding a monolith known as 'The Ringstone'. Just how did this standing stone get its distinctive name? Explore more with the Bettyhill community, who know the tale best, through a video project courtesy of Bettyhill Library. Watch the video story here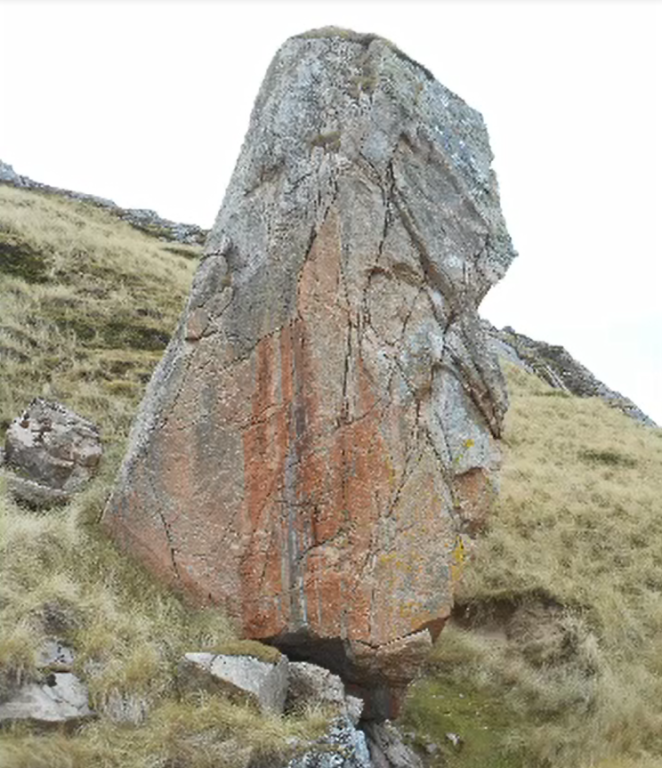 The Ringstone, Sutherland
Image provided by Catriona MacLeod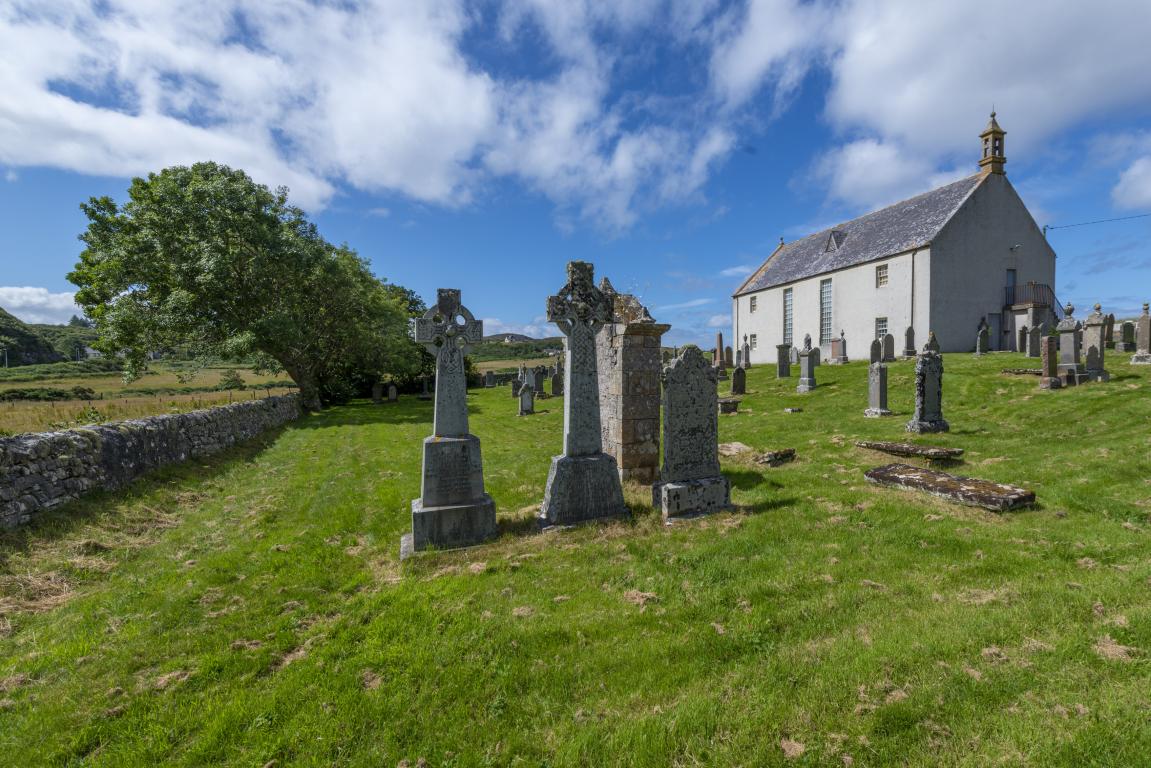 Strathnaver Museum, Sutherland
Image provided by Museums and Heritage Highland
STRATHNAVAR MUSEUM
Finish your journey with a visit to Strathnavar Museum (Scottish Gaelic: Taigh-tasgaidh Shrath Nabhair). Based in the former Parish Church of Columba, Strathnavar Museum is the perfect place to discover 8,000 years of incredible stories - stories of love, loss and landscape - which form the very fabric of North-West Sutherland.
From the history of the land known as 'Mackay Country' to the tragedy of the Highland Clearances, Strathnavar Museum expertly provides a vessel for these stories to come together to give visitors a real insight into community heritage and Highland storytelling.
In this recording, learn about the history of the Highland Clearances in Sutherland and its continuing effect on the Highlands of today with Professor David Worthington - Head of the Centre for History, University of the Highlands and Islands.
...[It was] the wholesale destruction of these previously agricultural communities, inland communities in particular...
Share this itinerary
Destinations on this Itinerary
Stories