Boleskine Shinty Club, Inverarnie (Credit: Camanachd Association)
The Aird and Loch Ness Shinty Trail
DISCOVER THE PAST AND PRESENT OF SHINTY IN AIRD AND LOCH NESS
The Shinty Trails are Scottish journeys that connect the present to the past. Profiling beautiful rural communities who still thrive in their connection to their ancestors and their support for one another, the Shinty Trail aims to be the ultimate connection to a modern Scottish community, Gaelic culture, as well as our ancient Scottish heritage. The Shinty Trail also aims to attract tourists to bolster local business, and provide opportunities to grow people and communities' connections with places, strengthening the bond within and between communities.
This trail is intended to be enjoyed by people who are visiting the Highland capital, Inverness, and want to explore local history in both urban areas within the city and rurally in its surrounds and learn more about Scotland's most culturally significant sport. From March-November every year, the shinty season is in full swing in venues across Scotland. Before you arrive, please check out www.matches.shinty.com to see if there is a game scheduled during your visit.
On your journey, be responsible and respectful of local communities and wildlife and follow the Scottish Outdoor Access Code.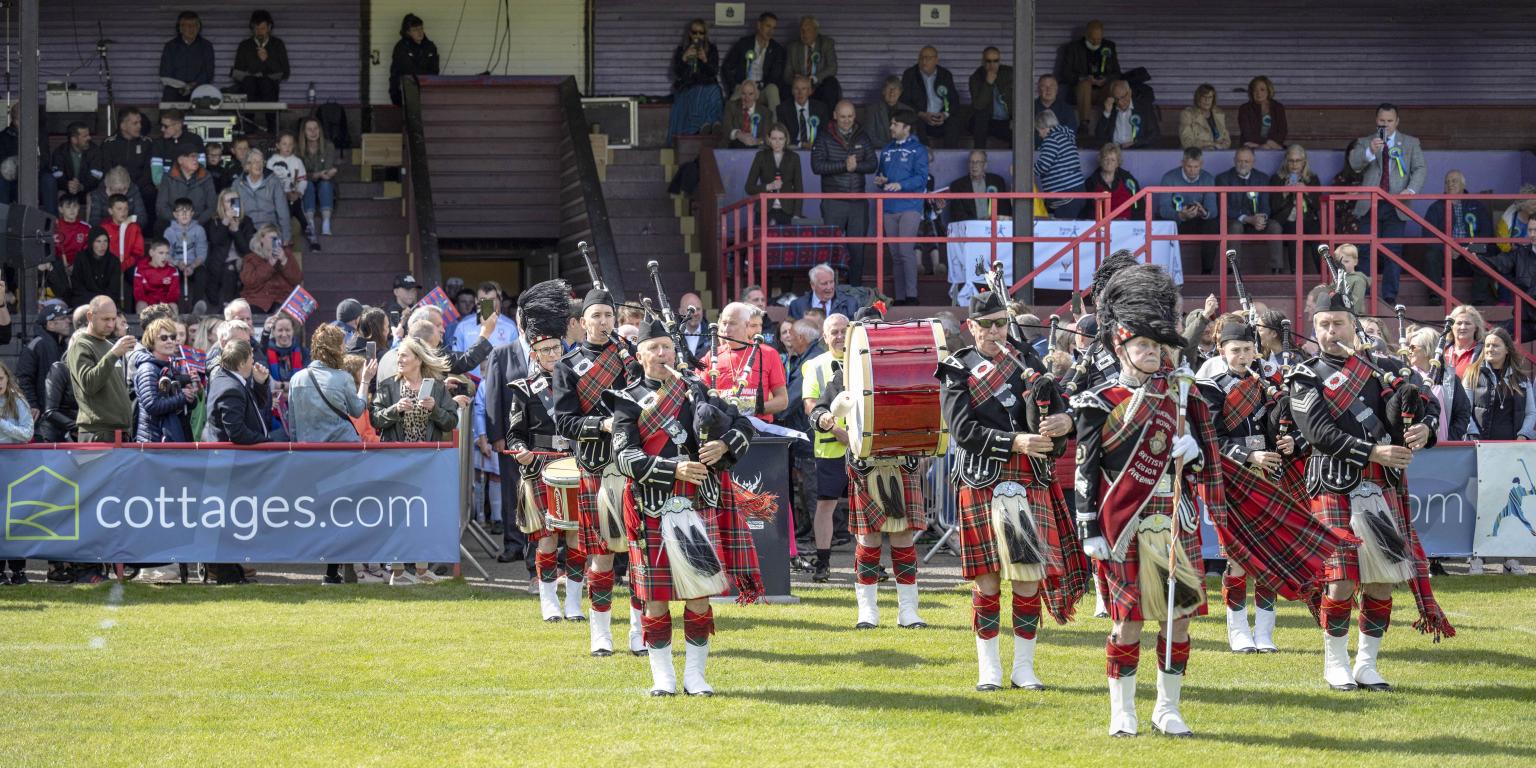 Bught Park, Inverness
Image provided by Camanachd Association
INVERNESS
The city of Inverness has a rich history, culture and heritage ready to be experienced. From Inverness Castle to the Cathedral and with green spaces to be enjoyed including Bellfield Park and the home of shinty, Bught Park, what better place to start the shinty trail!
Inverness is the home of Clan Mackintosh and there are endless things to explore in the city en route to Bught Park. Walking down from the castle, you can take in the scenic Ness Islands before passing the theatre house, Eden Court, before you then make your way down to the Bught itself.
INVERARNIE
Inverarnie is the home of Boleskine Shinty Club as well as Clan Fraser and not too far from Aldourie Castle. At this stop, you may visit attractions such as Boleskine House - former home of author and occultist Aleister Crowley and Led Zeppelin guitarist Jimmy Page. If you prefer the natural over the supernatural, why not go and see Falls of Foyers, a very scenic spot in South Loch Ness.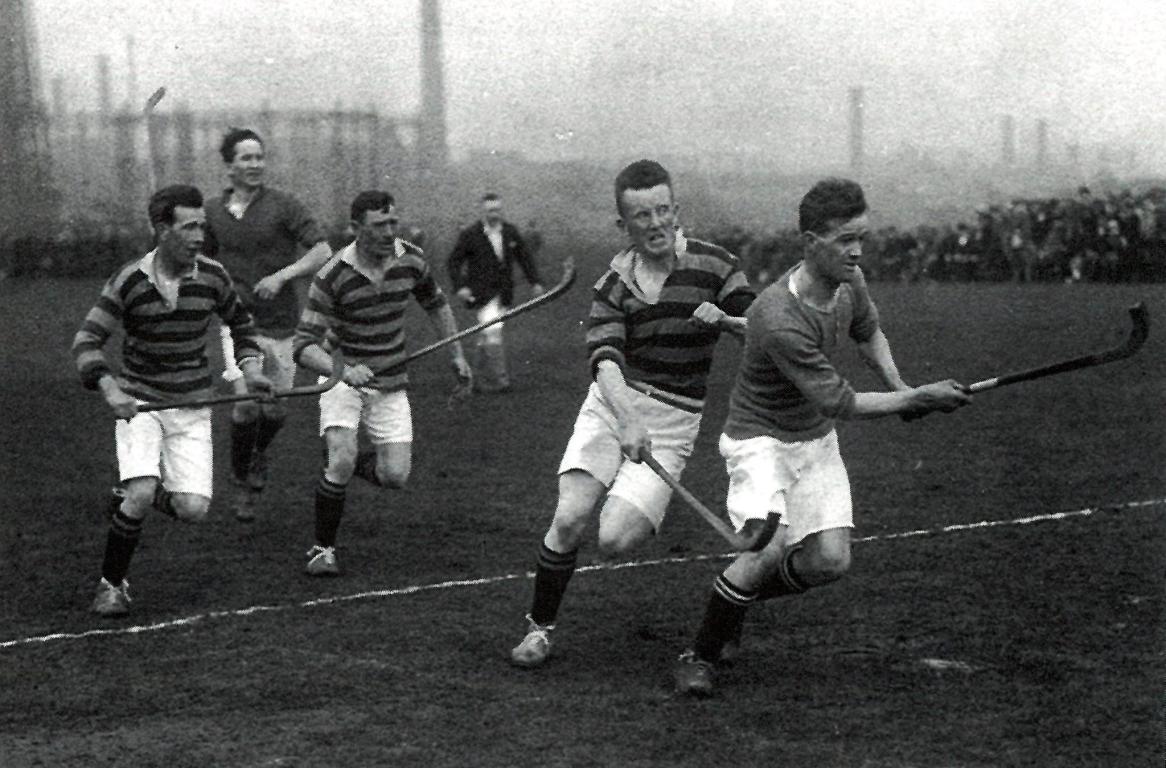 Boleskine Shinty Club, Inverarnie
Image provided by Camanachd Association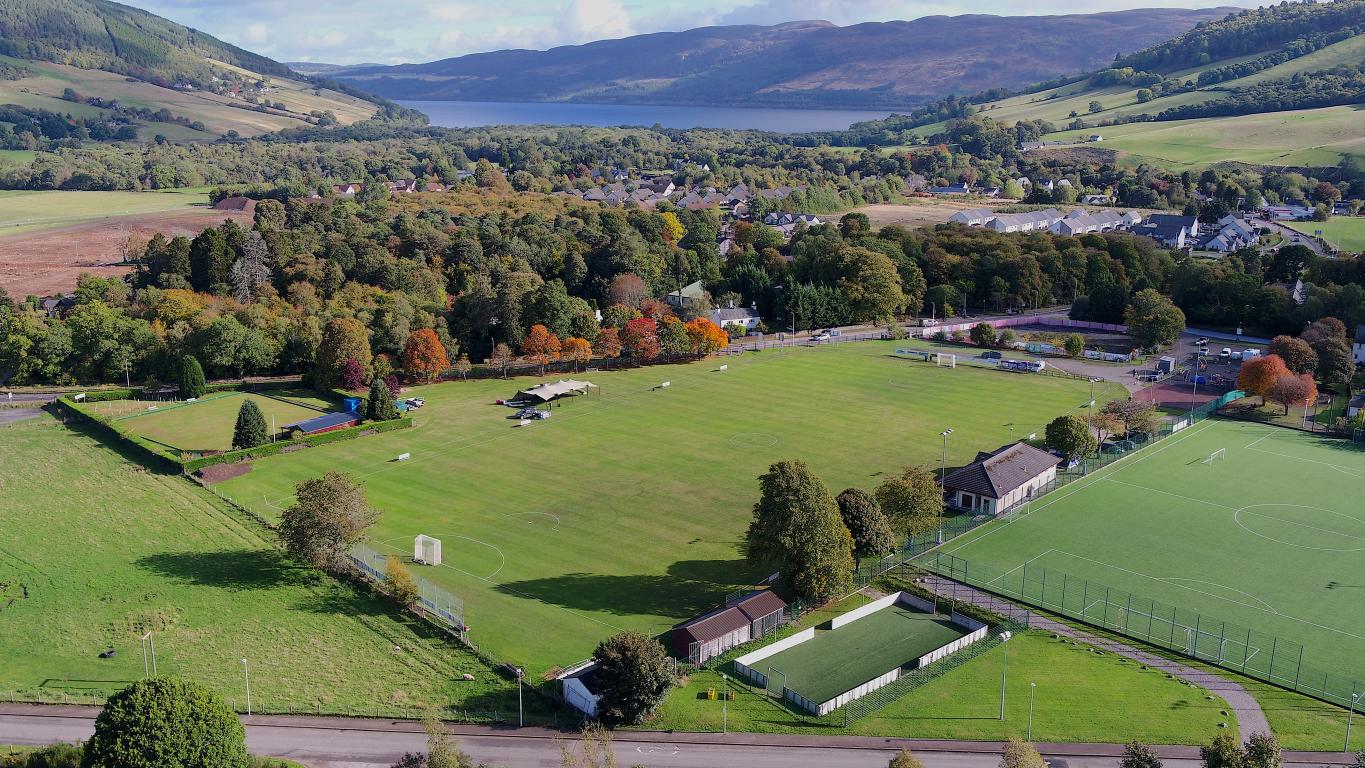 Blairbeg Park, Drumnadrochit
Image provided by Camanachd Association
DRUMNADROCHIT
A quaint village, Drumnadrochit is the home of Glenurquhart Shinty Club and the famous Urquhart Castle and Clan Grant. Whilst driving from Inverarnie to Drumnadrochit, you will take in some breathtaking views alongside Loch Ness and by continuing into the village, you will be able to explore the range of cafés and restaurants the village has to offer. Blairbeg Park is a must-see place to go to for those interested in shinty and to soak up the sporting spirit of the area.
CANNICH
Cannich is the home of Strathglass Shinty Club – great rivals of Glenurquhart. The two rivals played a match on 12th February 1887 in a landmark game which established the official rules of the sport. Discover the history behind this historic match in a piece by Spirit: 360 artist Eòghan Stiùbhart.
Whilst in Cannich it would be remiss not to visit Erchless Castle and learn more about Clan Chisholm. If fitness is your thing, why not take a walk through the beautiful Glen Affric or climb one of the magnificent Munros in the area.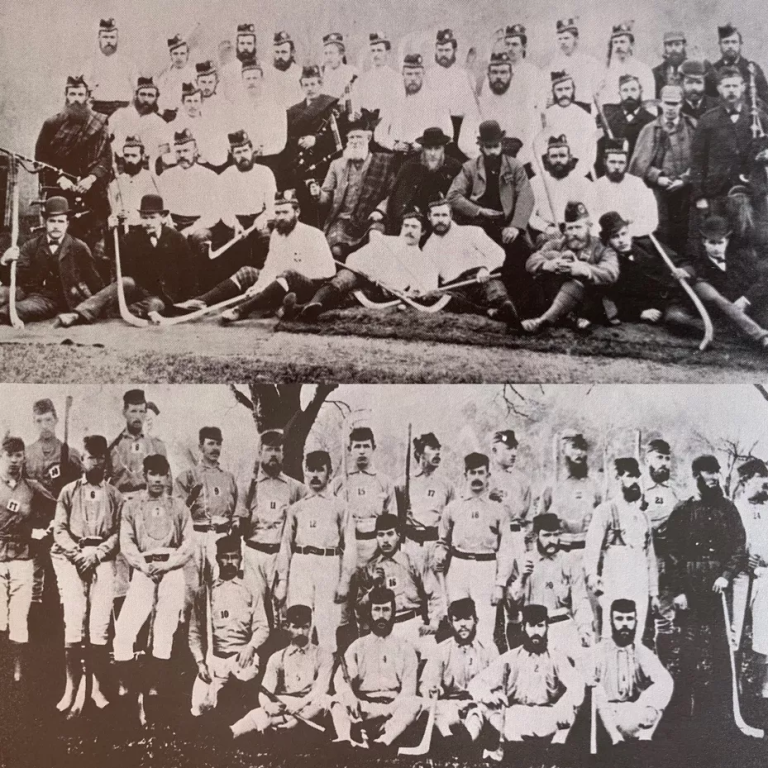 Strathglass Shinty Club (top) and Glenurquhart before an integral game in 1887 which helped define modern rules
Image provided by Camanachd Association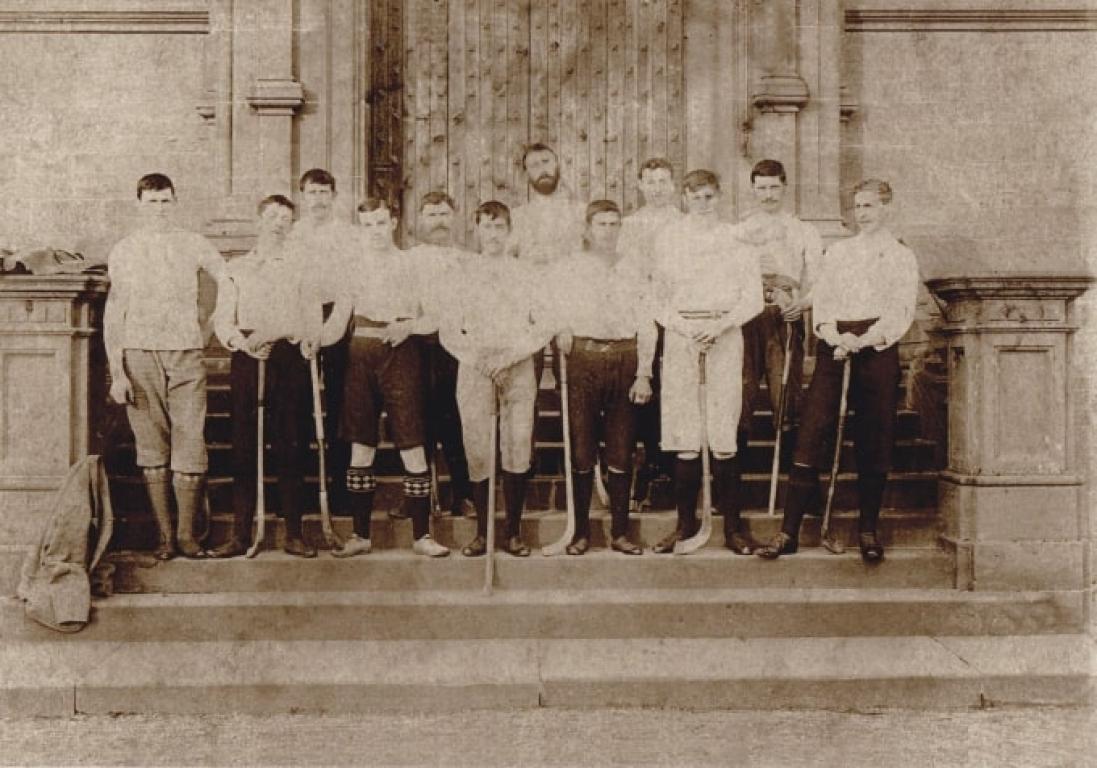 Lovat Shinty Club at Kiltarlity, 1895
Image provided by Camanachd Association
KILTARLITY
A village just 12 miles from Inverness, Kiltarlity is the home of Lovat Shinty Club, Beaufort Castle and Clan Fraser. Lovat appeared in 5 Camanachd Cup Finals between 2015 and 2022, winning the competition for only the 2nd time in their 135 year history in 2015.
The Belladrum Tartan Heart Music Festival takes place in the village in July each year which sees around 21,000 visitors – over 20 times the population of the village. Here, Balgate, the home ground of Lovat Shinty Club, is the place to go to see the local shinty team in action.
BEAULY
If you want to visit a larger village, why not stop off in Beauly, just two miles from Kiltarlity. Braeview is the home to Beauly Shinty Club, Lovat's arch rivals. There are a wide range of things to do in the village including shopping and visiting a variety cafés or restaurants.
For those with a taste for history, why not visit the Priory where you can explore the ruined church of a little-known order of monks built in the 13th century. The Glen Ord Distillery is close to the village too if you have an interest in whisky!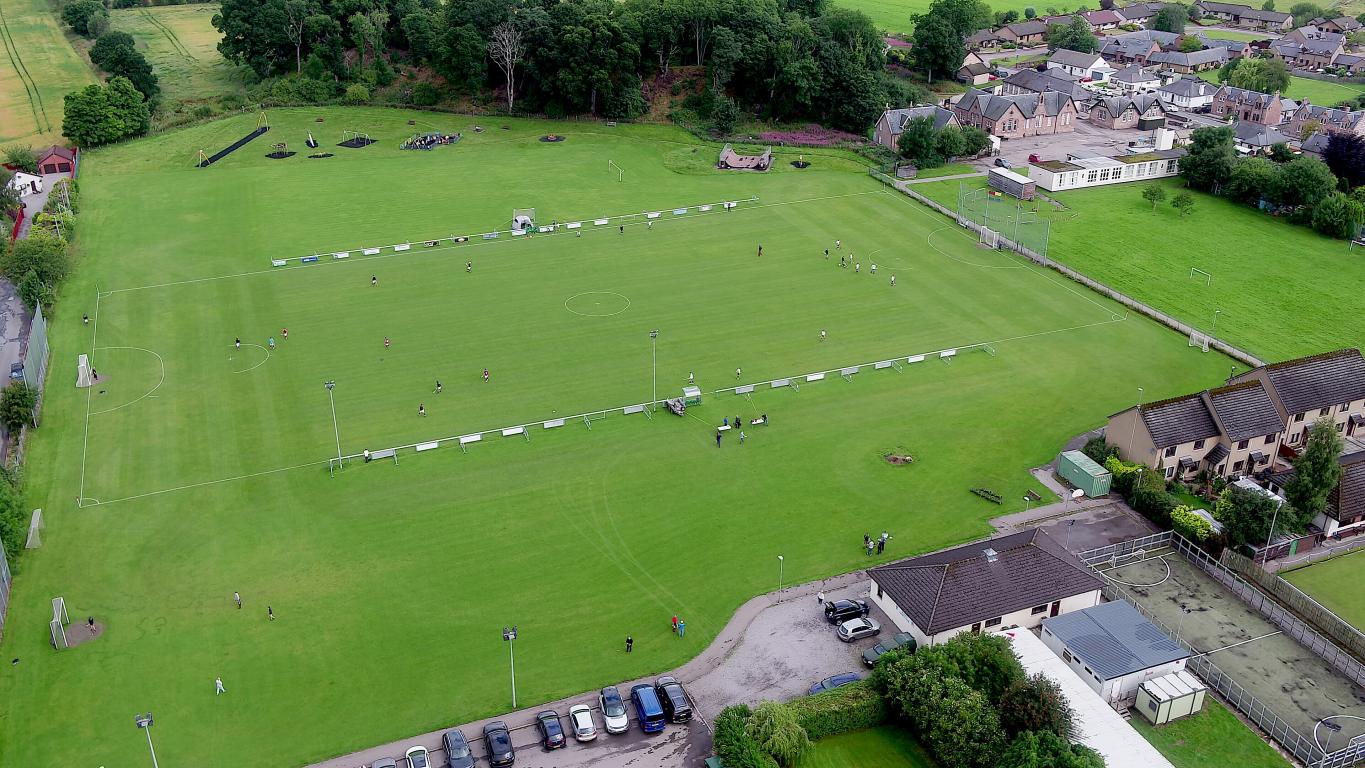 Braeview, the home of Beauly Shinty Club
Image provided by Camanachd Association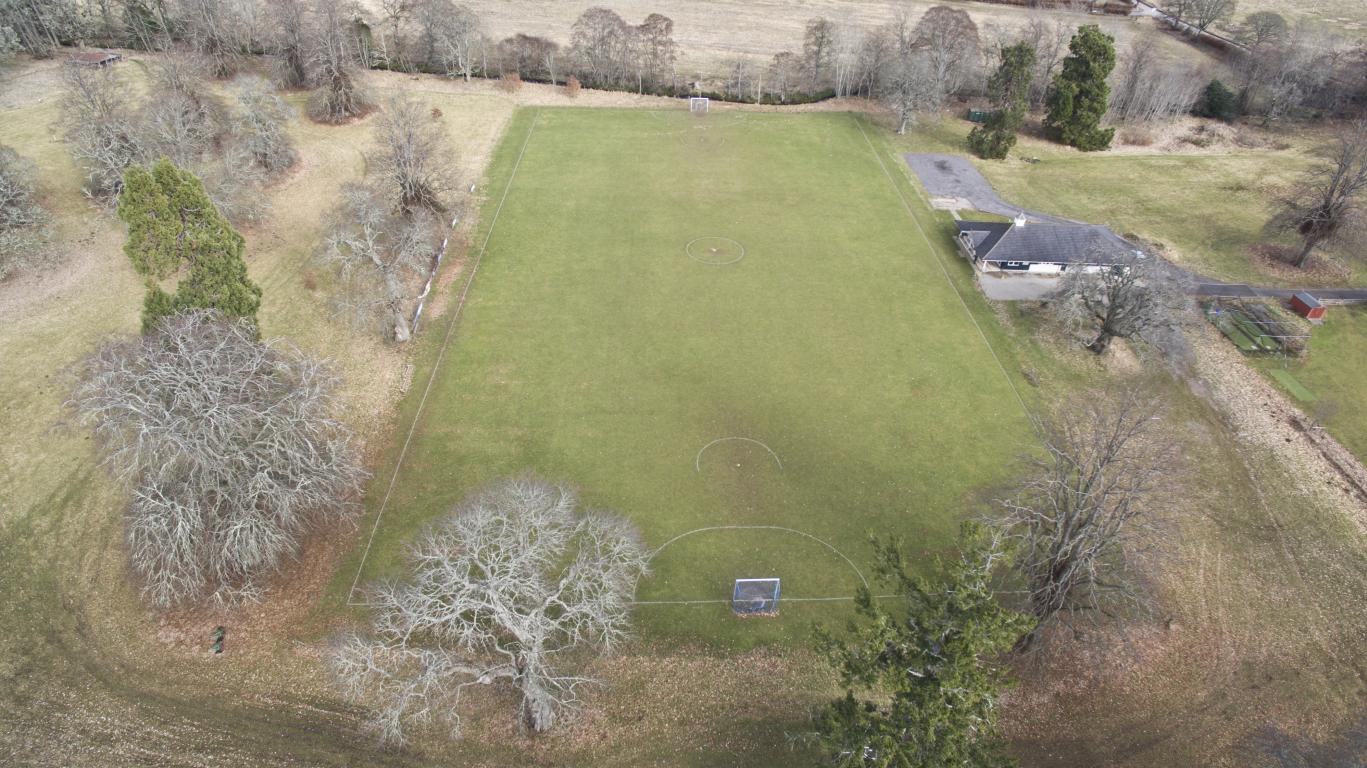 Strathpeffer
Image provided by Camanachd Association
STRATHPEFFER
Strathpeffer is an optional extra on this trail - you can return from Beauly via the 'old' road to Inverness or if you want to take in one final destination, why not travel to the superb Strathpeffer and return over the Kessock Bridge.
Caberfeidh is the club based in Strathpeffer at Castle Leod - the home of Clan MacKenzie. The village is home to the Highland Museum of Childhood if you want to delve into the past or, if you fancy a hike, why not scale the heights of Ben Wyvis!
RETURN TO INVERNESS
You're back in the capital of the Highlands! If you are still hungry for more, why not take a trip to Culloden Battlefield or walk some of the Great Glen Way. We hope that your journey around Inverness has shown you some of the amazing clans, castles and camans (Gaelic for shinty stick) that the area has to take in. Be sure to check out www.shinty.com for more information on Scotland's community sport, shinty!
Our many thanks extend to the Camanachd Association for putting together this self-guided itinerary. The Camanachd Association is the world governing body for the sport of shinty, responsible for the fostering, encouraging, promotion and development of Scotland's community sport.
To discover more about shinty and view match fixtures in an area near you, please visit their website, shinty.com.
Keep up to date with the Camanachd Association on social media:
Facebook: @camanachdassociation | Twitter: @camanachd | YouTube: @ShintyCamanachd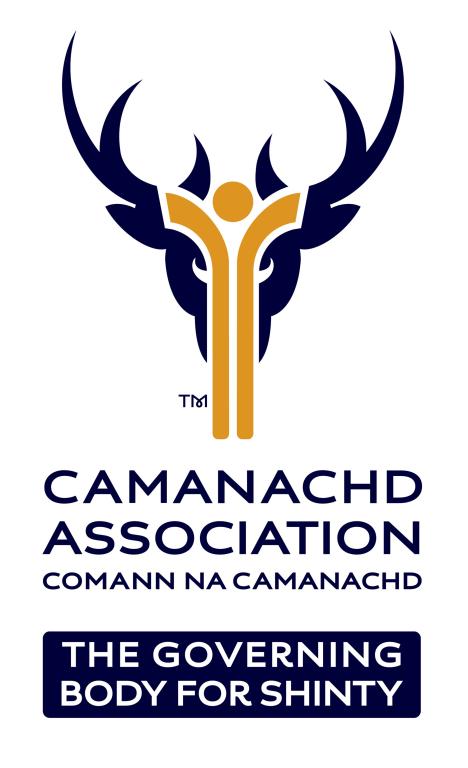 Image provided by Camanachd Association
Share this itinerary
Destinations on this Itinerary
Stories