Nairn (Credit: Kirstin Gault/Nairn BID)
Historic Icons of Nairn
BREATHE IN HISTORY IN EVERY STEP
Every which way you turn in Nairn, the streets are paved with centuries of stories. From the archaeological discoveries at Culbin Sands and Nairn Castle, now lost to the hand of time, to the town's incredible maritime heritage at Fishertown and Merryton - the natural and cultural heritage of Nairn as a region is undeniably of national significance. The unique spirit of the district comes alive with the stories of generations of communities told brilliantly at establishments like Nairn Museum. It's alive in Nairn's buildings - historic icons which hold their own character in addition to being vessels for our history. It's also alive in the legendary stories of famous historic characters from Macbeth to Charlie Chaplin who each left their own distinct mark on the town.
Discover a taste of the tremendous historic spirit of Nairn with this multi-day self-guided itinerary. On your journey, be responsible and respectful of local communities and wildlife and follow the Scottish Outdoor Access Code.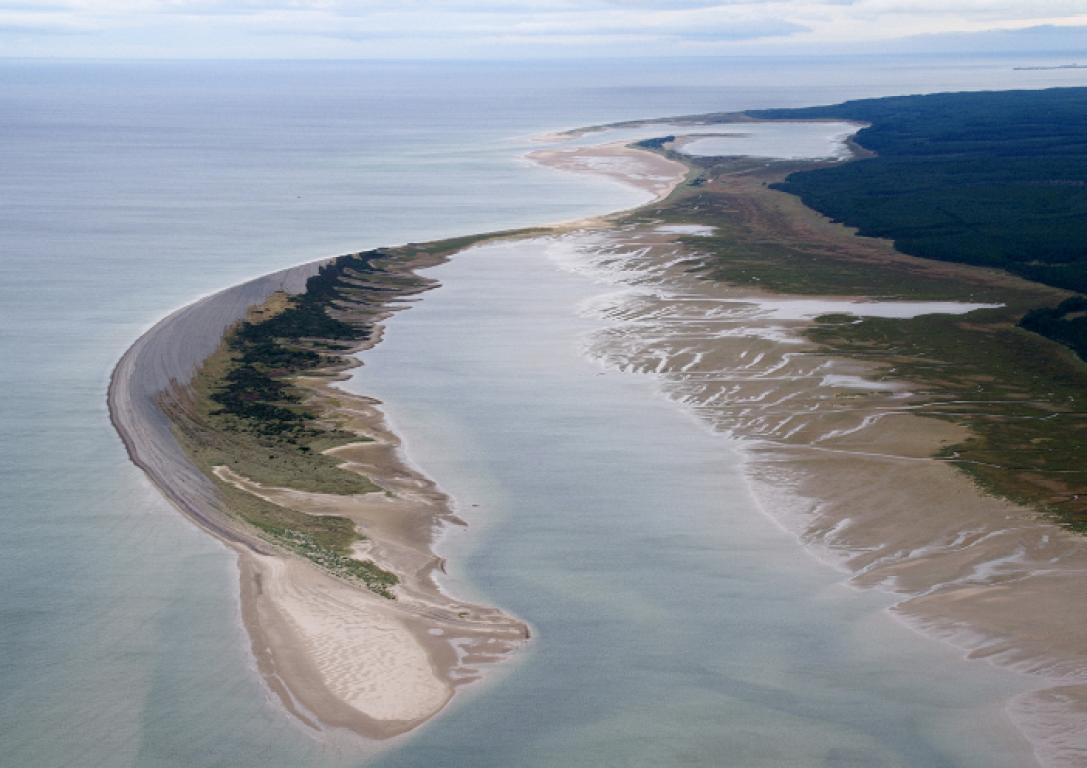 Culbin Sands from the air showing a sandy spit formation.
Image provided by © Highland Council Historic Environment Record/ Dave Shillabeer
CULBIN SANDS
Begin your journey to discover the icons of Nairn at RSPB Culbin Sands. Part of the Moray and Nairn Coast Special Protection Area, the windswept expanse of Culbin Sands of international significance. The shifting sands and moving dunes create a dynamic, ever-changing environment shaped by storms, wind and tidal action. This unique environment is a haven for local wildlife in every season, where keen wildlife spotters can hear the melodious birdsong of the meadow pipit, linnet and bar-tailed godwit. The sands, while now renowned for their natural beauty, were once home to the thriving Kinnaird Estate township. But where is this village now?
Well, tragedy unfortunately struck in 1694 when the area was hit by a great sandstorm. Gradually, the entire township was consumed by sand and the settlement was abandoned the following year. There are many superstitions that surround the vanishing village ranging from 'divine retribution' for whisky smuggling and warlockry to a curse put upon a local man for condemning innocent women for witchcraft. As the sands continue to shift, it is said that features of the village, and also evidence of earlier habitation, begin to emerge, breathing free of the sand that once engulfed it.
MACBETH'S HILLOCK
Just a short distance from Culbin Sands is a small, otherwise unassuming grassy knoll which may be the site of a mythical meeting place. The hill, known as Macbeth's Hillock, is speculated to be the location of 'the blasted heath' where Macbeth met with the three witches in one of the most iconic scenes of Shakespearean literature.
Here, the witches prophesied Macbeth would become Thane of Cawdor and then King of Scotland. Of course, the 'Scottish Play' takes great liberties with history. Among other discrepancies, Macbeth, in actual fact, lived and died over 130 years before the title of Thane of Cawdor even existed. Macbeth's Hillock, however, may in fact be the site of a Bronze Age burnt mound - a mound of fire-cracked stones associated with cooking purposes and domestic life. Today, visitors can slow down and appreciate the hillock's idyllic setting with a stay in luxury glamping accommodation, now available on site.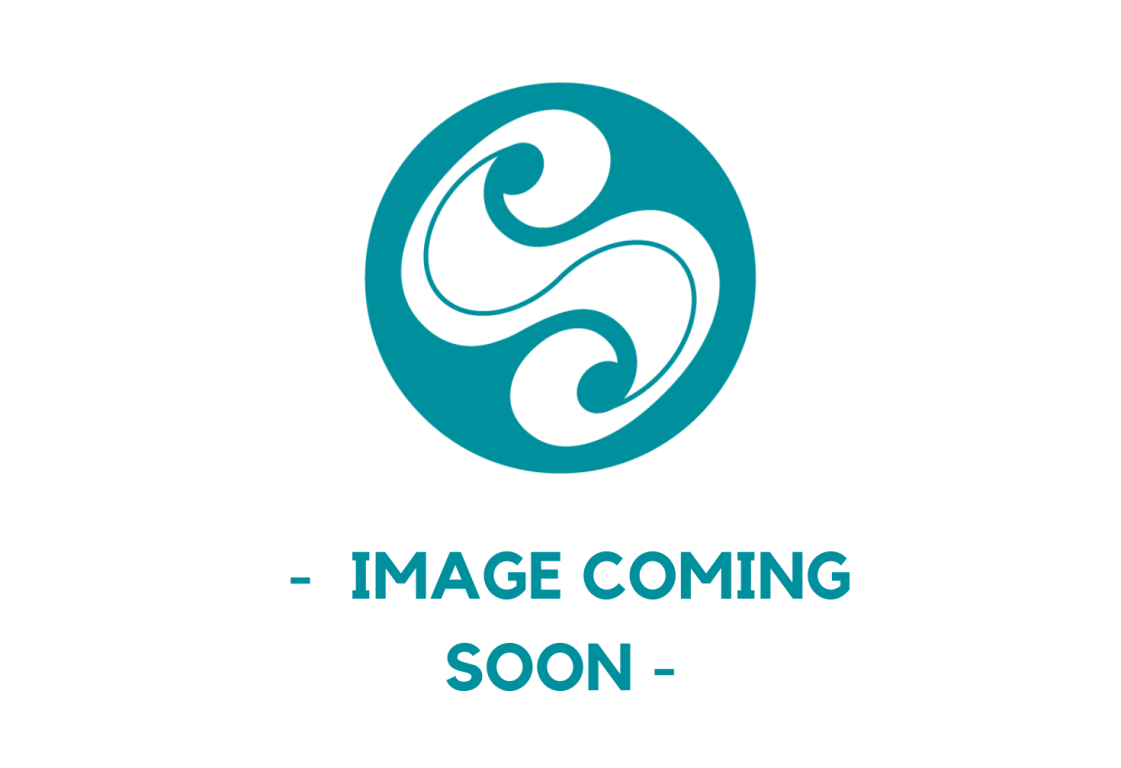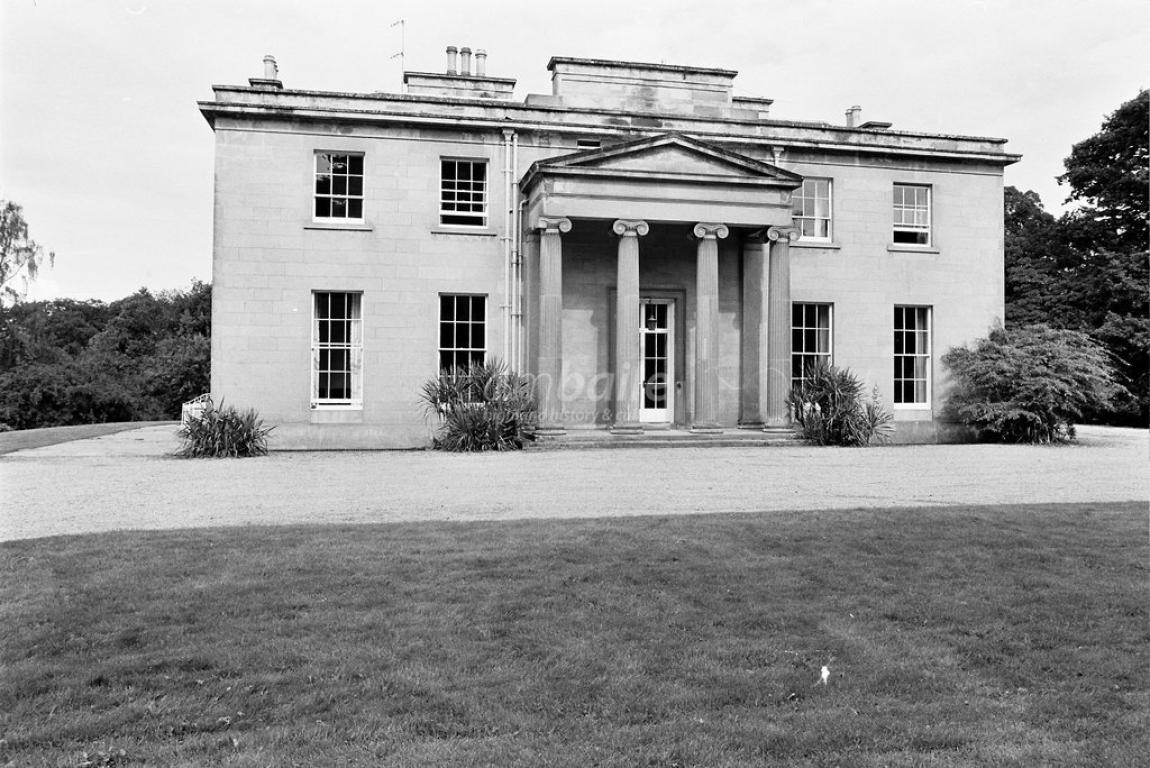 Boath House, Nairn
Image provided by Am Baile/ The Highland Council
BOATH HOUSE
Nestled in Nairn's beautiful countryside, at Auldearn, and just a little under 3 miles from Macbeth's Hillock, discover an impressive feat of Georgian era architecture. Set in 20 acres of stunning grounds, with its own lake and 400-year old walled garden, this charming Grade A listed mansion is now the acclaimed Boath House Hotel. Adding to its appeal, the hotel has an even more fascinating history - built in 1827, the house stands on the site of an older 'great stane house' which had been a part of the Dunbar family since the 16th century. Captain James Dunbar (1770-1836), for which the current Boath House was constructed, notably served in the British Navy during the Napoleonic Wars. Thankfully, the building was saved by its current owners who restored it to its present state as a hotel with an award-winning restaurant.
CAWDOR CASTLE
Continue your journey by travelling west to one of the most recognisable Nairn icons - Cawdor Castle. While well-established that the infamous Macbeth preceded the very existence of the Thanes of Cawdor and, indeed, Cawdor Castle, the castle houses another legend of the Highlands in both senses of the word. Keen visitors roaming the old tower will be drawn to a remarkable holly tree at its centre. As the legend goes, the Thane of Cawdor, wishing to build a new, stronger fortification for the Calder family, had a dream in which revealed a donkey would lead him to a location where his tower would prosper forevermore. As instructed, the Thane let a donkey, ladened with gold, roam the district of Nairn in search of a new site for his tower. The donkey finally settled against a holly tree which the old tower was then constructed around. Fact or fiction, this foundation tale is certainly an iconic part of Nairn folklore.
*Cawdor Castle is currently closed but will reopen for visitors on the 29th April.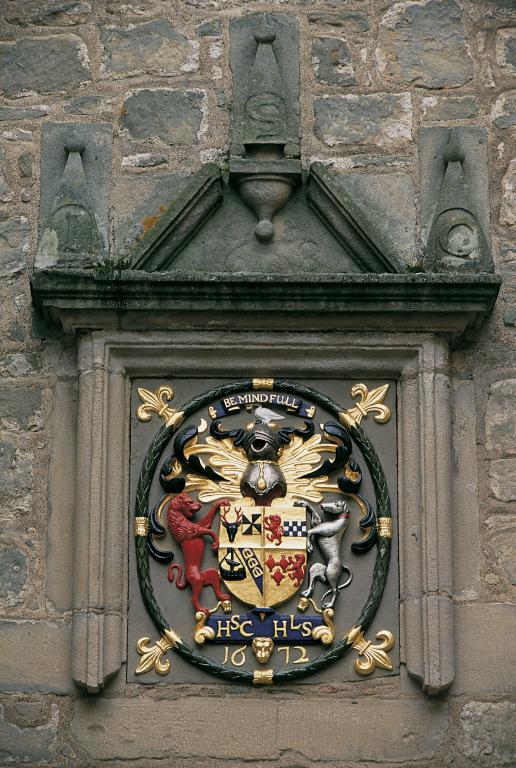 Cawdor Castle, Nairn
Image provided by VisitScotland/ Paul Tomkins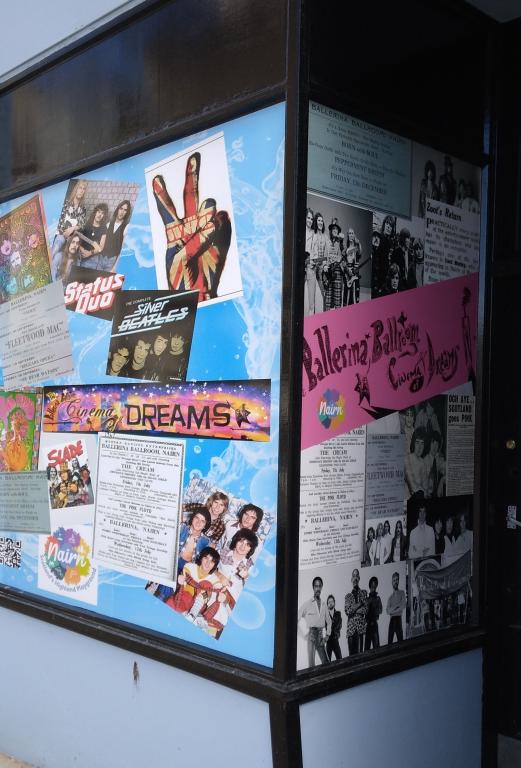 The windows currently tell the musical history of Nairn Public Hall.
Image provided by Nairn BID
NAIRN PUBLIC HALL
Continue the next leg of your journey in Nairn town centre, and arrive at a building with a lively and eventful past. Built in 1873 for the people of Nairn, Nairn Public Hall was opened with a bang with a grand ball on the 15th August 1873. Throughout the Victorian and Edwardian eras the hall was renowned for its vibrant entertainment scene brought alive with dancing, music and public functions. In the 1960s, the new wave music scene was increasingly popular in Nairn thanks to the legendary Albert Bonici. As a result, Nairn Public Hall, under the name Ballerina Ballroom, was host to bands including Pink Floyd, Fleetwood Mac, Status Quo and The Who. More recently, the hall has been used as a film festival venue, clothing shop, bingo hall and social club. With its incredible range of entertainment over 150 years, Nairn Public Hall is truly the spiritual home of Nairn's arts and culture. The building is currently for sale and looking for an investor to bring it back to life!
FISHERTOWN
From the bustle of Nairn High Street, walk north until you reach the site of Fishertown. Designated an official Conservation Area by the Highland Council in 1979, the Fishertown at Nairn has a well-established and fascinating social history. At its height, the community at Fishertown consisted of people from Nairn, Delnies and Maviston with some even coming from further afield from settlements such as Ardesier and Petty. As you explore, listen to John Urquhart, Director of Nairn Museum, as he explains more of the incredible history and legacy of this icon of Nairn.
...they got a rope, it'd be tarred, but from that - the bit going from the rope to the hook - it was made out of horsehair but only horsehair from stallions and geldings. Now, you'd be saying 'why's that then?' well, there's a reason for that...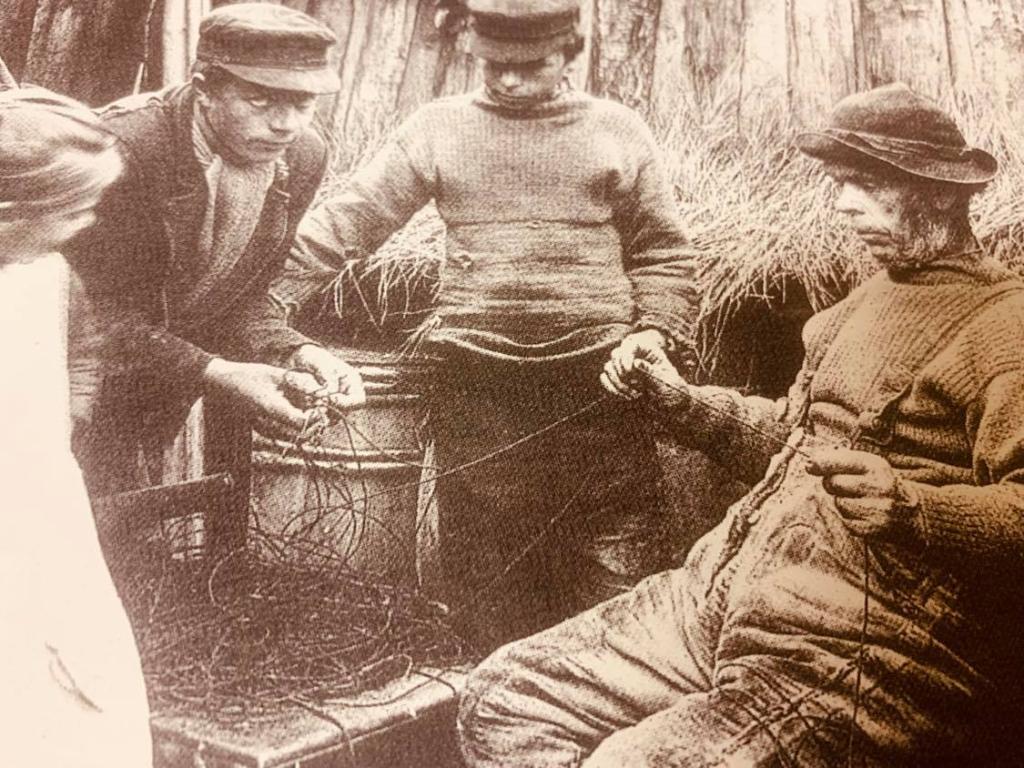 The Community at Fishertown, Nairn
Image provided by Nairn Museum/ Melissa Davies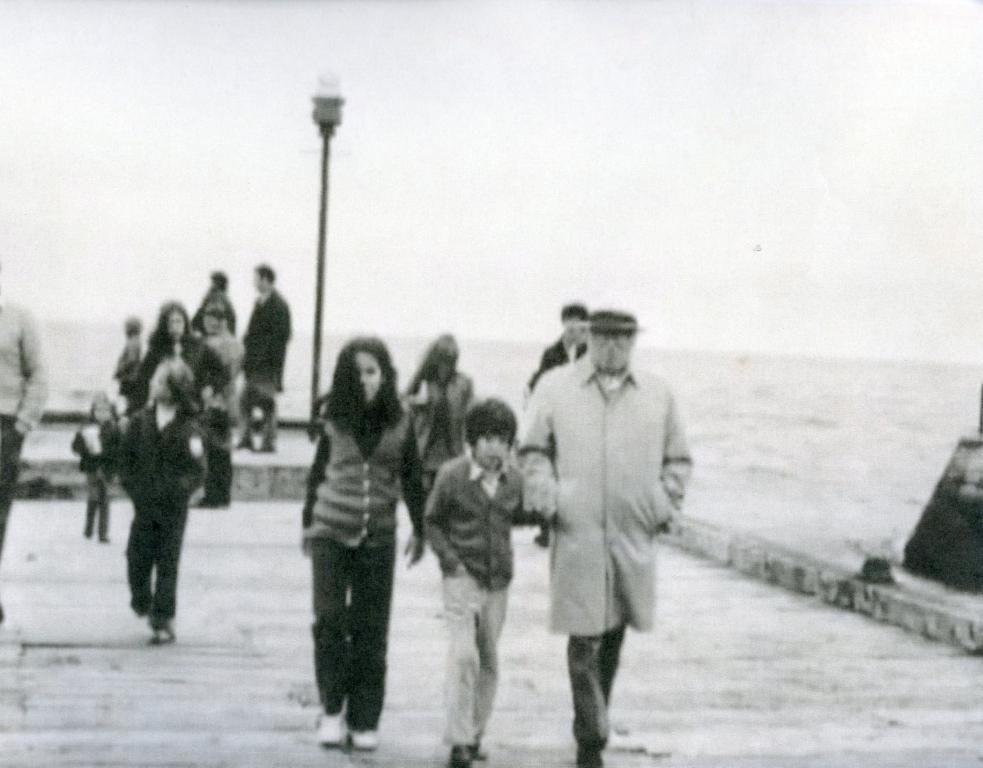 Charlie Chaplin and his family at Nairn Pier
Image provided by Nairn Museum/ Melissa Davies
WEST PIER
From the streets of Fishertown, make your way north to Nairn Harbour's West Pier. Now a famed part of the town, the iconic Nairn Harbour did not actually come into existence until approximately 200 years ago. This was largely due to the instability and shallow waters of its estuary, which only made it possible for a few small vessels to pass through. Formed between 1818-25 by none other than the 'Colossus of Roads', Scottish civil engineer Thomas Telford, the creation of Nairn Harbour not only tackled this problem once and for all, but ensured Nairn's future as a thriving sea-port. The piers offer splendid views across the harbour and out onto the Moray Firth and are enjoyed by thousands of people each year. It was also a fond walking spot for Charlie Chaplin and his family - who frequently travelled to Nairn on their holidays.
NAIRN MUSEUM
Conclude your journey with a visit to Nairn Museum. Situated in the heart of Nairn, at the stunning Viewfield House, Nairn Museum is a community museum pulsing with stories. Standing tall at the front of the museum stands a statue of our final icon on this itinerary - Dr John Grigor. Also known as the 'Father of Nairn' Dr Grigor (1814-1866), a former medical practitioner and Nairn Provost, invested much time, effort and finances into projects to improve Nairn and, on his death, bequeathed much of his wealth to the people of Nairn. This statue stands as a testament to his incredible legacy.
Journey inside Nairn Museum to discover a fascinating insight into centuries of local history with an exciting array of permanent and temporary exhibitions. Be sure the extraordinary Fishertown room displays on your visit.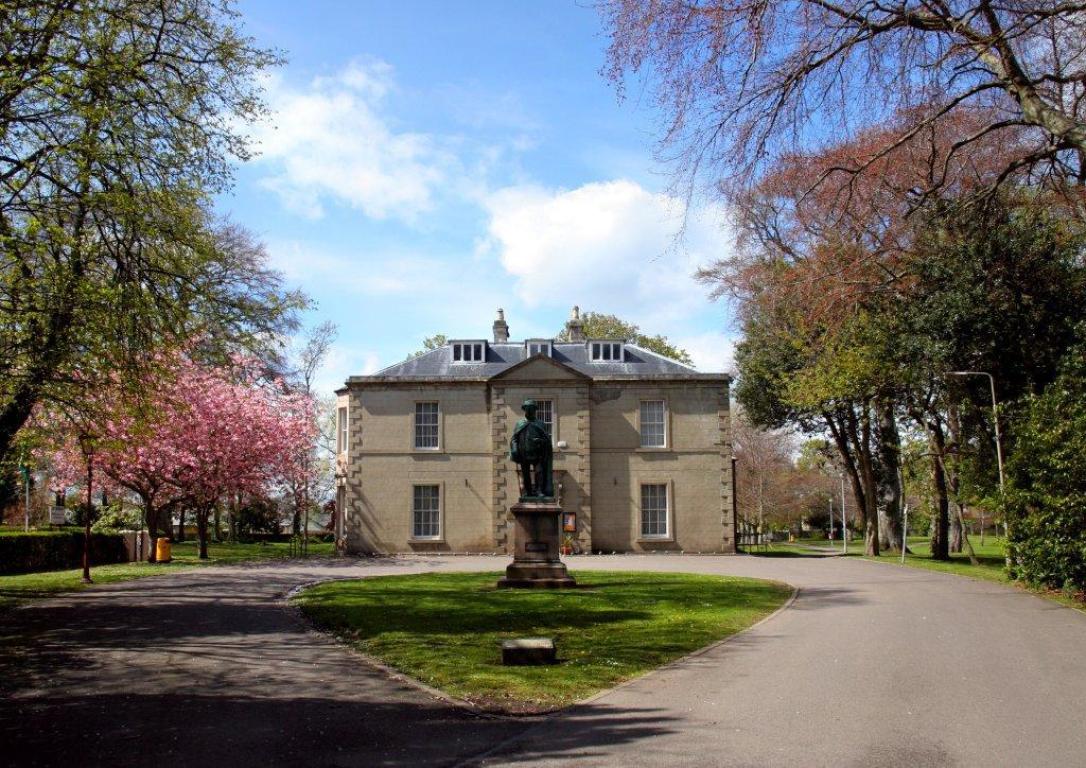 Nairn Museum
Image provided by Nairn Museum/ Melissa Davies
DISCOVER THE STORIES FROM NAIRN MUSEUM COLLECTION ON OUR SPIRIT: STORIES ARCHIVE
Share this itinerary
Destinations on this Itinerary
Stories