Portnahaven, Islay, Argyll and the Isles (Credit: VisitScotland/Kenny Lam)
An Isle of Memories
EXPLORE ISLAY THROUGH THE EYES OF THE ISLANDERS
A sense of place and the lasting connections we as people form with favourite spots in our local areas is an incredibly important part of being human. From a park bench to a serene woodland, a city coffee shop to a quiet rocky beach - our favourite places will forever hold special meanings to us that we often cannot put into words. In this itinerary, learn about the places across Islay that hold special meaning to islanders, discover unexpected encounters which left lasting impressions and fond memories of life on this stunning island in the heart of the Inner Hebrides through the voices of the people who currently live and work on Islay.
This self-guided audio trail is formed from a series of audio interviews conducted in 2022 by Smartify as part of the Spirit of the Highlands and Islands project. Listen and discover the Spirit of the Highlands and Islands through the eyes of the people who live, work and visit here.
On your journey, be responsible and respectful of local communities and wildlife and follow the Scottish Outdoor Access Code.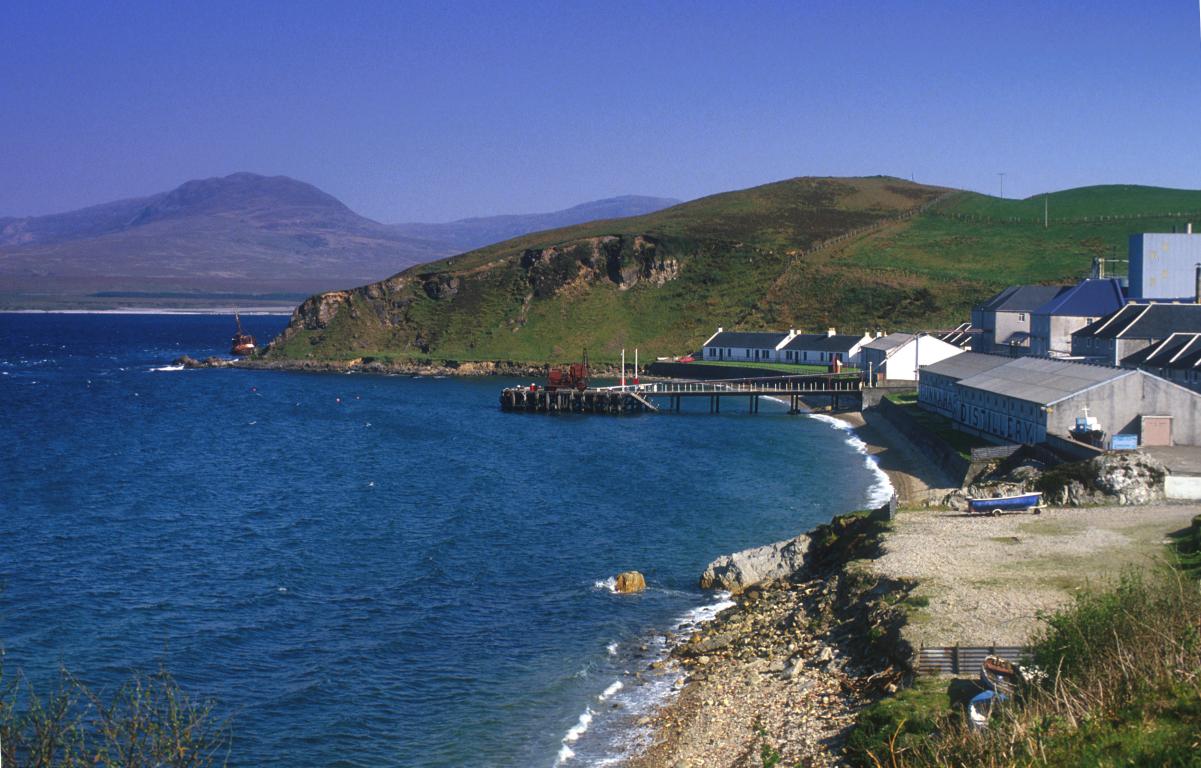 Bunnahabhain Distillery, Argyll and the Isles
Image provided by VisitScotland/Paul Tomkins
BUNNAHABHAIN
From Port Askaig, begin your journey in Bunnahabhain -  home to the famed Bunnahabhain Distillery. As you look out onto stunning views of the Paps of Jura, discover the captivating nature of Bunnahabhain through the eyes of Sheena MacKellar.
…everyday is different – the sea is different, the landscape is different, the weather is different. It's just magic for me.
KEILLS AND CARNDUNCAN
As you continue to explore Islay, make your way to Carnduncan via Keills. On your journey, listen to Catherine Mactaggart as she shares fond memories of her three favourite places on the island - Carnduncan, Keills and Port Charlotte.
...they opened the doors, let us out and that was it - they didn't worry about us and what mischief we got up to!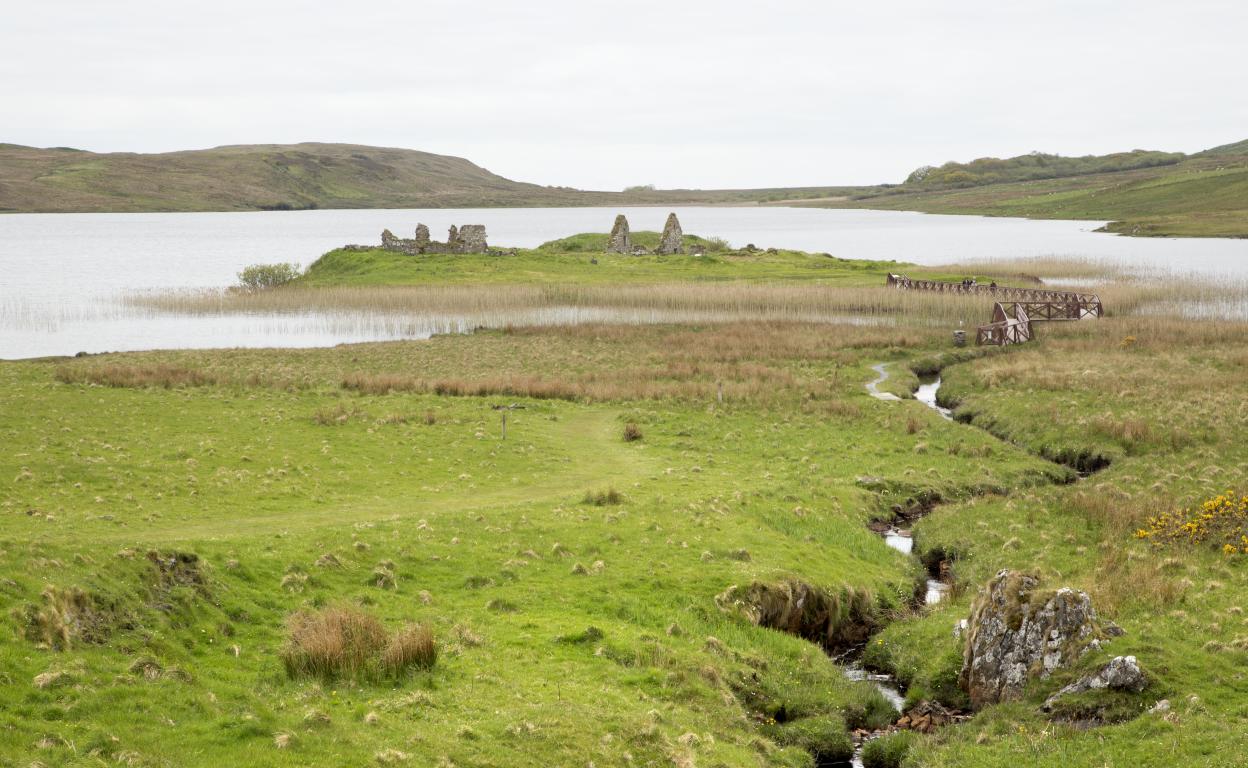 Loch Finlaggan, Islay, Argyll and the Isles
Image provided by VisitScotland/Paul Tomkins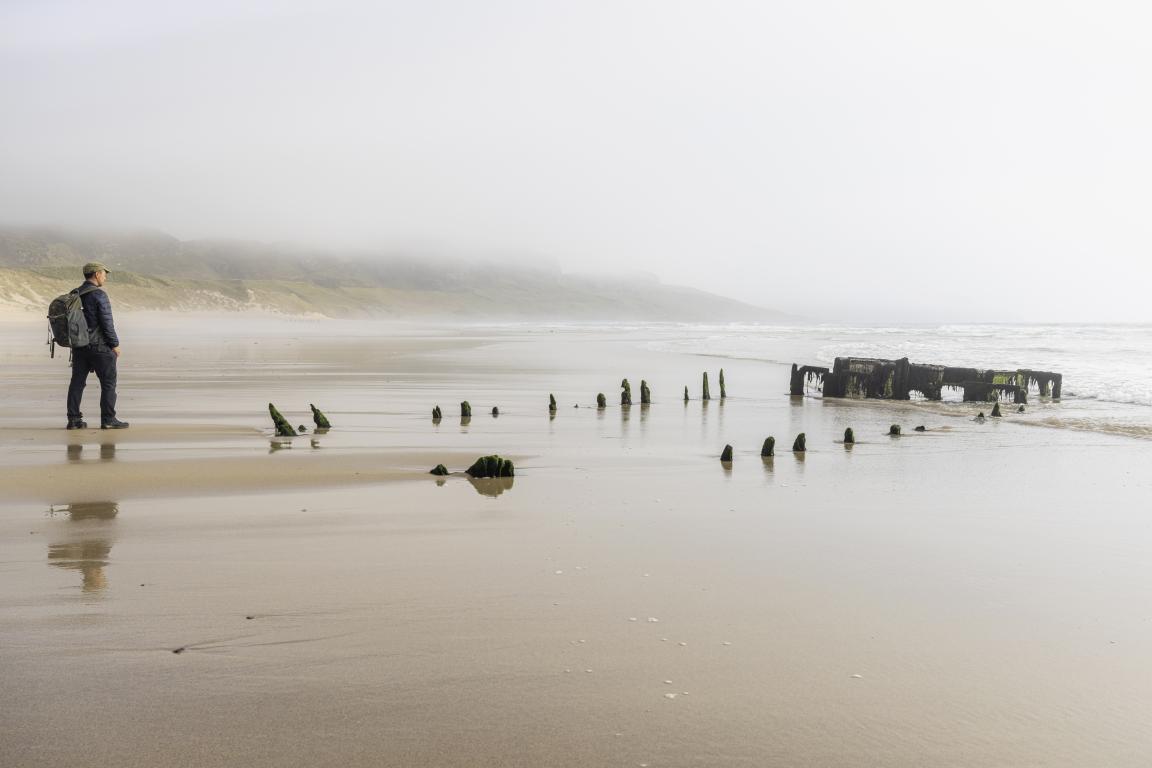 Machir Bay Shipwreck, Islay
Image provided by VisitScotland/ Kenny Lam
MACHIR BAY
From Carnduncan, make your way to the western fringes of Islay to meet the dramatic beauty of Machir Bay. Join Etta Shaw in this recording as she shares her fondness for the bay, a short distance from the small hamlet of Kilchoman.
Nothing beyond America and it's just the best place on Earth.
PORT WEMYSS
Continue your journey south, down to the beautiful Port Wemyss and its neighbour Portnahaven on the south-western tip of Islay. In this recording, listen to Catherine Johnston as she describes her connection to the village.
...I remember as a child a lot of the boys from the village were sea men...we would all stand on the highest rock with a white tablecloth and wave frantically...it was just so emotional, the whole village took part in that!
Portnahaven, Islay, Argyll and the Isles
Image provided by VisitScotland/Kenny Lam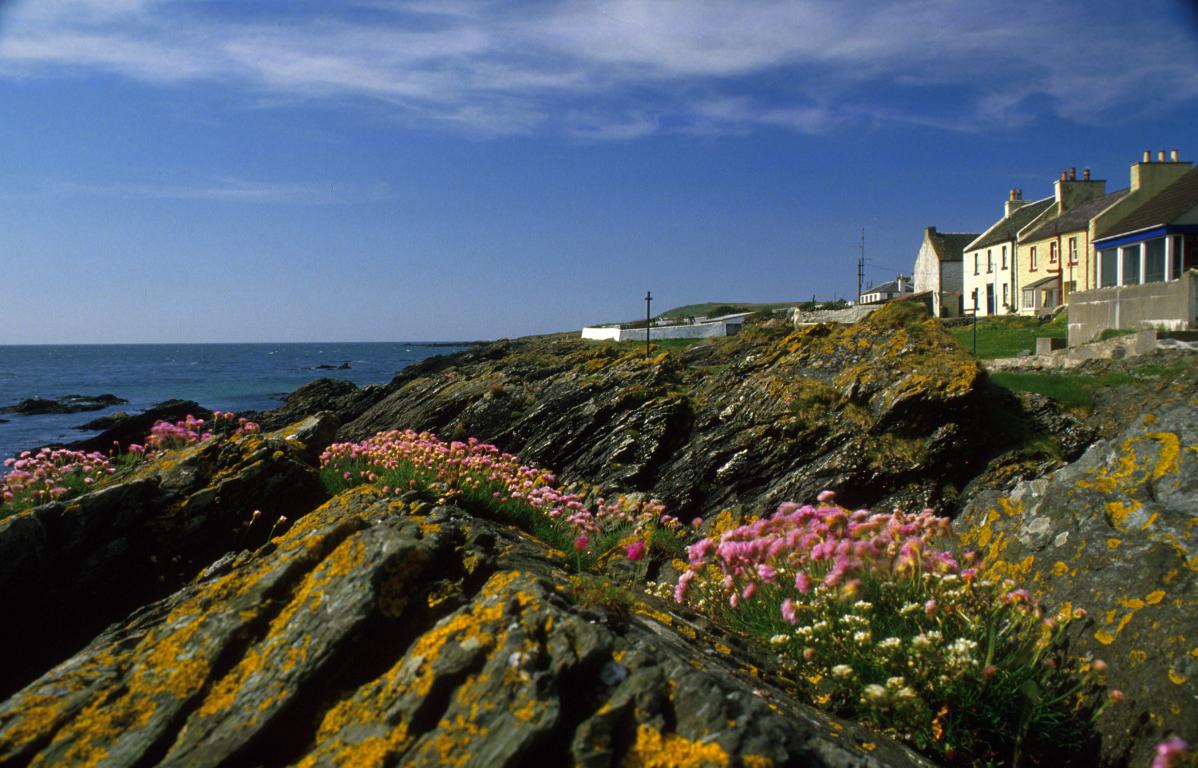 Port Charlotte on Loch Indaal, Islay, Argyll and the Isles
Image provided by VisitScotland/Paul Tomkins
LOCH INDAAL AT PORT CHARLOTTE
Resume your journey with a trip north, across the eastern edge of the stunning Rhinns of Islay. At your next stop, overlooking Loch Indaal from the picturesque Port Charlotte, listen to Margaret Brodie as she shares her love for the colours of and finding peace in Islay's landscape, its wildlife and the story of an eventful first fishing trip.
...they were swimming underneath the boat. It was just something else...it was just worth it - that night we saw the dolphins...
BRIDGEND WOODS
Venturing inland, past the northern extent of Loch Indaal, discover Bridgend Woods - a beautiful woodland which once belonged to Islay House. Here, see the wondrous woodlands of Islay through the eyes of John Cameron.
...round every corner on the pathways which are open to all, you find a Turner painting...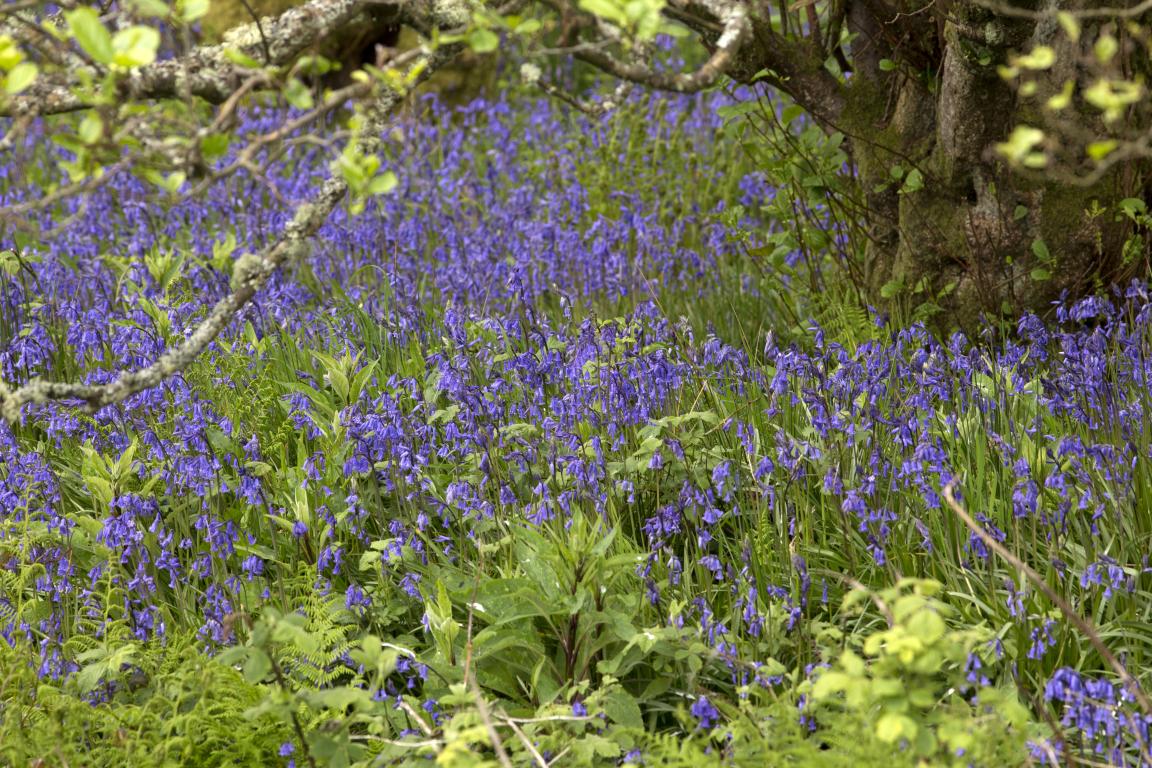 Bluebells at Bridgend, Islay
Image provided by VisitScotland/Paul Tomkins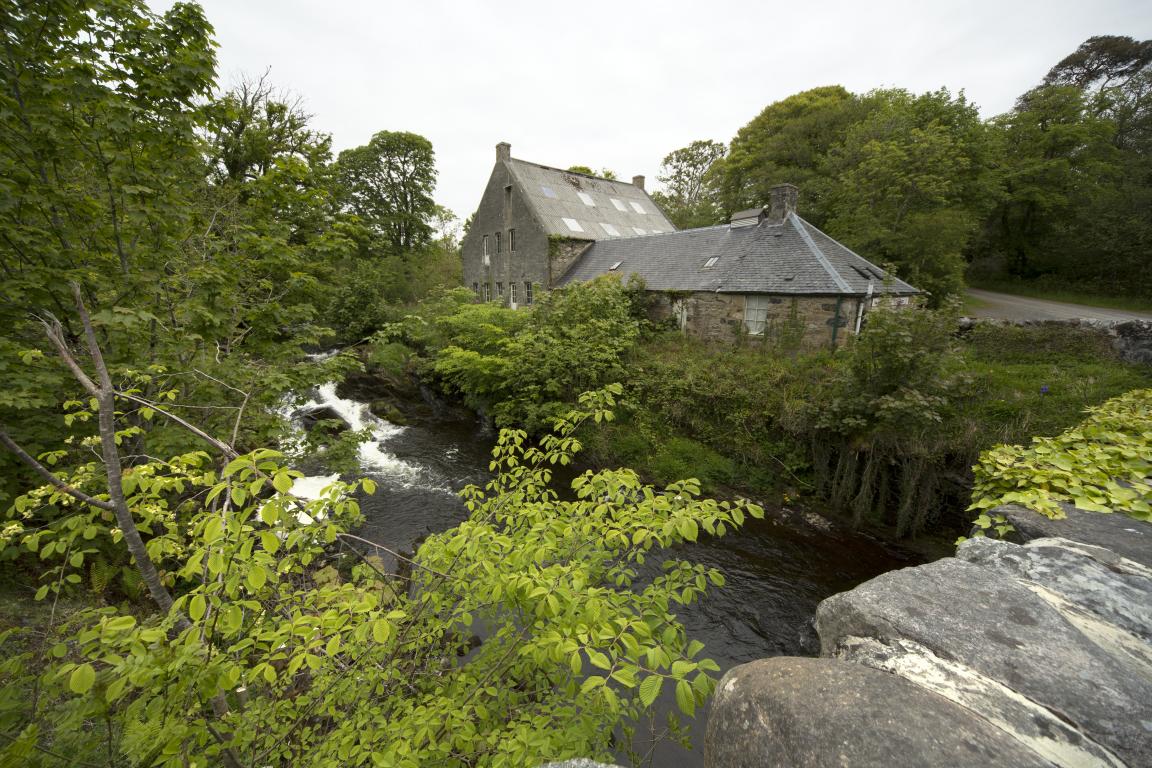 Islay Wool Mill, Bridgend, Argyll and the Isles
Image provided by VisitScotland/Paul Tomkins
BRIDGEND
On your travels, and indeed in everyday life, you never quite know what to expect. Emerging from the woods back into the main village, join Marion McGregor as she recalls an unexpected but interesting encounter with a local resident in Bridgend.
I was an accomplice to a crime - in a police van!
IONAD CHALUIM CHILLE ÌLE
At your penultimate spot, join Sheena MacKellar, Marion McGregor, Etta Shaw, Catherine MacTaggart, Catherine Johnston and John Cameron at Ionad Chaluim Chille Ìle, as they discuss life on Islay through the years, extraordinary wedding traditions and their thoughts on the nature of community spirit on the island.
Tha sinn beò agus tha a'ghrian a'deàrrsadh...We're alive and the sun is shining.
On your visit to Ionad Chaluim Chille Ìle, Islay's Gaelic and Heritage Centre, make sure to check out the centre's Gaelic library, exhibition space and programme of events to learn more about Gaelic language and culture.
Catherine MacTaggart, Sheena MacKellor, Marion McGregor, Catherine Johnston, John Cameron and Etta Shaw.
Image provided by Smartify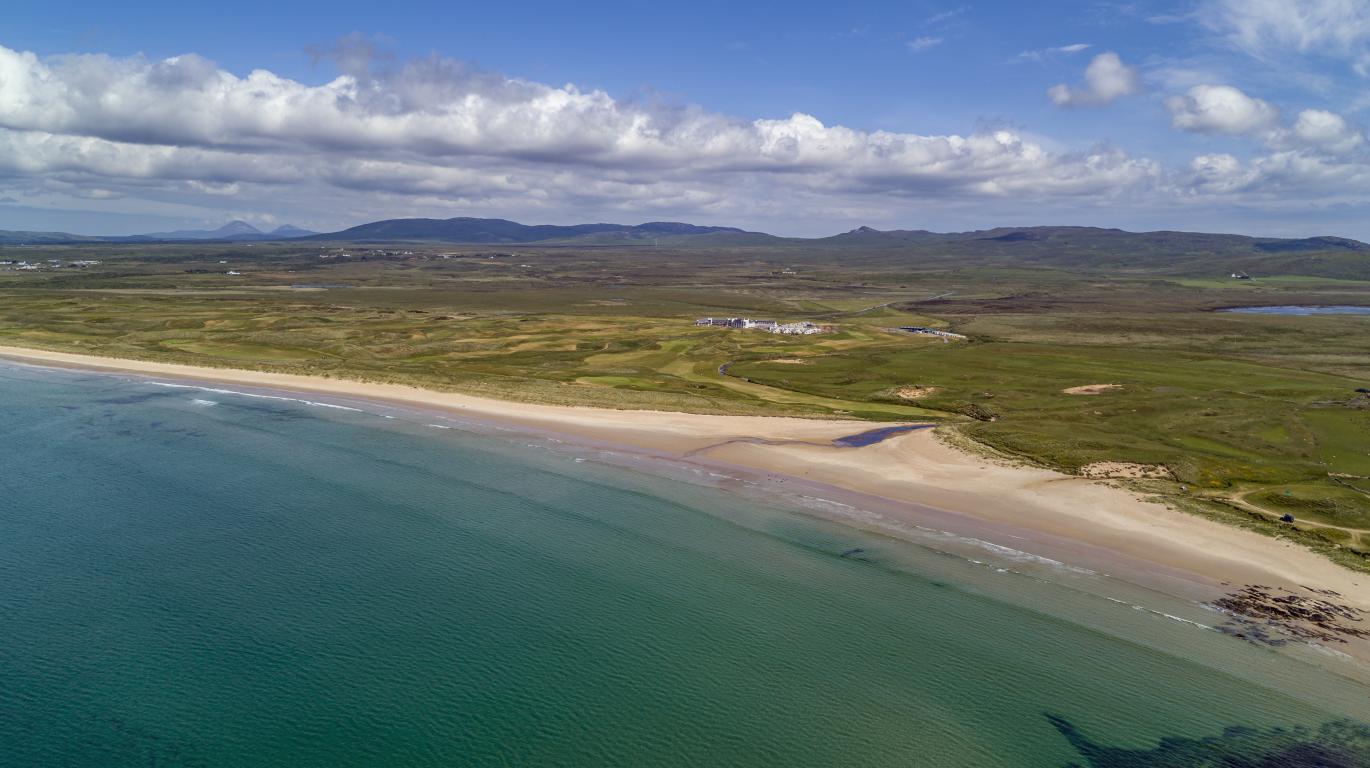 Big Strand, Islay
Image provided by VisitScotland/ John Duncan
THE BIG STRAND
After learning more about Islay's community heritage and Gaelic culture, finish and reflect on your journey at the Big Strand. At 5 miles long, the Strand is the longest uninterrupted stretch of beach on Islay and a favourite spot for many islanders. Here, listen to Margaret Brodie as she describes the beauty and tranquillity of Islay's beaches and one recent visit to the Big Strand, in the south-west of Islay.
...it's such a calm, relaxing place. It makes you slow down and just enjoy what's about you.
Share this itinerary
Destinations on this Itinerary
Stories