Brochs: Uniquely Scottish and Unusually Fascinating
Dating from the first century BC, brochs are uniquely Scottish Iron Age structures that are found across the Highlands and Islands.
The region is home to around 500 brochs, many barely visible, but others are amazingly well preserved 3,000 years later. With their curved and incredibly thick twin walls, brochs may have offered communities a place of refuge when attacked, but their exact purpose is unknown.
Today, the Caithness Broch Centre explores everything broch, while the Caithness Broch Project is building a modern-day broch by hand to bring prehistory back to life. Elsewhere, some of the most impressive surviving brochs are found among the northern isles. Most notably, the Broch of Gurness and Midhowe Broch both in Orkney, and the Clickhimin and Mousa brochs in Shetland, the latter one of the best-preserved prehistoric buildings to be found anywhere in Europe. Other brochs well worth visiting include Dun Telve and Dun Troddan near Glenelg, Dun Beag on Skye, Dun Carloway on Lewis, and Dun Dornaigil in Sutherland. In these instances, 'dun' is thought to roughly translate as 'fort', but their exact purpose and use so many thousands of years ago remains shrouded in enduring mystery.
Spotlight on the Caithness Broch Project
In almost every part of Scotland, ancient history lives alongside modern society and Caithness is no different. With more brochs than anywhere else in the country, Caithness is a testament to the outstanding craftsmanship of Iron Age peoples.
There are three main brochs to explore at Ousdale, Nybster and Achvarasdal where the Caithness Broch Project is dedicated to providing an insight into how Iron Age people built and lived in these monumental structures. By rebuilding a broch using traditional techniques, the project hopes to achieve something which hasn't been done in over 2000 years!
Brochs are not the only ancient thing in Caithness. Lovers of history and archaeology are spoilt for choice with plentiful fossils, standing stones, sea stacks and cairns in this historic region.
Learn how you can explore these ancient monuments and become part of the story.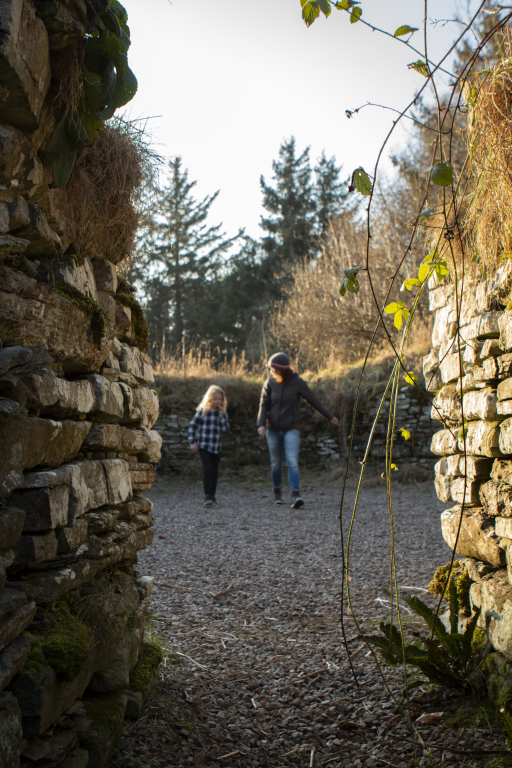 Achvarasdal Broch
Image provided by Northport