Wild swimming in Lochaber (Credit: Morag Hughes)
The Rebel Swimmers of Lochaber
By Morag Hughes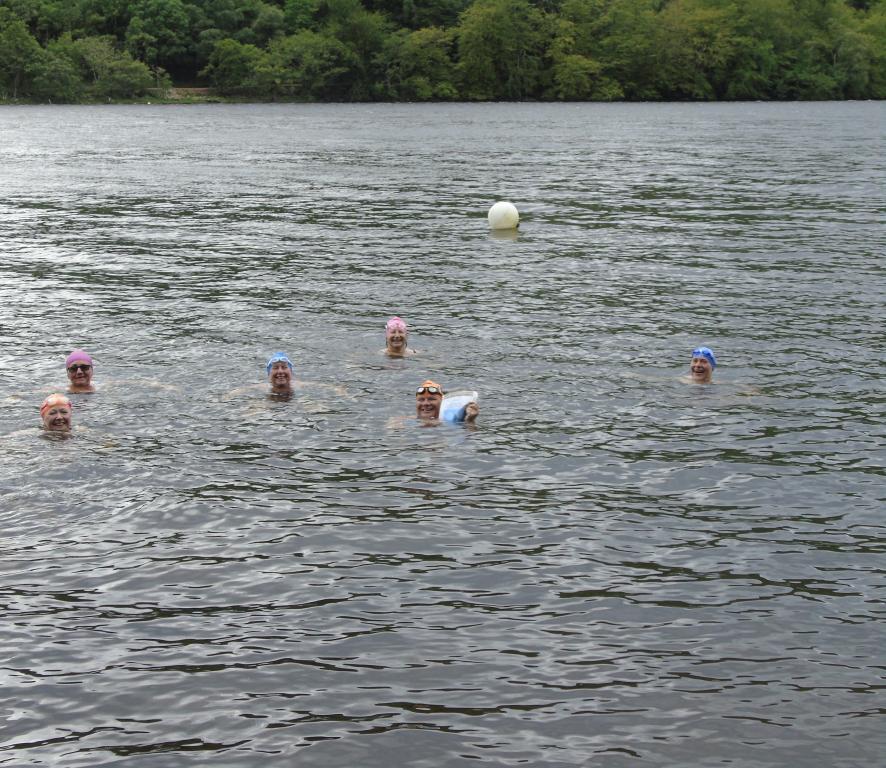 The Rebel Swimmers of Lochaber
Image provided by Morag Hughes
The Rebel Swimmers are a group who swim outdoors all year round wearing ordinary swimsuits. The name was inspired by the book 'Damn Rebel Bitches', The Women of the '45 and the fact we swim in lochs and rivers connected with Jacobite history. Last year a few swimmers completed an alphabet challenge swimming in places beginning A-Z (X could be anywhere in the word). All our swims were in Lochaber (Scottish Gaelic: Loch Aber), with some inventiveness, and we were able to give swimmers from other countries a taste of Jacobite history connected to our swim spots.
We are a friendly group who used to meet up regularly. Depending where we were going, we would arrange a meeting place and car share. The journey to the loch was fun. Lots of stories and giggles which continued during and after the swim. We shared home baking, sweets and hot drinks. We were there to help each other out the loch, pull down clothing that became stuck as we weren't dried properly and be someone to lean on when putting on socks and shoes. One of our members lives across the road from a loch and has a wood burner. It was luxury after a swim in the winter to get dressed and warmed up in front of her stove.
We are all still swimming but because of the COVID-19 restrictions we can no longer car share or swim in big groups. We swim in pairs but really miss the banter when travelling to and from swims. Now the temperature is dropping both in and out the water, we don't hang about afterwards. Last winter it was fun sitting in the same car having the post swim shakes and giggles and trying not to spill our hot drinks. It is sad sitting in separate cars just wanting to finish your drink and drive home. We all still chat online and will be encouraging each other over the next 5 months completing the Polar Bear Challenge. For the past two years and thanks to Wee Hamish, The Highland Wildlife Park has received a donation from this challenge.
DISCOVER MORE ADVENTURE STORIES
---