River Inver near Lochinver, Sutherland (Credit: VisitScotland/Paul Tomkins)
< Back to "Lochinver"
Favourite Places: Lochinver
By Sara Bain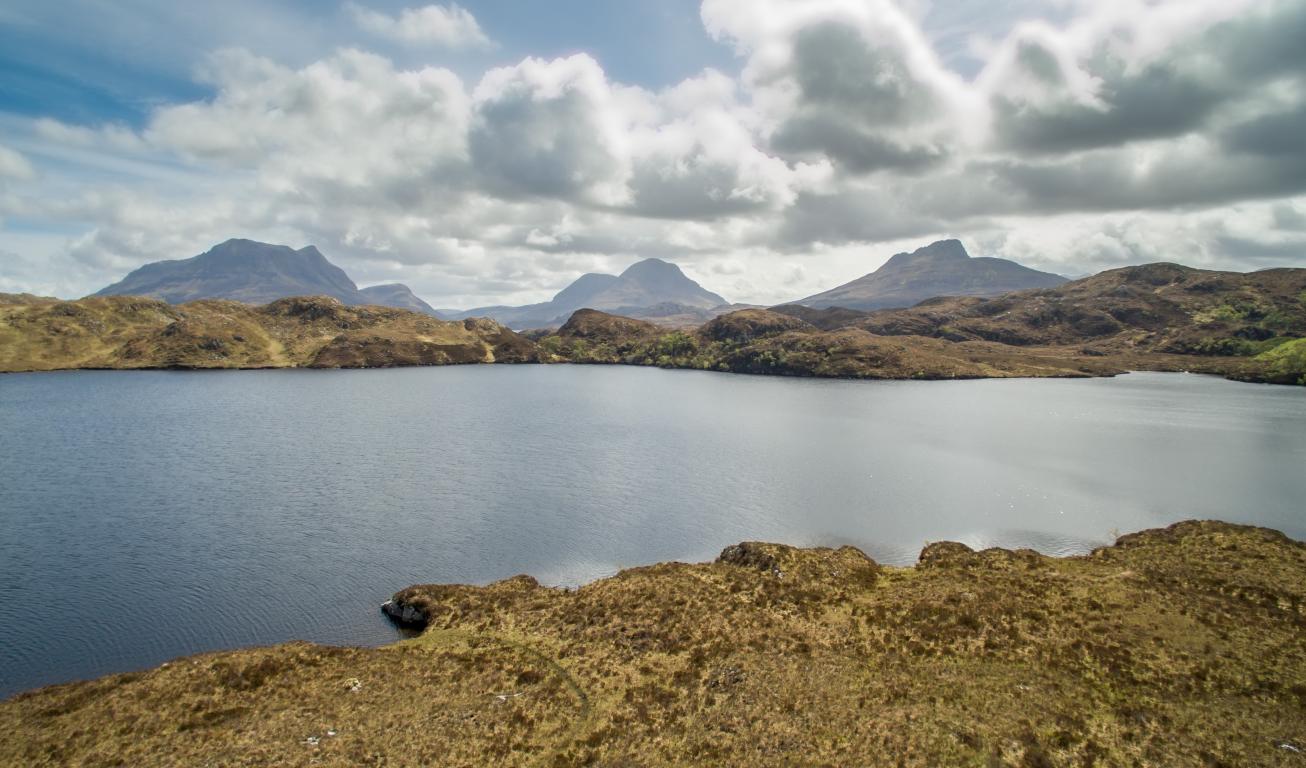 Lochinver and Ardvrek, Sutherland
Image provided by Airborne Lens
This audio forms part of a series of audio interviews conducted in 2022 by Smartify as part of the Spirit of the Highlands and Islands project. Listen and discover the Spirit of the Highlands and Islands through the eyes of the people who live, work and visit here.
In this audio series, learn about the places across the region that hold special meaning to the people of the Highlands and Islands. Join Sara Bain as she shares her love for Lochinver, Suilven and North West Sutherland.
...there's just something really peaceful and beautiful about it, but savage...
DISCOVER MORE STORIES ABOUT SUTHERLAND
---