Carried by the Sea
'Carried by the Sea'
Through aeons of time and passages of history, the sea has been and always will be a force larger than humanity.
I sit here now, overlooking the North Sea in my studio, in the far north Highlands of Scotland. I am not only humbled by the power of the ocean, but mystified as to how she can be ferocious one moment and timid the next, as though all elements of being are wrapped up in her breath.
I watch the waves roll in across the bay. The bay, like many areas scattered along this stretch of Caithness coast line, has borne witness to shipwrecks, a booming herring industry, and has seen lives uprooted and transported across the ocean to distant lands.
I see them; the stories of sailors, of tragedies, of abundance, the boom, the decline, the exodus. I see them carried on the waves, on the spray as it flies in the air.
I hear them; the stories of glory, of pain, of loss, of separation, of grief, of joy. I hear them carried on the waves, as they roar across the bay at night.
And now, my own story is being written and woven into the tapestry of this area.
The English girl who found her way north. Who fell in love with the terrain, and then the man. How the sea has always been and will always be her stay, her strength and constant.
How the story ends, only the years will reveal.
But rest assured that her story will be carried by the sea 💙.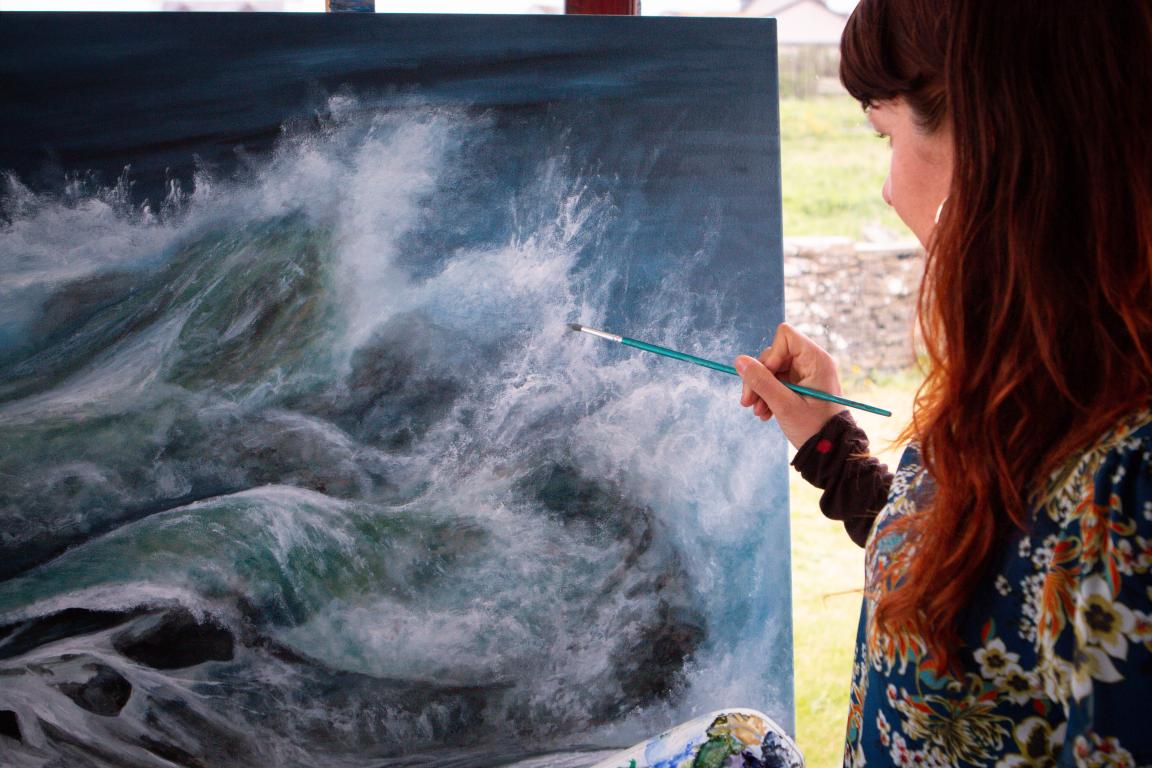 Image provided by Northport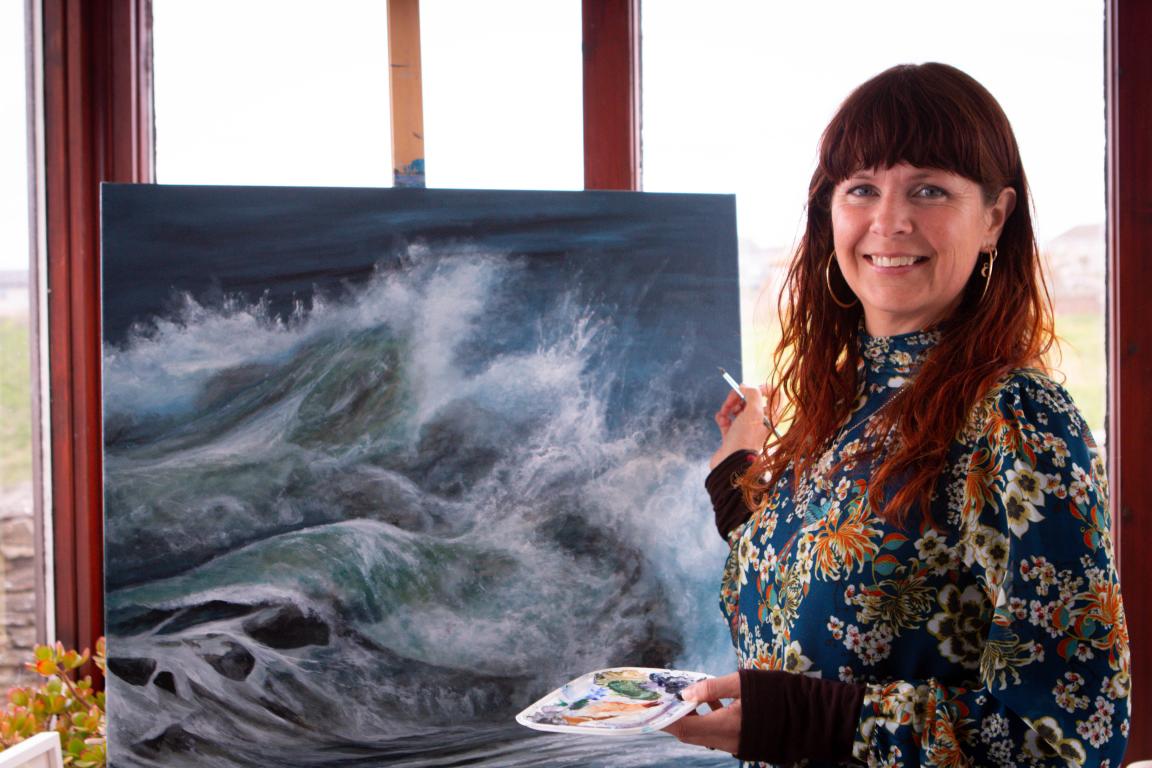 Image provided by Northport
Lisa McDonald – Seascape Artist
My Inspiration