A Forest of Ferns
"A Forest of Ferns"
Inspiration: Robert Dick Baker and Botanist of Thurso 1811-1866
Inspired by the landscape of Dunnet Head where I grew up and still live, I collaborated with Joanne Howdle when she was the curator at Caithness Horizons (re-named the North Coast Visitors Centre) to digitise the now fragile pressed herbarium collection of Robert Dick – around 3000 specimens.
Dunnet Head was one of his favourite places to walk, describing it as having a forest of ferns in a letter he wrote to his sister Agnes. Dunnet Head Lighthouse was built in 1831, an event Robert Dick must have witnessed. The Robert Dick Collection in the North Coast Visitors Centre includes plant specimens from around the UK, as botanists filled gaps in their collections via the Botanical Exchange Club network. This exchange club evolved to become the Botanical Society of Britain & Ireland. There is an extensive collection of ferns in the Robert Dick collection, including a book of ferns.
An on-going self-directed project.
With landowners' permissions in place, I have been documenting Dunnet Head by making a new pressed herbarium. Following advice from museum herbarium archivists, I used archival papers and with detailed information on each label, this new collection will hopefully be of scientific and historical use in the future. The techniques for making pressed herbarium sheets have not changed much since Robert Dicks time.
New Artwork - Pressing Matters.
Using a printmaking press that would have been in use during Robert Dicks lifetime, made by John Greig & Sons in Edinburgh in the early 1800's, now restored to full working order by my dad, Michael O'Donnell during lockdown 2020, I made a series of prints using the traditional printmaking technique of dry-point.
A Forest of Ferns.
Images of ferns from both my own pressed herbarium collection and those of Robert Dicks have provided the inspiration for a series of 8 different dry-point prints on archival paper. I selected 4 fern herbarium sheets from my own collection which also illustrate the process of pressing, and laying out plants for herbarium sheets, and 4 from the Robert Dick collection.
'A Forest of Ferns' – pressed and printed on Dunnet Head.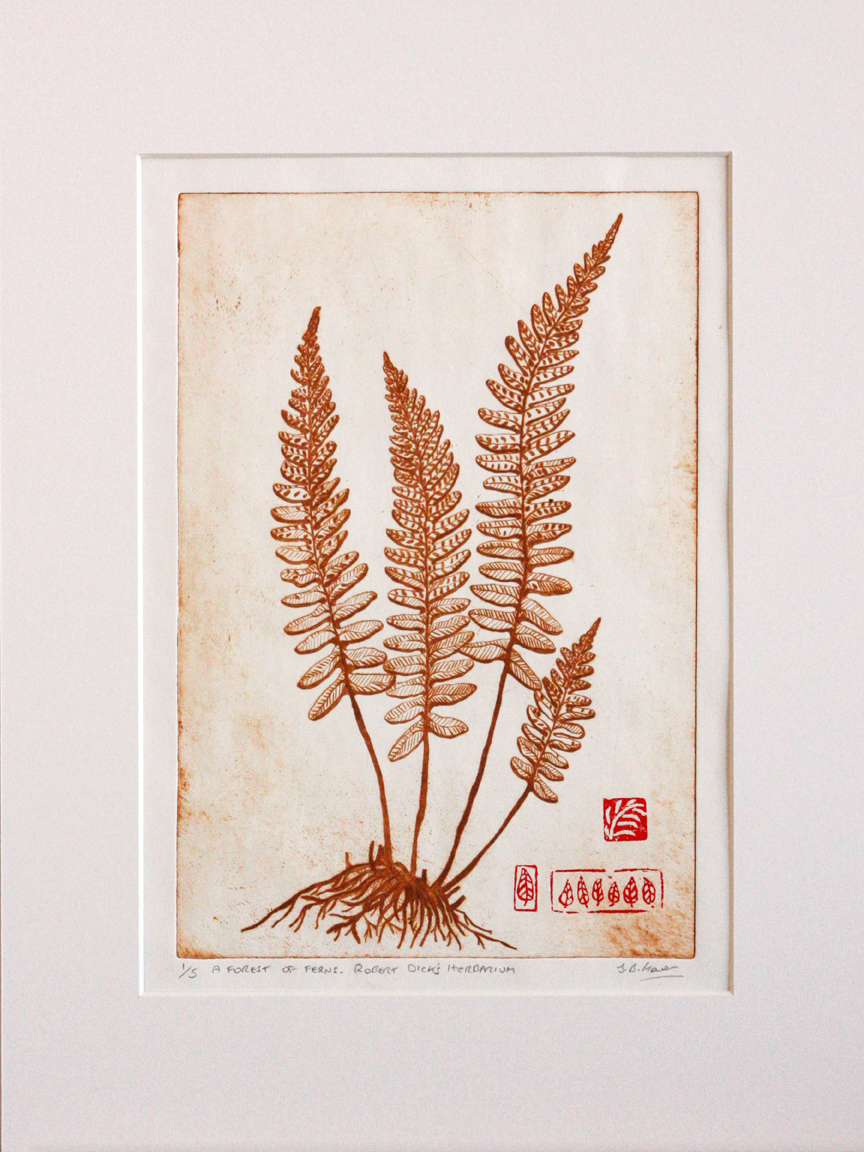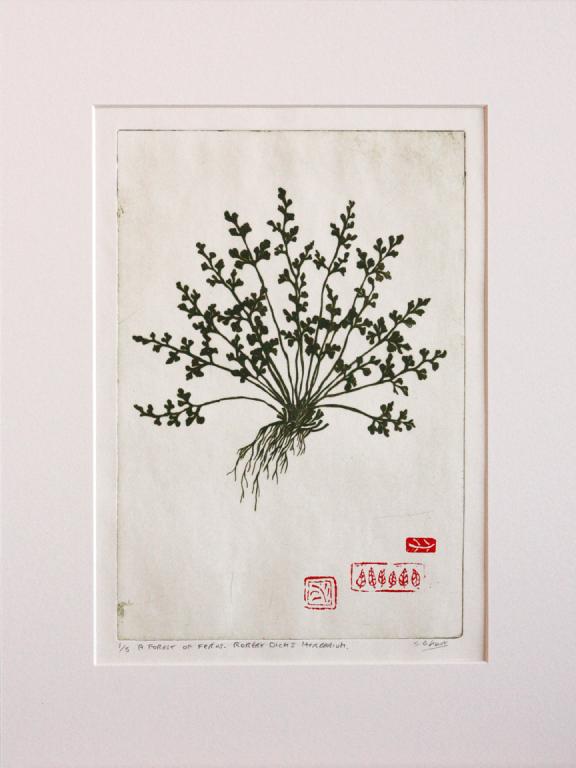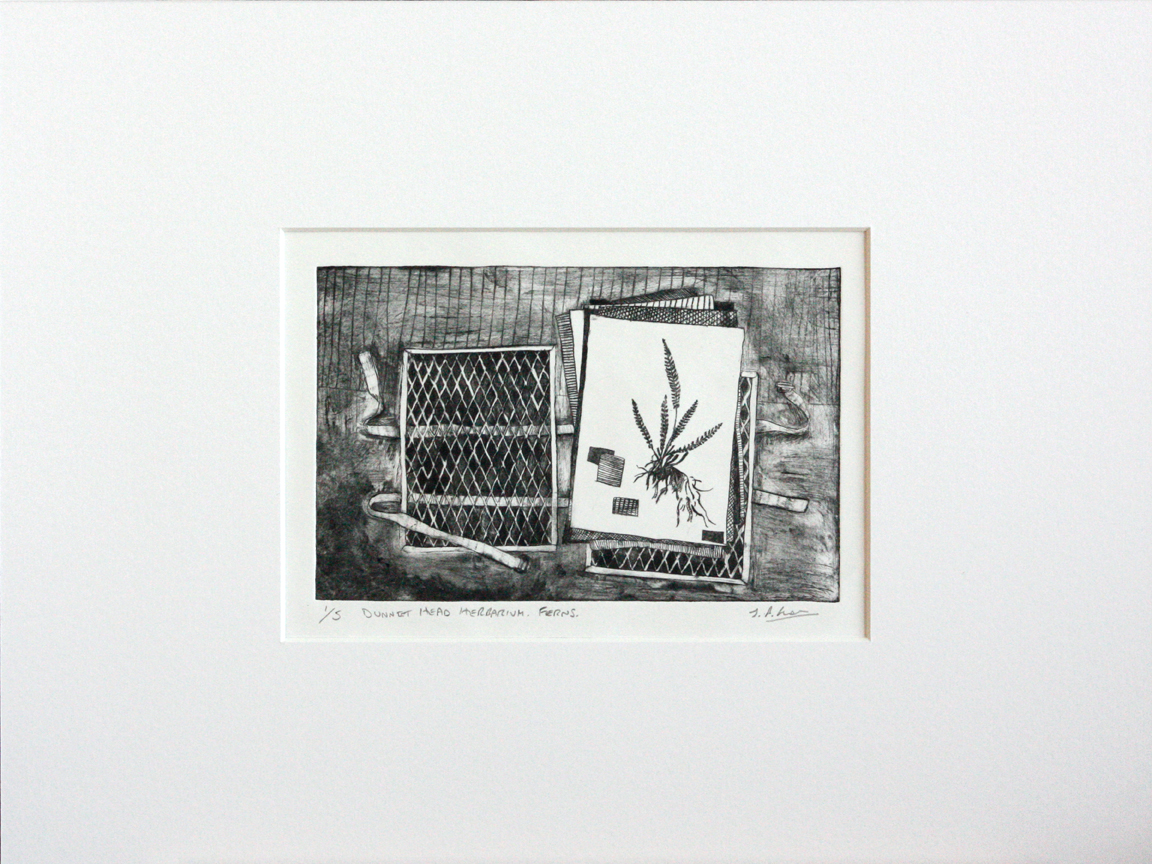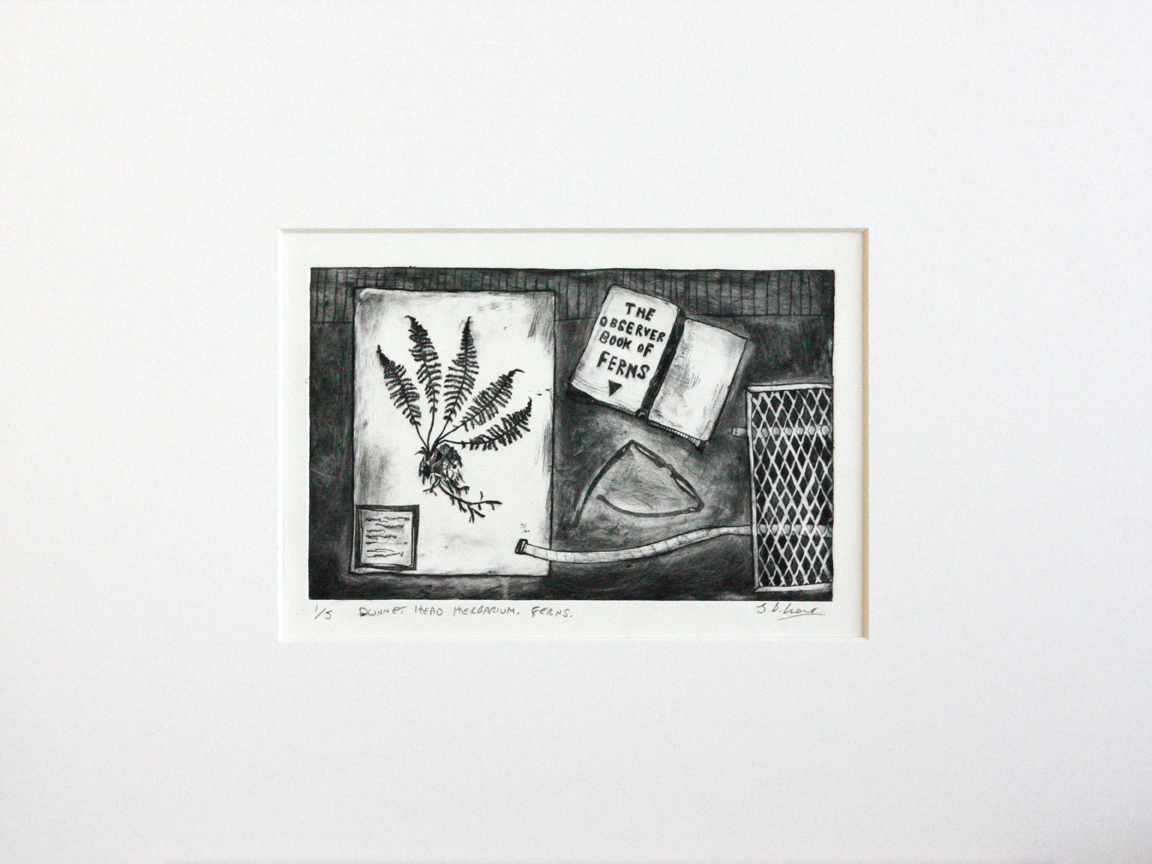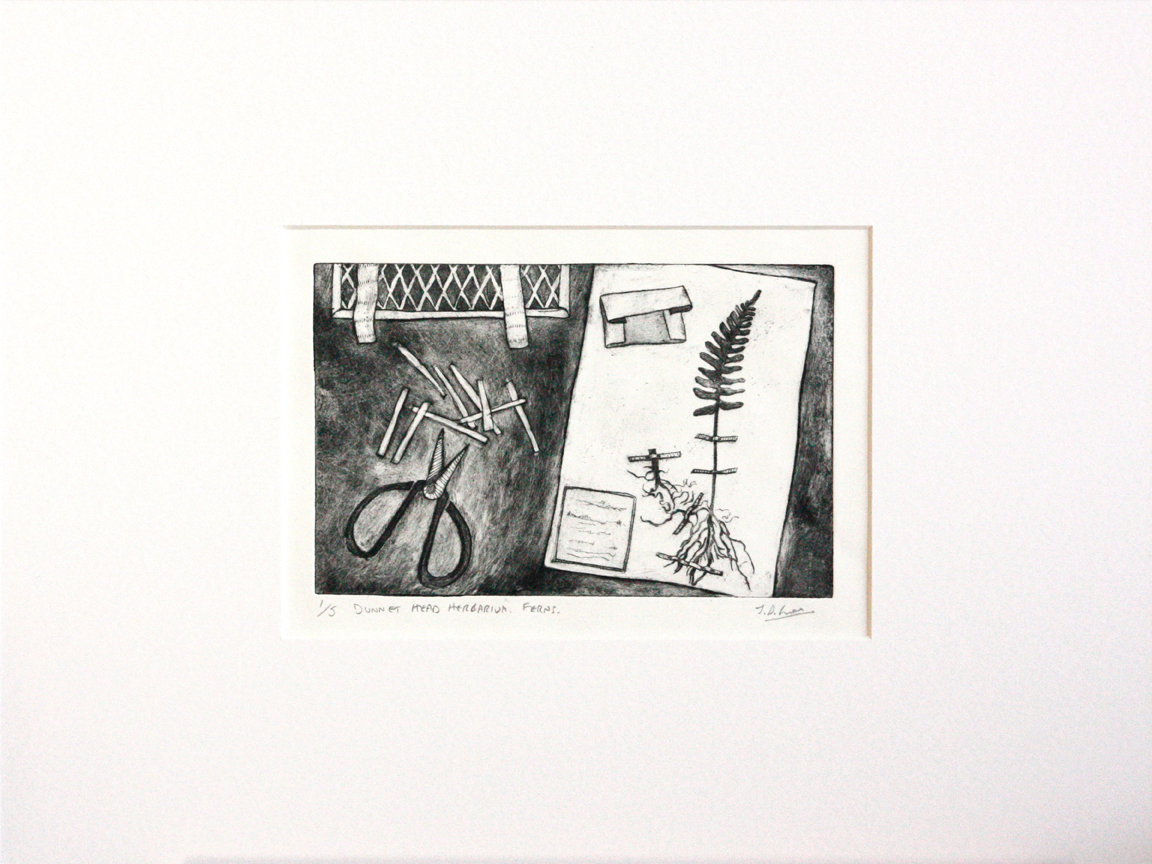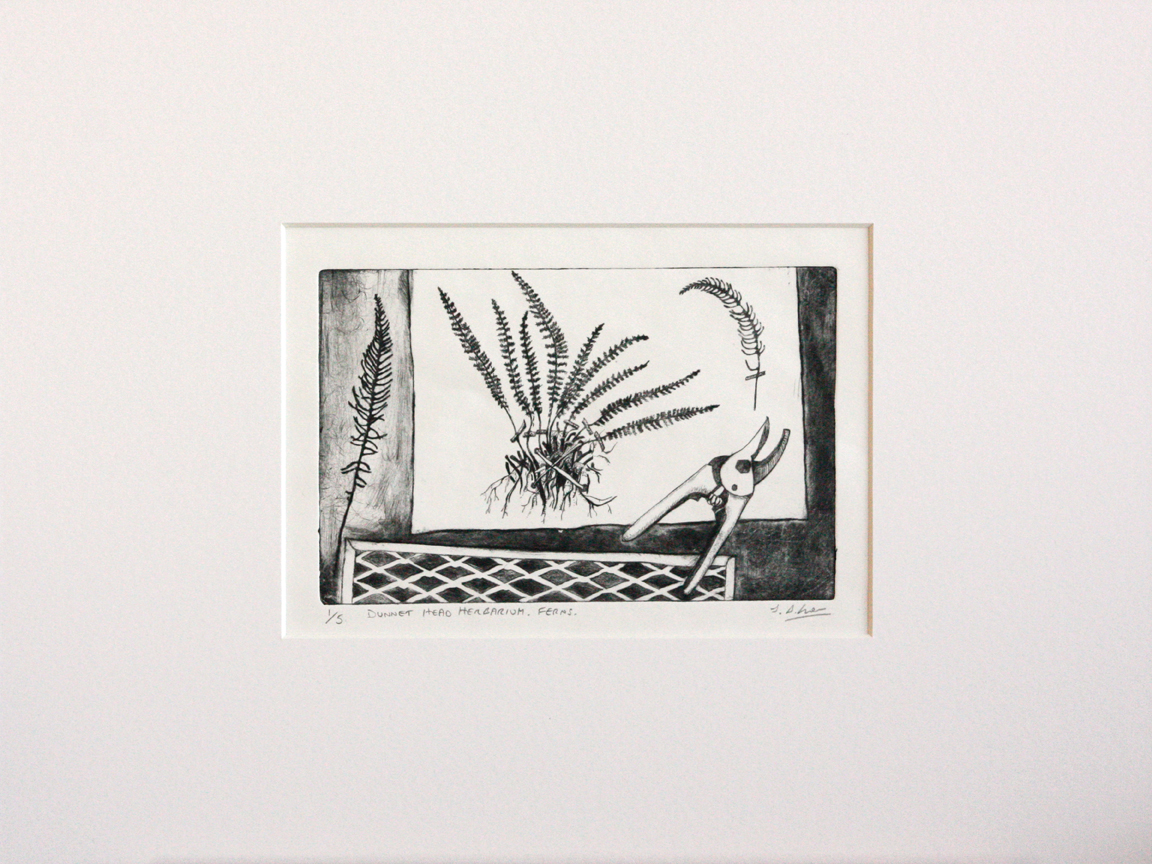 Process
Website: https://www.joannebkaar.com
My Inspiration