Rose Window
'S e spiorad na Gaidhealtachd spiorad nan daoine Gaidhealach.  The Spirit of the Highlands lives in its people, in the community of individuals which shape our culture and have shaped our heritage.
An iconic feature of Inverness for most of the 20th century was the stunning rose window which looked along Academy St.  Created for the Methodist Church, then adorning the popular Stewart Restaurant, the window was a symbol of the Highland capital and the restaurant was a meeting place for locals and the wider Highland community alike. 
Its multicoloured light illuminated special occasions and fondly remembered rendezvous, a focal point for togetherness and celebration.  We have a unique connection to the window as our forebears founded and ran the restaurant, hosting the Highland community in their visits to the vibrant hub which was Inverness town centre.
Credit: Paul Campbell/Northport
Rose Window (Credit: Paul Campbell/Northport)
Listen to the inspired piece here
The loss of the rose window as a feature in today's city centre does not diminish the fondness felt for it by many Invernesians.  It stood as a warm symbol of welcome to Academy Street, greeting visitors arriving on the train and locals heading into town.  Its presence lingers in memories of gatherings of friends and family in the restaurant.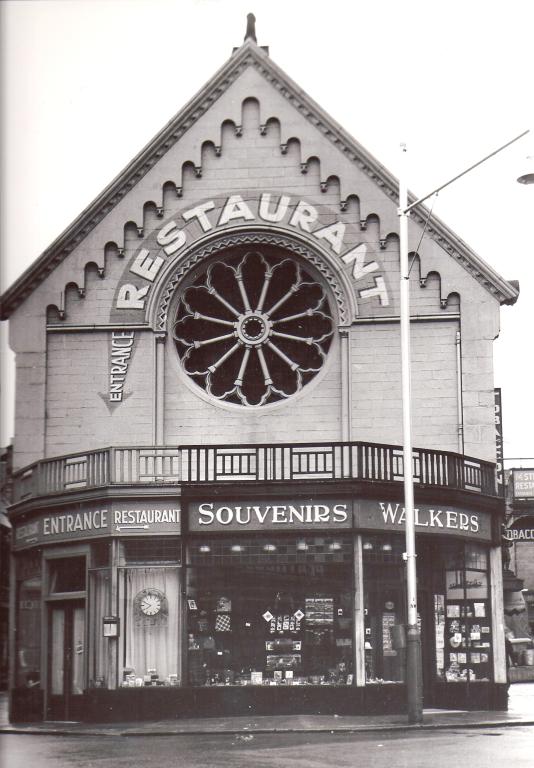 Image provided by James Bruce Stewart, courtesy of the Stewart family
Christina Stewart
Website www.christinastewart.com     
Socials @highlandsinger (instagram) // @highlandsinger (Facebook)   
Grace Stewart Skinner
Socials @grace_clarsach (Instagram) // @gracestewartskinnermusic (Facebook)
My Inspiration