Ardnamurchan Peninsula, Lochaber (Credit: Northport)
Legends of Lochaber
EXPLORE ICONS OF THE NATION'S OUTDOOR CAPITAL
Lochaber is a land where legends are forged. From icons of the natural landscape to myths and legends and tales of legendary feats - Lochaber is a land where natural and cultural heritage blend together in infinite majesty. In this multi-day itinerary, discover a selection of the natural and cultural icons of Lochaber which have made a lasting impact on locals and visitors.
This self-guided itinerary contains audio from a series of interviews conducted in 2022 by Smartify as part of the Spirit of the Highlands and Islands project. Listen and discover the Spirit of the Highlands and Islands through the eyes of the people who live, work and visit here.
On your journey, be responsible and respectful of local communities and wildlife and follow the Scottish Outdoor Access Code.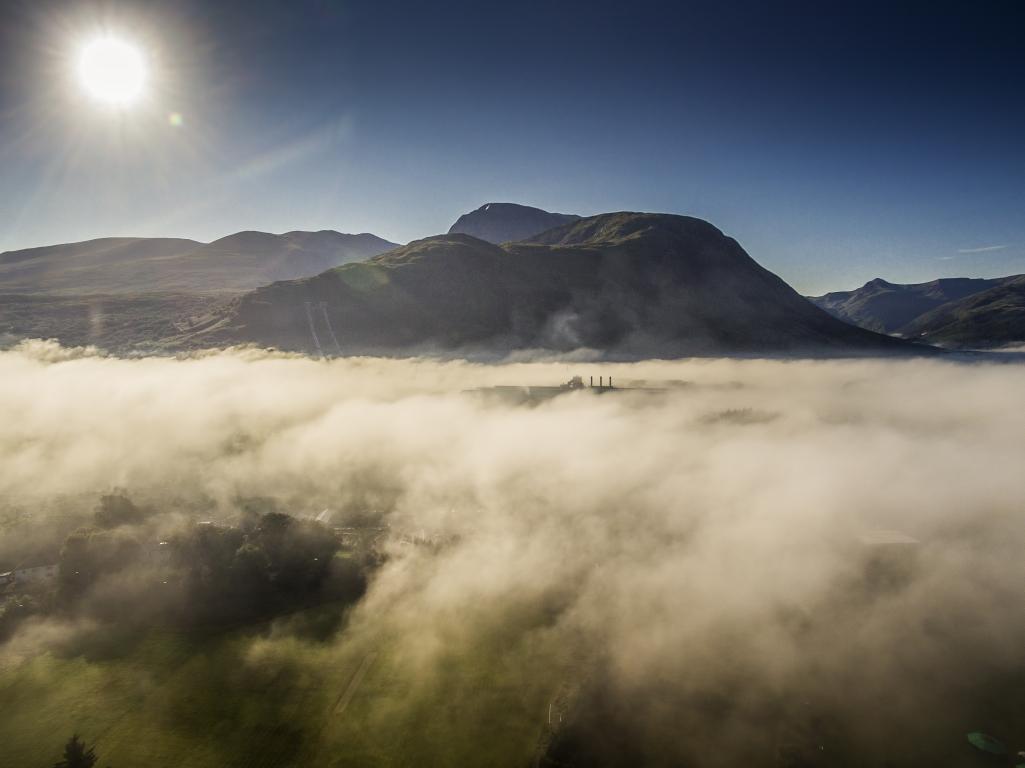 Ben Nevis close to Fort William, Lochaber.
Image provided by VisitScotland/Airborne Lens
BEN NEVIS
Begin your journey with perhaps the biggest icon of Lochaber -  Ben Nevis. As the UK's highest mountain, thousands of visitors make the journey to Ben Nevis each year in search of action and exhilarating adventure. The memories made ascending the mountain often mean that Ben Nevis holds a special spot in the hearts of climbers. As you explore the Ben Nevis Visitor Centre, join John Halliday as he shares a tale of a memorable birthday experience at the summit of Ben Nevis.
...so that was a double celebration for my 50th birthday - climbing Ben Nevis and getting a miniature bottle of whisky!
BEN NEVIS DISTILLERY
In the 'spirit' of John's birthday experience at the summit of Ben Nevis, head down to Ben Nevis Distillery for your next stop on this itinerary. Here in the stills, another legend of the Highlands is brewing – whisky. Nestled at the base of Ben Nevis the distillery is one of the oldest licensed in Scotland. In this recording, join Hazel Currie and go on a behind the scenes tour of the distillery and discover their unique production process behind the creation of Scotland's most iconic drink. Learn this and more with an on-site tour and, most importantly, sample the fruits of their labour with a wee dram before you go.
...Scotland is a bit rugged, you know, you come here and it's not perfect - we've got bad weather most of the time and everyone is a little bit rough inside but we're happy as well. I think that roughness, people appreciate that because it's raw and it's real...it's a little bit more of an experience to drink Scotch and I think that's maybe why people enjoy it.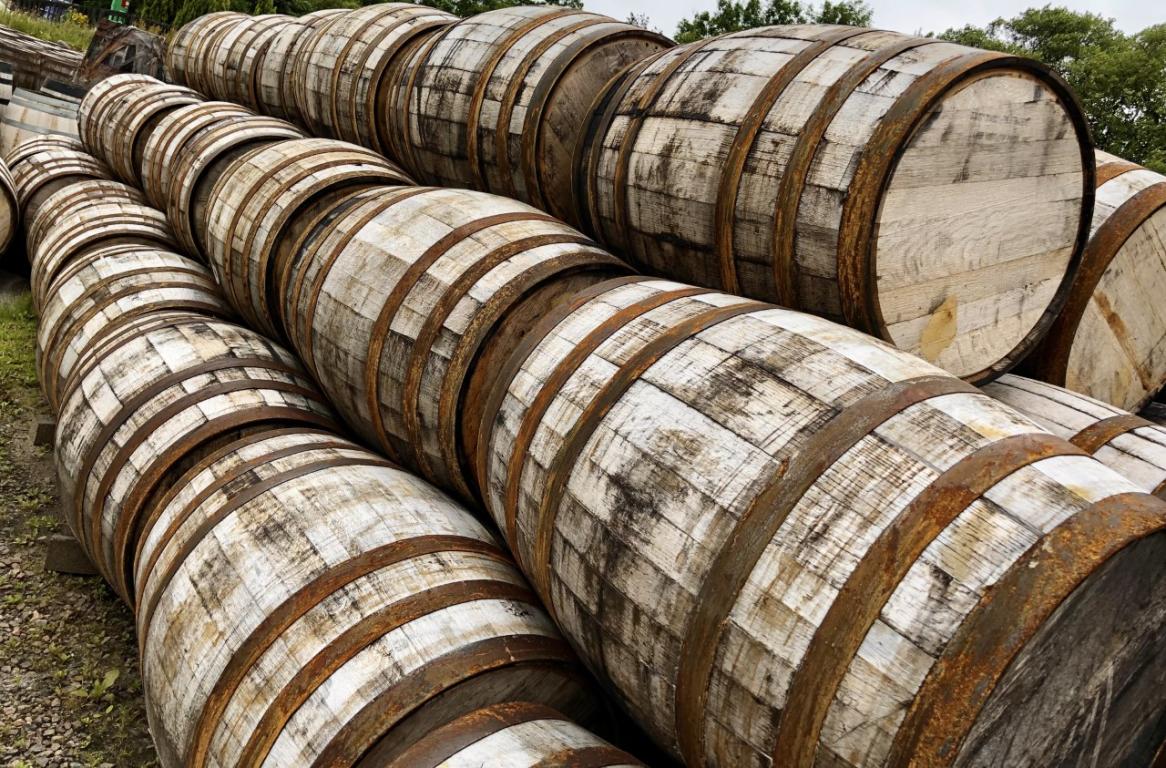 Ben Nevis Distillery, Lochaber
Image provided by Ben Nevis Distillery/Innes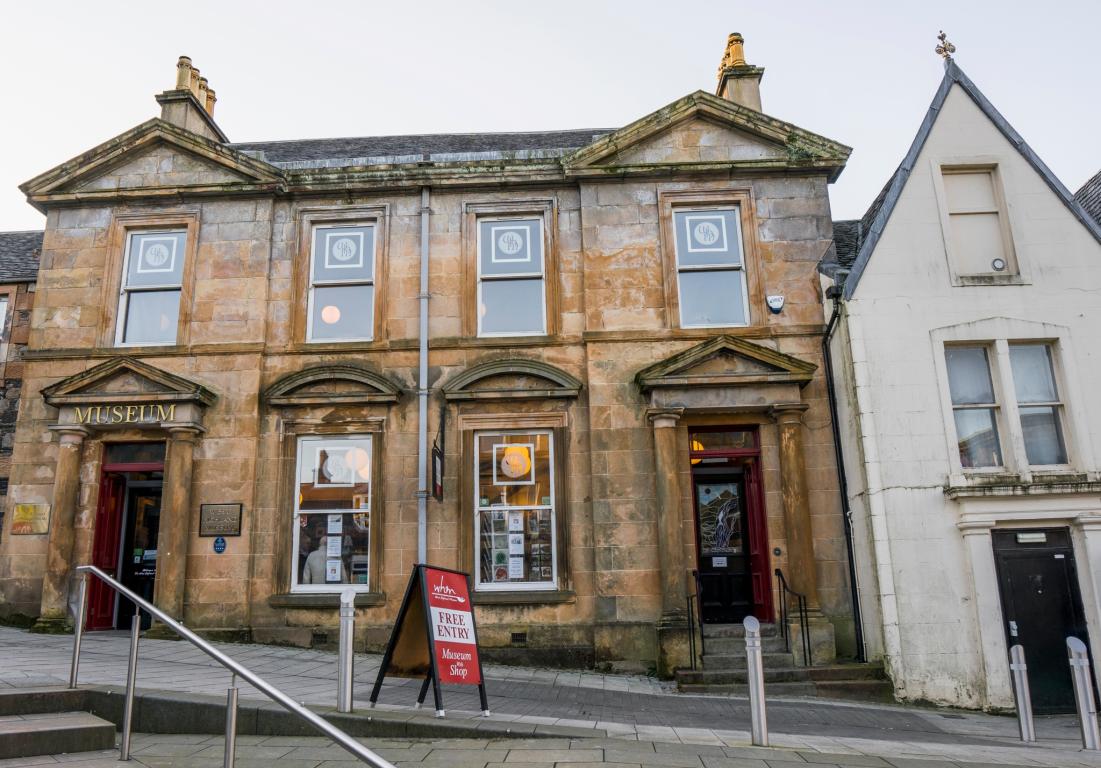 West Highland Museum, Lochaber
Image provided by VisitScotland/Kenny Lam
WEST HIGHLAND MUSEUM
Moving west into the heart of Fort William, discover a tribute to a legendary feat of motoring. Here, on the High Street just outside the West Highland Museum, listen to the incredible backstory behind the Bronze Model T Ford car - a perfect replica of car which was at the centre of an impossible feat which scaled the heights of Ben Nevis. For more incredible tales of local history be sure to make your way into the museum, which champions the community heritage of the West Highlands.
...it was the first time to our knowledge that a car has been cast from the original parts of the car anywhere in the world.
GLENCOE
One of the most iconic landscapes in Scotland, the lands of Glencoe are outstandingly beautiful but are steeped in tragedy. Glen Coe village is the site of the infamous 1692 Glencoe massacre and has since been referred to as the 'Weeping Glen'. The incredible, almost sorrowful, beauty of Glencoe is unforgettable and is often a favourite spot for many locals and visitors. In this audio, join Katherine Davidson as she shares her thoughts on the 'Spirit of the Highlands and Islands' and just what she loves about Glencoe.
...as you turn into Glencoe there's a lovely view of the mountain range there...the heritage as well, it's so rich and there's so many aspects to it. I just love it!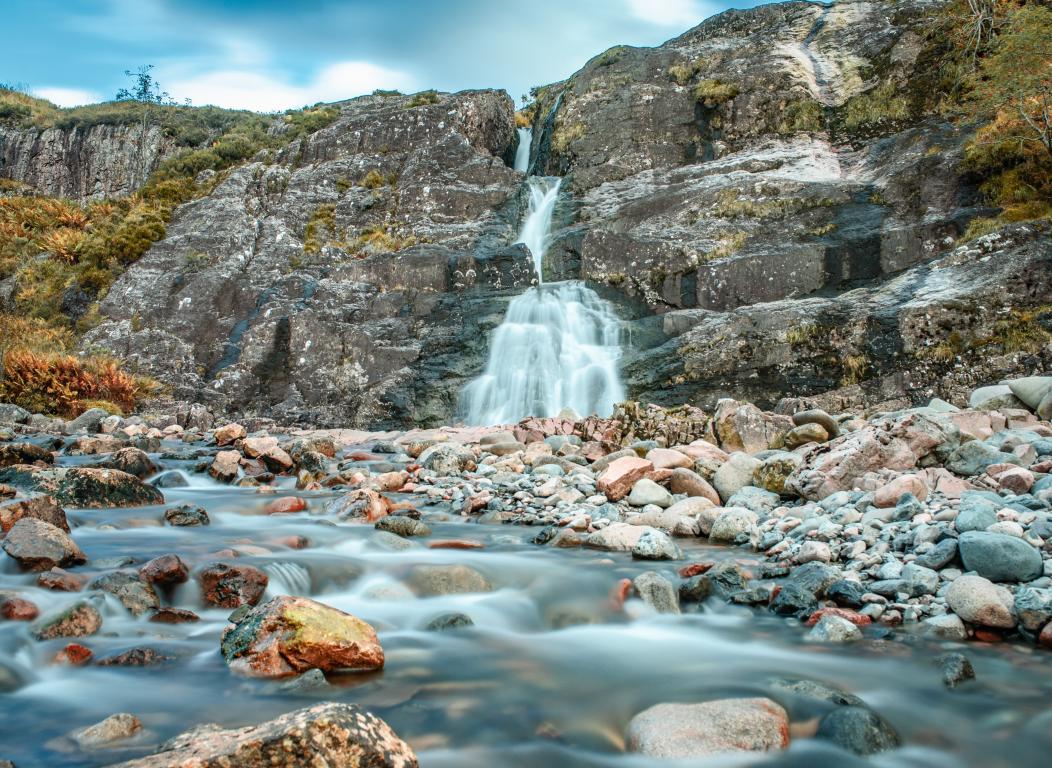 Glencoe, Lochaber
Image provided by Airborne Lens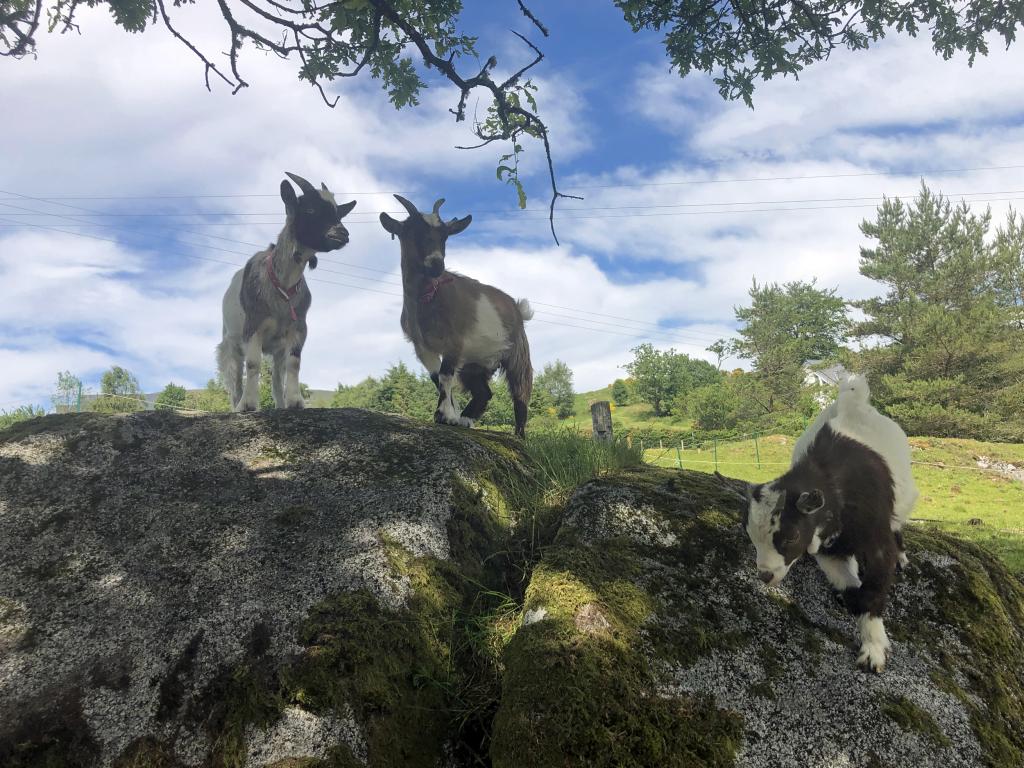 Goats at Darach Croft, Lochaber
Image provided by Darach Croft/Hugh Asher
DARACH CROFT
From Glencoe, make your way north west to the edge of the ancient Aruindle Oakwood, near the village of Strontian. There, discover a new legend of Lochaber  – Darach Social Croft. The croft was established by Sarah and Hugh in 2017 and aims to conserve traditional breeds and maintain the legacy of Highland crofting as a modern working croft. In this audio, join Hugh Asher as he discusses the history of Highland crofting, the marvellous modern approach of social crofting at Darach and the benefits of engaging with nature to community health and well being.
...It's really rewarding especially when you perceive that you're, sort of, an agent in the change process with people who haven't really experienced change or for which mainstream and normal services haven't really worked.
Please check out Darach Croft's website before your visit for details on available activities and booking information.
LOCH MOIDART
For your final stop on this itinerary, listen to the story of an island and West Coast legend in both senses of the word. The Brownie, also referred to as the brùnaidh or gruagach, is a good-natured type of domestic spirit and truly an icon of Scottish folklore. At night the Brownie, pronounced broonie, is said to perform chores will the owners of the house sleep peacefully and is traditionally seen as a bringer of prosperity. At the peaceful waters of Loch Moidart, listen to author Marg Greenwood as she discusses the character of the Brownie in the folklore of the Highlands and Islands and how her own interest in local folk tales began.
...I just love his character because he's helpful around the house...however, he demands respect...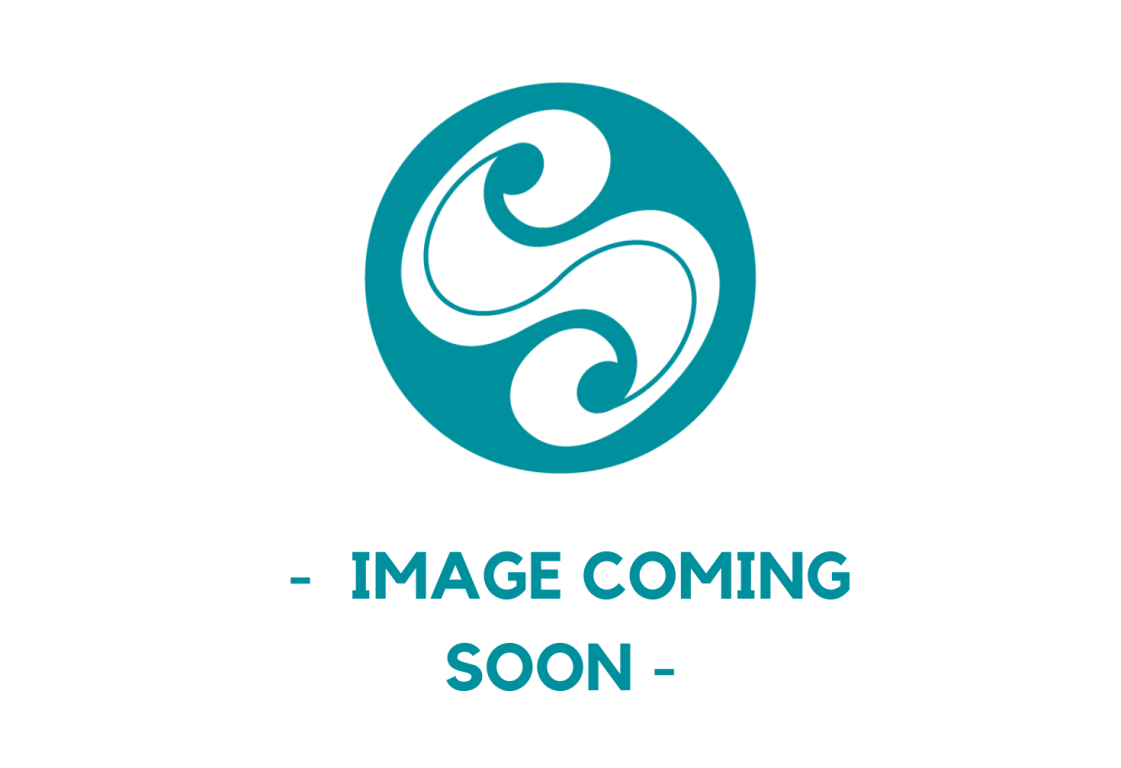 Share this itinerary
Destinations on this Itinerary
Stories