Credit: © Louise Boulanger
Discovering 'Arran Water'
Circumnavigate Arran while exploring the history of illicit distilling and whisky smuggling
Arran's distilling heritage is not well known compared to nearby Islay and Campbeltown, and visitors can be surprised to learn that it has a long history of illicitly manufacturing and smuggling its own home-distilled whisky. This so-called 'Arran Water' used to be known throughout the country for its quality. This trail introduces you to some of the stories and sites associated with this trade, and, of course, includes today's island distilleries so you can appreciate some delicious 'Arran Water' for yourself.
On your journey, be responsible and respectful of local communities and wildlife and follow the Scottish Outdoor Access Code.
ABOUT COAST
'The Coast that Shaped the World' project worked with story gatherers from throughout the west coast and islands of Scotland to uncover stories deeply rooted in place and of significance to locals. 400 of these stories have been published on a website and app. Each story is geotagged to encourage users to discover and immerse themselves in the places where stories occurred. The itinerary has been curated by COAST intern Louise Boulanger based within the project team at UHI West Highland.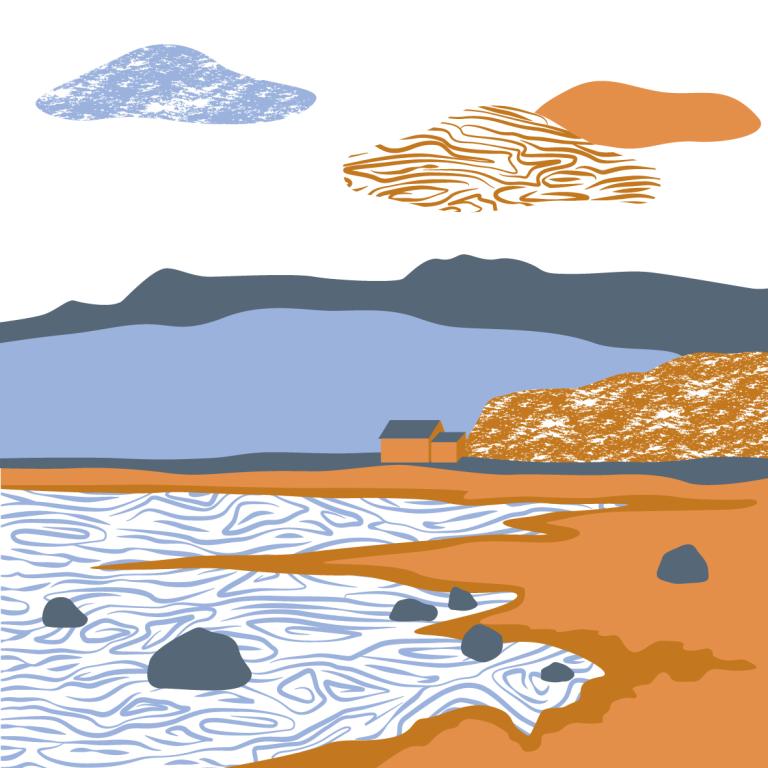 Brodick Bay, Isle of Arran
Image provided by © Louise Boulanger
BRODICK BAY
Why make your own whisky when you can rob it instead? In Brodick Bay, discover the story of some stolen barrels brought back to the Isle of Arran in 1859. The perpetrators of this theft were caught in the act and found drunk on their boat adrift in the harbour. But the thieves had a few weeks in prison to sober up...the full story is here.
ARRAN BOTANICALS
If whisky is not your preferred drink, Arran offers other options. Arran Botanical Drinks use locally foraged island botanicals such as noble fir, meadow sweet and sea lettuce to create botanical drinks including Arran gin, beers and Crème de Cassis. You can try these in their cocktail bar on the beach. Find out more here.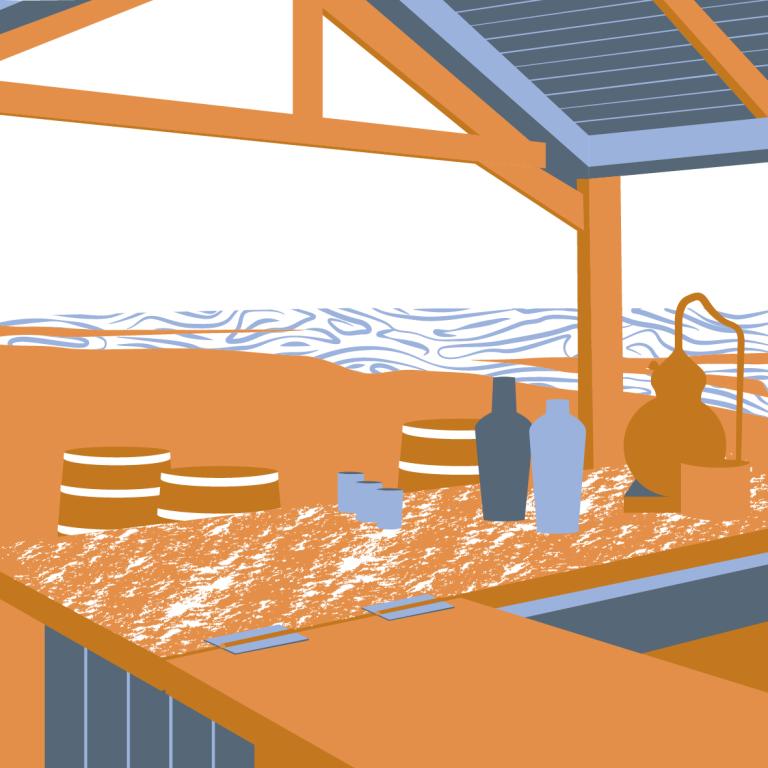 Arran Botanical Drinks
Image provided by © Louise Boulanger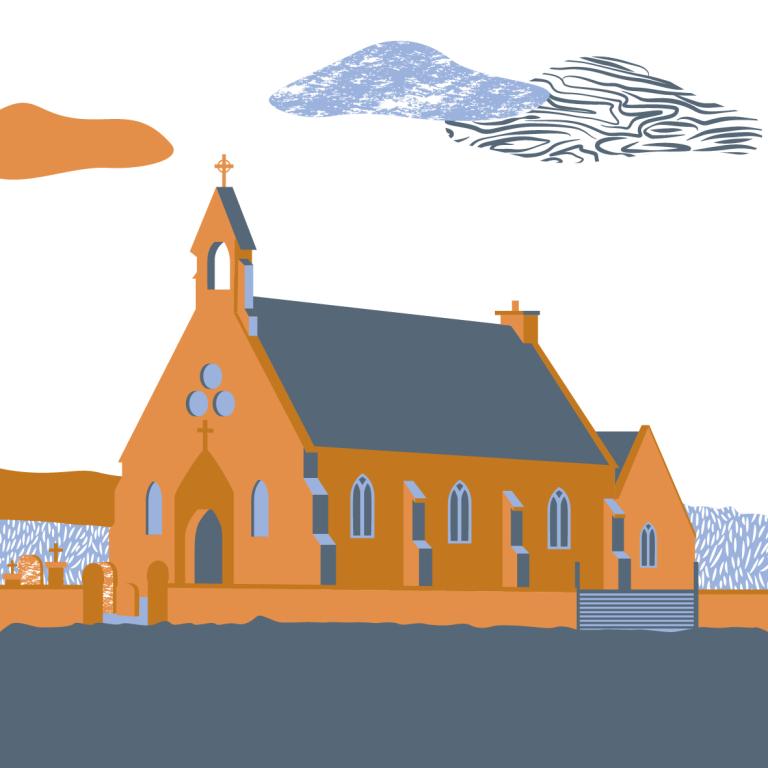 Kilmory, Isle of Arran
Image provided by © Louise Boulanger
KILMORY
Kilmory was once a hotbed for illicit distillation. Smuggling was rife and encounters between smugglers and 'gadgers' (the excise men) could be violent as the authorities did not hesitate to fight back with force to regulate the traffic. In 1817 a fatal attack occurred. The full story is here.
LAGG DISTILLERY
The Lagg Distillery, opened in 2019, is just over a mile from the centre of Kilmory. There's no risk from 'gadgers' now that their whisky is made and sold legally now, however the distillery celebrates the rich history of distillation on the island whose tradition they are continuing. Find out more here.
As you travel up the West Coast you will see the landscape change from a lush agricultural landscape in the south to mountainous terrain in the north. The micro-climate and levels of peat in the water also changes. This has an impact on the flavours of whisky produced in each area.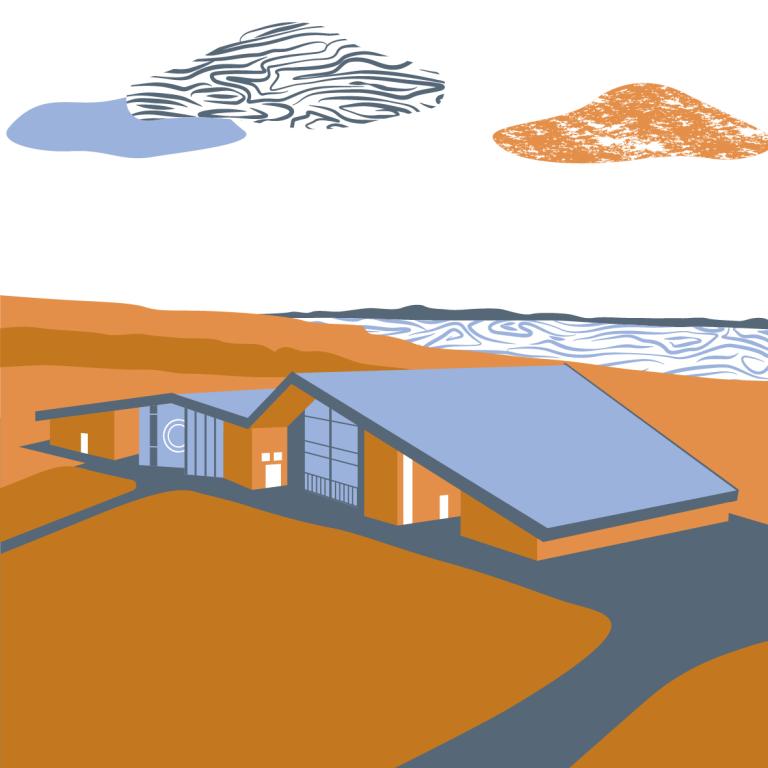 Lagg Distillery
Image provided by © Louise Boulanger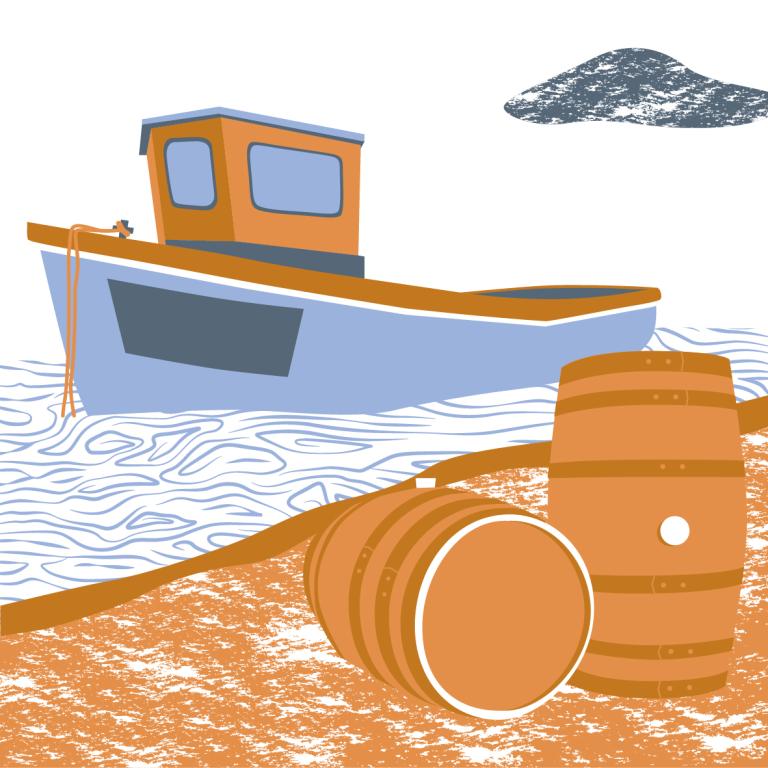 Sliddery, Isle of Arran
Image provided by © Louise Boulanger
SLIDDERY
On the opposite shore from Sliddery is Campbeltown, on the mainland. This is where the government's excise office was based and where the revenue cutters operated from. More than one Arran smuggler found themselves imprisoned in the tolbooth here. One such occasion was in 1817 when an Arran fishing vessel was found with four and a half gallons hidden on board. They had a novel excuse though. Read the full story here.
KILBRANNAN SOUND
Smugglers were more difficult to catch if they hadn't partaken of their own contraband! James Fullerton commanded a revenue cutter that often came to patrol around Arran, though his roots on the island may have make him more lenient towards those he caught...the full story is here.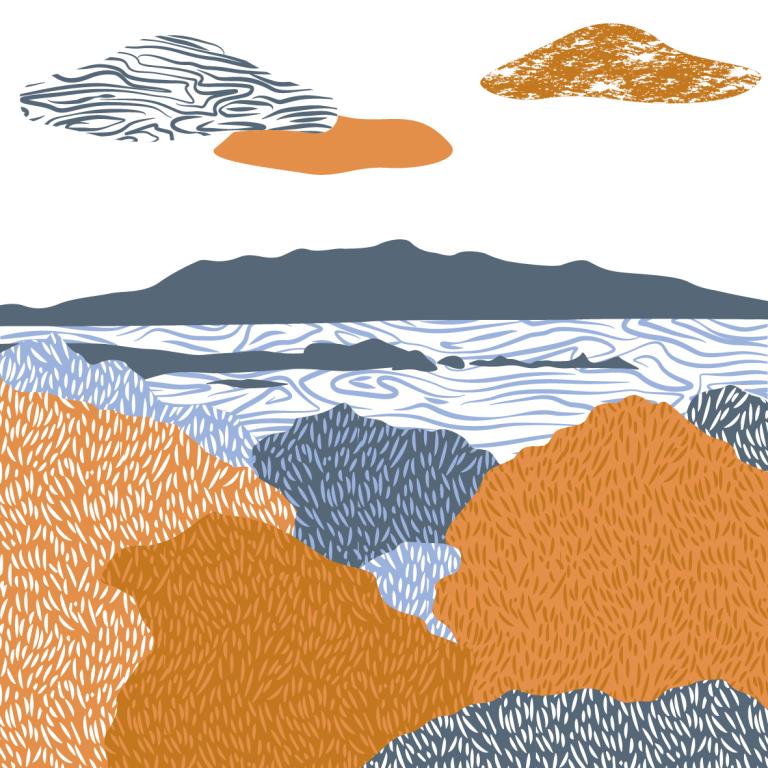 Kilbrannan Sound, Isle of Arran
Image provided by © Louise Boulanger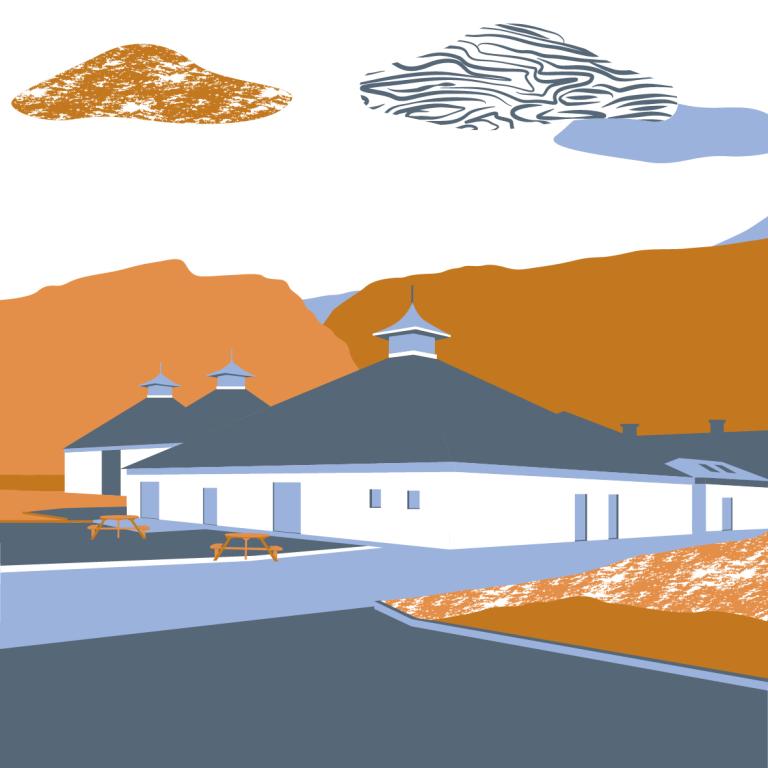 Lochcranza Distillery, Isle of Arran
Image provided by © Louise Boulanger
LOCHCRANZA DISTILLERY
The islanders understood how Arran was an ideal place to produce good whisky, however, over time the clandestine distilleries fell into disuse due to economic competition and repression. After a long search to find a suitable site, the first modern- and legal- distillery opened here in Lochranza in 1995. Discover the full Lochranza Distillery story here.
Our many thanks extend to COAST for putting together this self-guided itinerary. To explore more of the fascinating stories which have shaped the coastal communities of the West Coast, please visit their website.
Keep up to date with COAST on social media:
Facebook: @coastscot | Twitter: @CoastScot | Instagram: @coastscot
To discover more information on the local area, including the sites mentioned here, make sure to plan your visit with VisitArran.

Share this itinerary
Destinations on this Itinerary
Stories