Whisky Barrels on the Isle of Islay, Argyll and the Isles (Credit: VisitScotland/Paul Tomkins)
A Toast to Islay
THE HEART OF HEBRIDEAN WHISKY
Islay has a well-established community history and reputation in the world of whisky. Renowned for its distinctive rich and complex smokiness, owing to the flavour imparted by the burning of peat in the barley drying process, it's no wonder that Islay's malts are a hit with whisky connoisseurs.
With nine working distilleries spread across the island,  each with their own unique blends and signatures, Islay is the perfect place to explore the world of Hebridean whisky. Discover an exciting range of whisky profiles to suit any palate on your tasting journey across the island.
Enjoy responsibly and safely to explore the wonderful world of Islay whisky with this multi-day, self-guided itinerary. Slàinte!
On your journey, be responsible and respectful of local communities and wildlife and follow the Scottish Outdoor Access Code.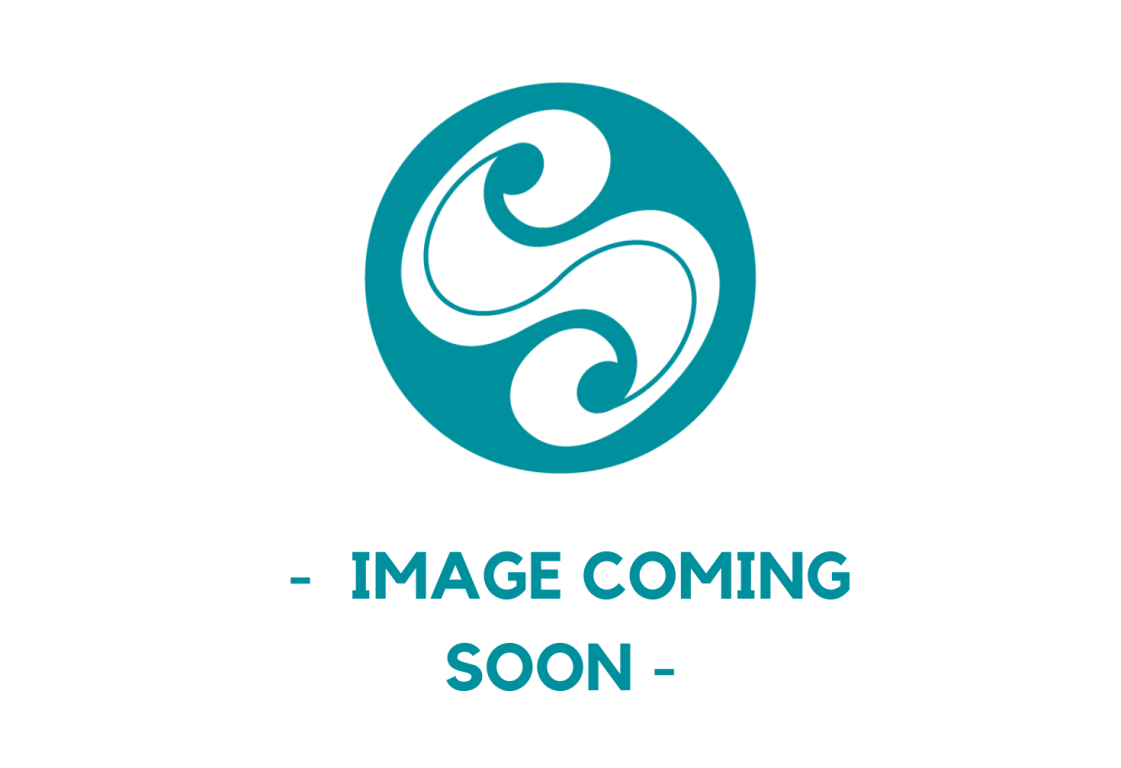 CAOL ILA
Start your journey at Caol Ila - the largest of Islay's nine whisky distilleries. Nestled on the idyllic north eastern shores of Islay, Caol Ila has been perfecting its craft for over 170 years. The distillery produces a range of single malts, both peated and unpeated, which can be sampled as part of Caol Ila's unforgettable, immersive and sensory tour experiences. With views overlooking the beautiful Sound of Jura, Caol Ila is an incredible way to begin your taste adventure.
ARDNAHOE
With its doors officially opened in 2019, discover Ardnahoe - Islay's newest whisky distillery. The distillery was established through the dreams of the Laing family. Ardnahoe's signature blend, achieved through its slow and gradual distilling process, gives an array of fruity and peaty notes. The distillery offers traditional tours and tasting experiences as well as a 'Whisky & Food' pairing session, which provides new ways to enjoy their favourite drink.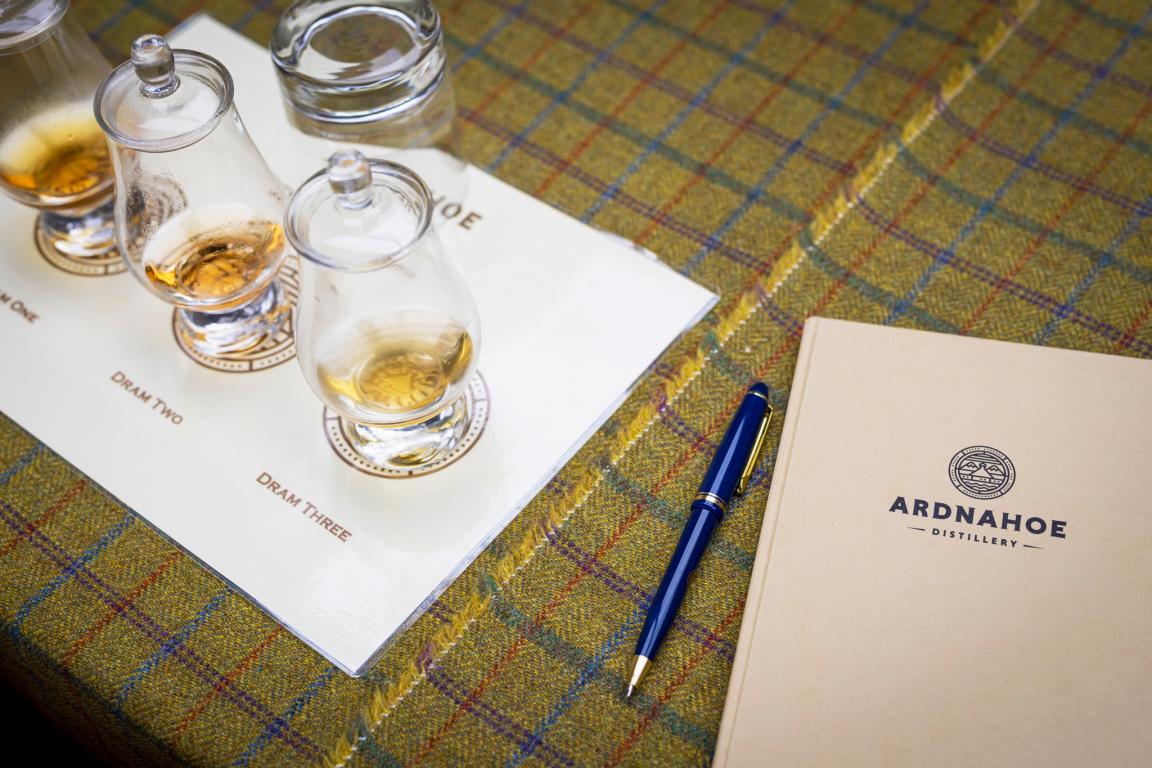 Ardnahoe Distillery, Argyll and the Isles
Image provided by VisitScotland/Kenny Lam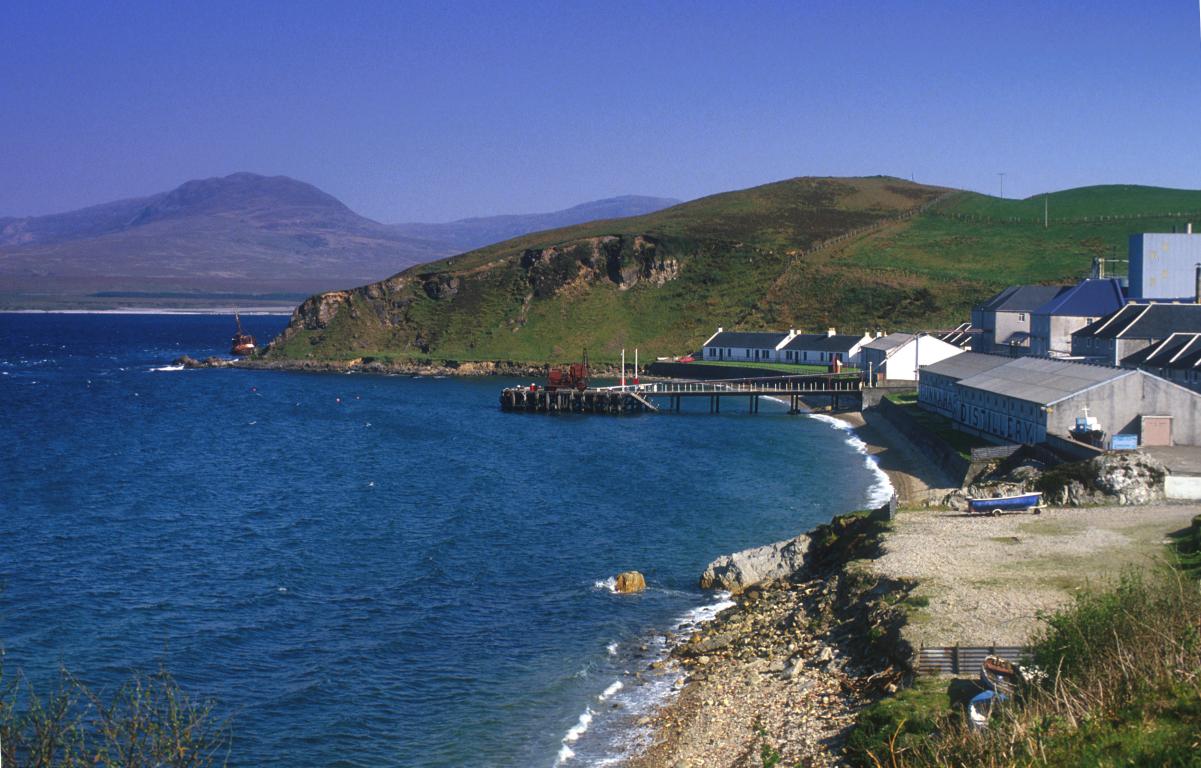 Bunnahabhain Distillery, Argyll and the Isles
Image provided by VisitScotland/Paul Tomkins
BUNNAHABHAIN
With its signature unpeated, smoky blend, Bunnahabhain distillery's single malts are growing in popularity. Founded in 1881, the distillery is situated in the village of Bunnahabhain - built to house the workers of the distillery. A range of core and exclusive malts, matured in ex-sherry casks, from 3 to 40 year matured editions are ready to discover. In its remote location with stunning views of the Paps of Jura, a dram at Bunnahabhain is a must-see stop on this journey.
KILCHOMAN
Just a stone's throw away from the stunning Machir Bay, Kilchoman, Islay's farm distillery, is making waves in the world of distilling. The single farm, single malt distillery was founded in 2005, then the first to be built for over 124 years, and prides itself on its revival of traditional, grass roots farm distilling. The results truly speak volumes of this process and give an unmissable marriage of earthy peat smokiness with floral and citrusy notes. Take an in-depth look at this fascinating process on a tour of the distillery and taste from their excellent range of five spirits.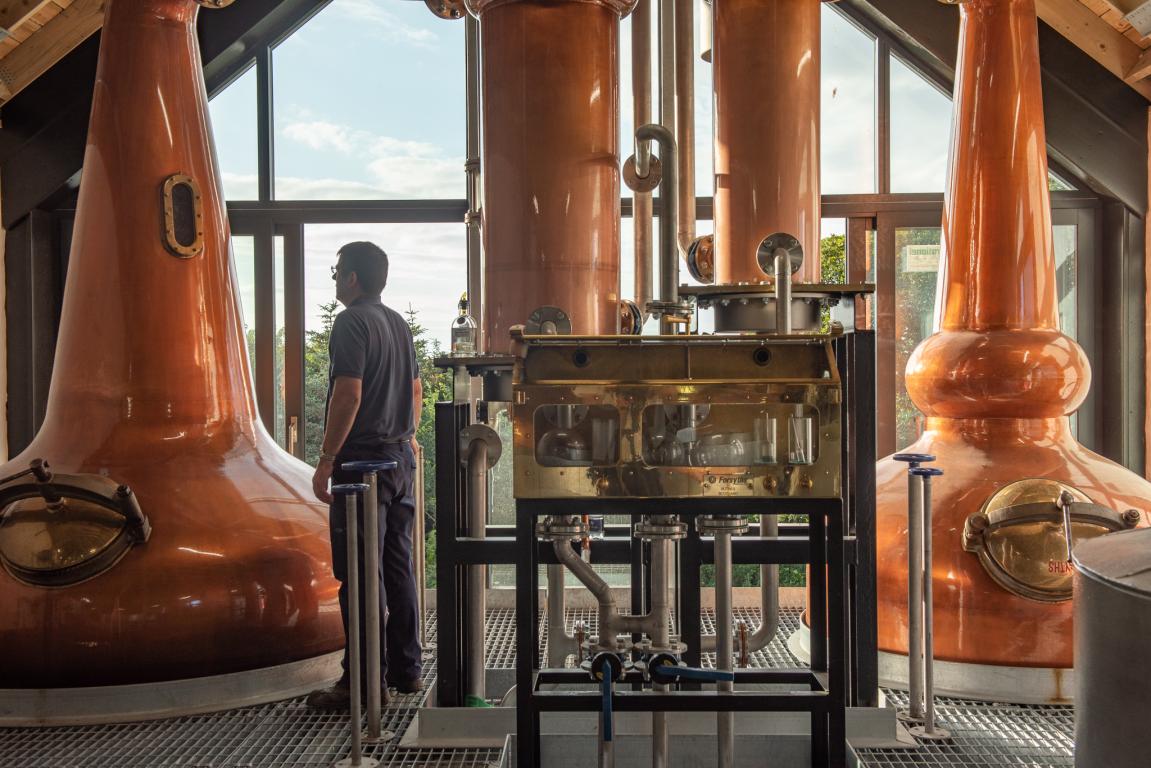 Kilchoman Distillery, Argyll and the Isles
Image provided by Kilchoman Distillery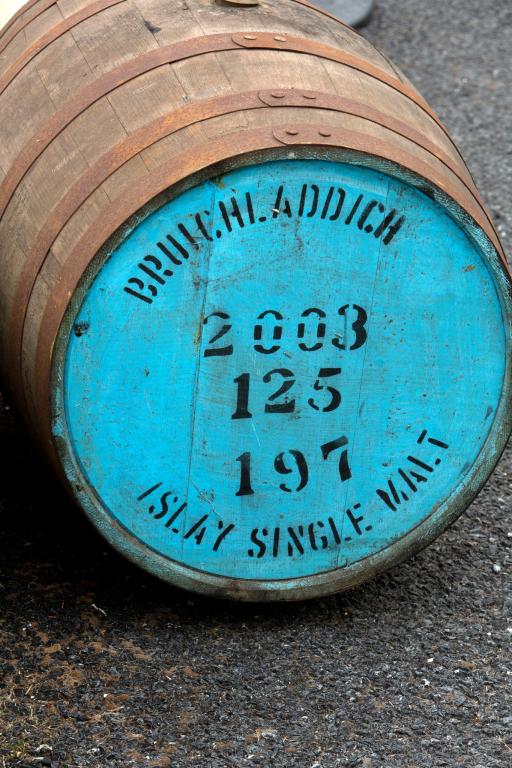 Bruichladdich Distillery, Islay
Image provided by VisitScotland/Paul Tomkins
BRUICHLADDICH
Residing on the western shores on the picturesque Rhinns of Islay, Bruichladdich represents the changing face of the whisky industry. Since its 2001 revival, its commitments to the process, people, place and the planet have formed the heart of Bruichladdich's philosophy. With a range of excellent whiskies, from unpeated to Octomore - it's famed heavily peated single malt - any palate is sure to be satisfied. Try these iconic malts straight from the cask with the warehouse tasting experience.
BOWMORE
Resting on the shores of Loch Indaal, discover Islay's oldest working distillery. For over 240 years, Bowmore Distillery has dedicated itself to refining its craft and it is this 'art of time' that continues to inspire each stage of their production process. As per the tradition passed down the generations, whisky at Bowmore is aged in exquisite oaken casks with barley taken from the distillery's own malting floor. All of this, plus the 'art of time', give Bowmore whisky an especially fruity profile and is a must-try at the distillery's Whisky Tasting Bar.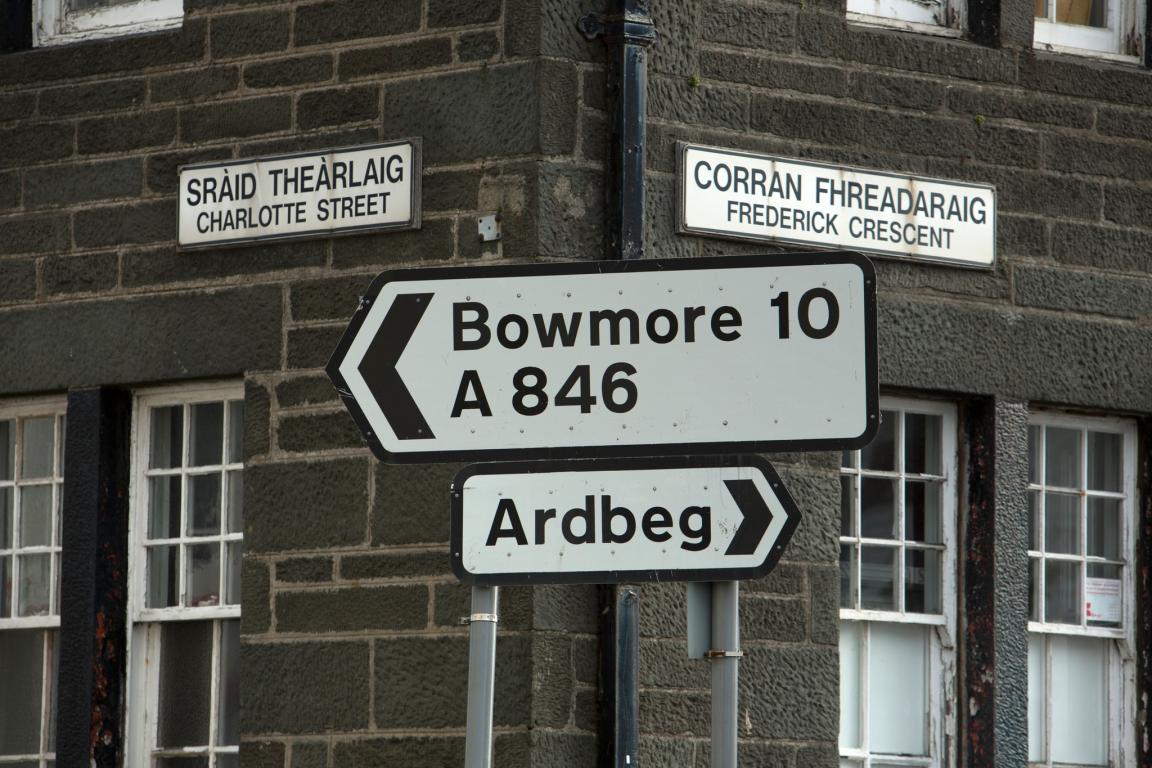 Road Signs at Port Ellen, Islay
Image provided by VisitScotland/Paul Tomkins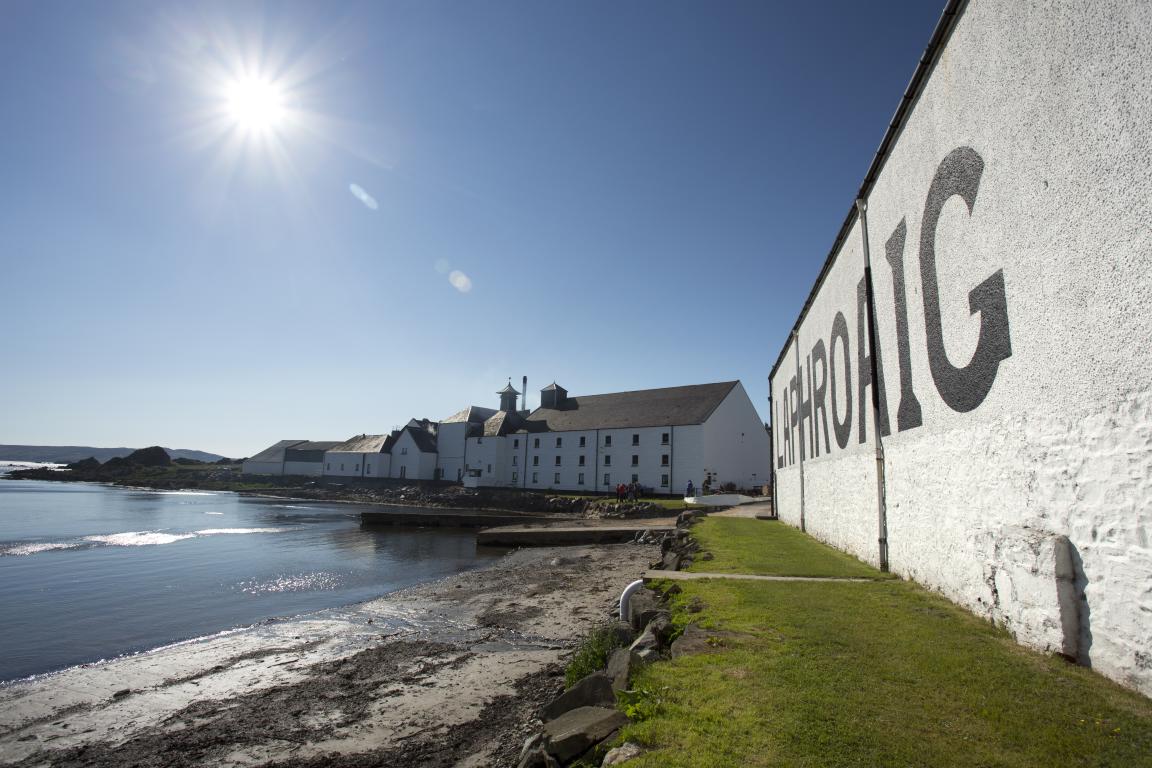 Laphroaig Distillery, Argyll and the Isles
Image provided by VisitScotland/Paul Tomkins
LAPHROAIG
Welcome to the south coast of Islay, home to three iconic whisky distilleries. Whisky from the first of these three,  Laphroaig, is the biggest seller on the island. The much loved medicinal character of Laphroaig's single malt owes much of its unique richness to the care taken during its production process. The careful separation of its malt from others during mashing and maturation, and the distillery's 17 hour peat smoking process ensures its distinctive flavour. Try the results of this curious process for yourself with a dram and an exclusive tour of Laphroaig.
LAGAVULIN
At the heart of the scenic Lagavulin Bay, and at the centre of Laphraoig and Ardbeg, is the famed Lagavulin Distillery. Founded in 1816 by Peter Mackie to mirror and compete with the malts of its neighbour, the distillery has since blossomed with its own incredible range of malts. The unusual pear-shaped stills of the distillery, its slow distillation process and bourbon-cask maturation continue to produce the heavy, peaty and smoky character that Lagavulin is known for today. Discover the fascinating secrets behind its production with a combined tour and tasting experience.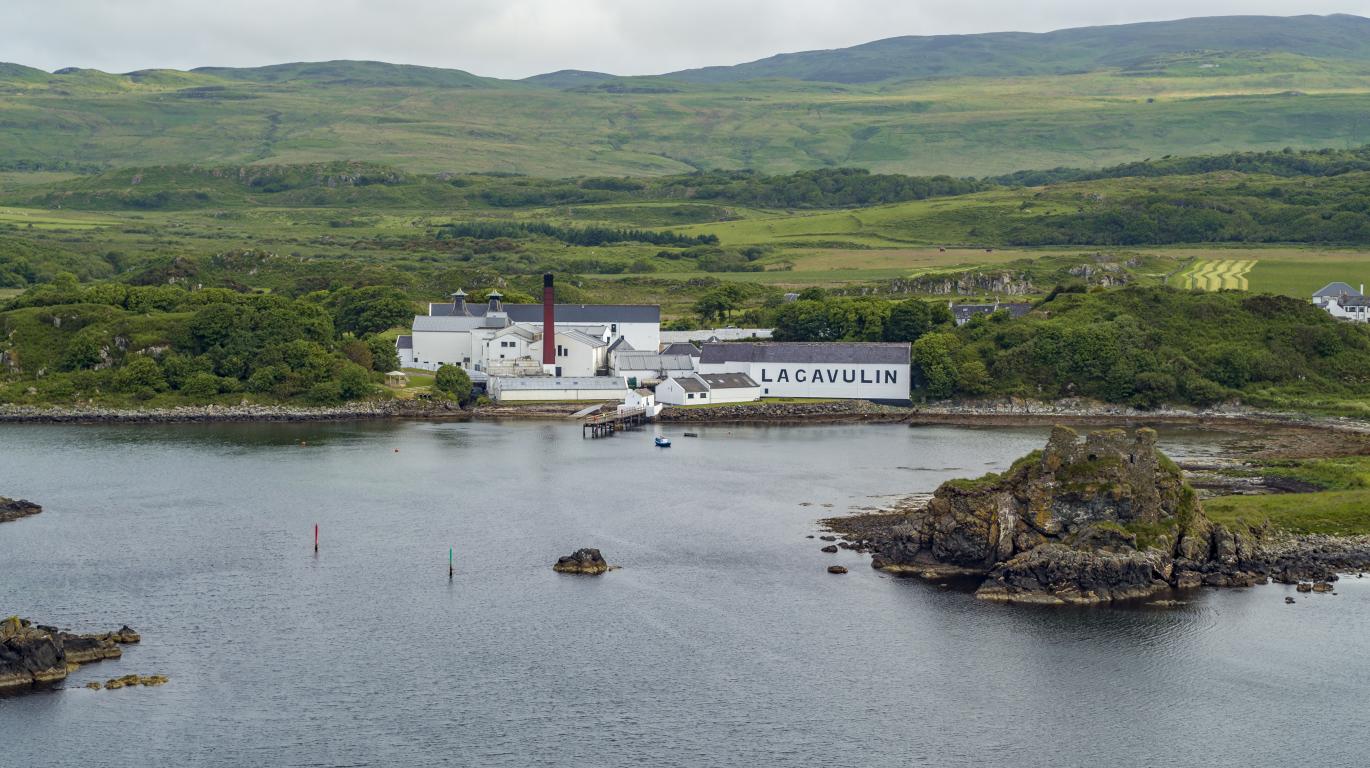 Lagavulin Distillery, Argyll and the Isles
Image provided by VisitScotland/John Duncan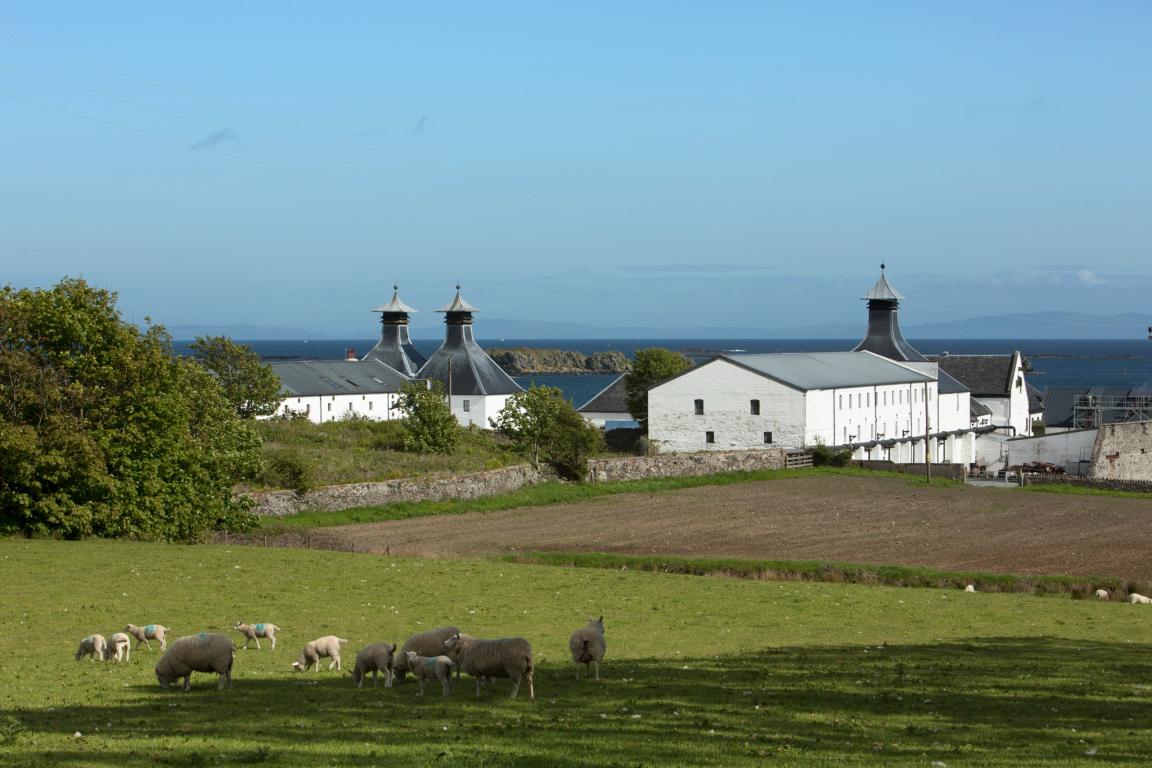 Ardbeg Distillery, Islay
Image provided by VisitScotland/Paul Tomkins
ARDBEG
Finish your whisky adventure at the beloved Ardbeg Distillery. Like its neighbours Laphraoig and Lagavulin, Ardbeg owes much of its heavy, smoky flavour to the extensive peat bogs of western Islay and the peaty water which flows from nearby lochs - in the case of Ardbeg, Loch Uigeadail. Since its first barrel in 1798 the perfection of the Ardbeg's production, from malting to maturation, has garnered it a world-class reputation and global cult following. Following your visit to the distillery, end your tasting journey at Ardbeg pier, surrounded by the sights and scents that unite each one of Islay's nine iconic distilleries.
Share this itinerary
Destinations on this Itinerary
Stories