Credit: © Louise Boulanger
A Day Full of Magic: Ghosts, Witchcraft and Legends of Fort William & Glencoe
DISCOVER MYTHS AND MAGIC IN THE LANDSCAPE
What is magic? One might mention witchcraft, pagan rituals or paranormal activity; another could simply say that magic is anything supernatural. Magic can be found in haunted houses, wooded valleys or on uninhabited islands. A day trip to Fort William and Glencoe would allow visitors to explore all kinds of magic of the Scottish Highlands.
The itinerary includes checking out a haunted lodge, admiring a waterfall with a dark legend about a witch, and visiting local folk museum. Moreover, you can have a short walk to the magical Stone of Council and make a wish. Finally, rent a small boat or canoe and explore a deserted sacred burial island – rumour has it the place is inhabited by a ghost!
On your journey, be responsible and respectful of local communities and wildlife and follow the Scottish Outdoor Access Code.
ABOUT COAST
'The Coast that Shaped the World' project worked with story gatherers from throughout the west coast and islands of Scotland to uncover stories deeply rooted in place and of significance to locals. 400 of these stories have been published on a website and app. Each story is geotagged to encourage users to discover and immerse themselves in the places where stories occurred. This itinerary has been curated by UHI Centre for History MLitt student Sofya Nikiforova with images created by COAST intern Louise Boulanger based within the project team at UHI West Highland.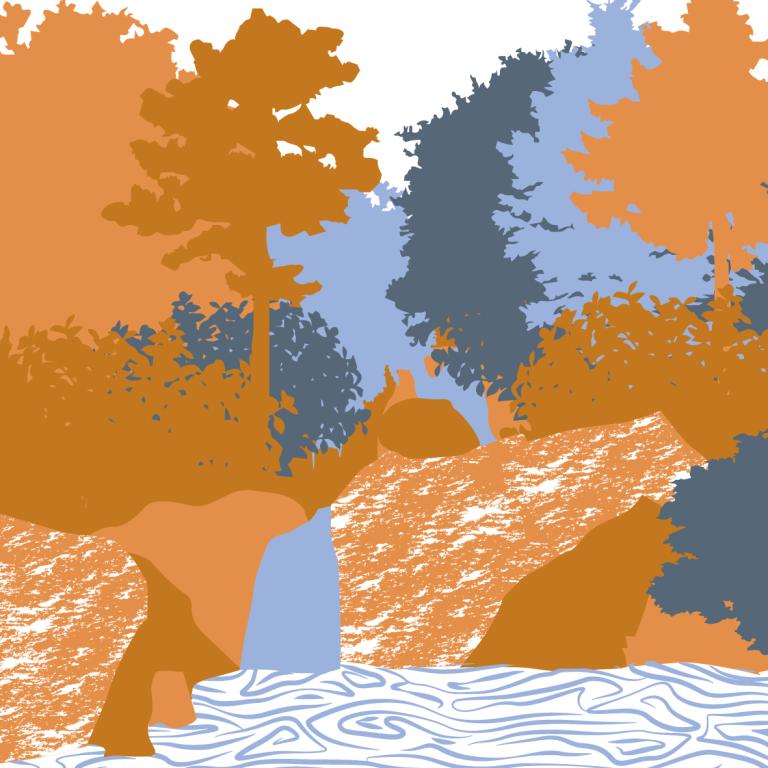 Eas Chia-aig waterfalls, Lochaber
Image provided by © Louise Boulanger
Eas Chia-aig Waterfalls – The "Witch's Cauldron"
Eas Chia-aig is a spectacular waterfall which is hidden in a beautiful wooded valley called Mile Dorcha (Dark Mile). The waterfall has a nickname of "witch's cauldron" because of a dark legend surrounding it. Back in the days of Clan Cameron's glory, bana-bhuidseach (witch woman) was frequently accused of devilry when the cattle lapsed into illness. One witch was hunted down and fell to her death into the waterfall's pool. The "witch's cauldron" is magical because of its legend and breathtaking beauty – don't be scared of bana-bhuidseach and come admire the waterfall! Read the full story here.
Clach Shomairle – The "Wishing Stone"
The legendary Clach Shomairle used to mark a site where the Camerons of Glen Nevis had the victory over an unknown enemy. Today the stone is known as the "Wishing Stone", and if you run around it anti-clockwise three times then your wish will be granted. Take a relaxing walk from the Ben Nevis Visitor Centre to Clach Shomairle, make a wish, don't forget to read the full story and believe in the Stone's magic – otherwise your wish will not be fulfilled!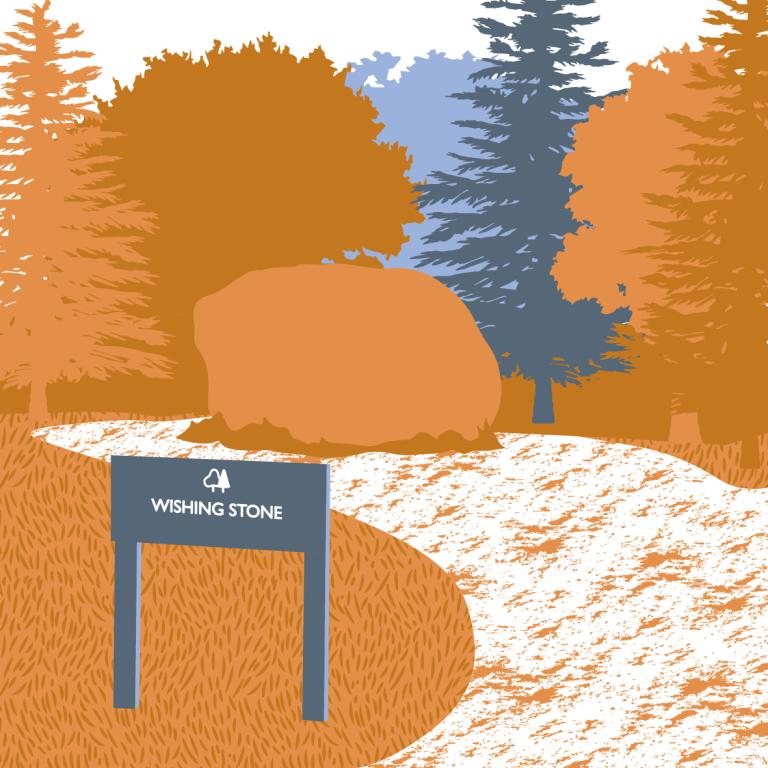 Clach Shomairle, Lochaber
Image provided by © Louise Boulanger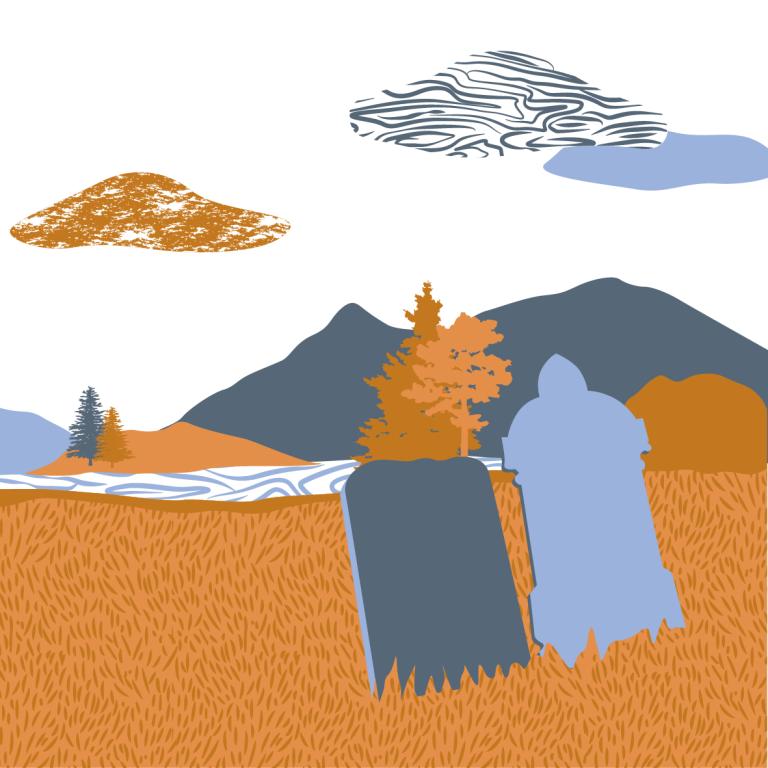 Eilean Munde and Corrag, Lochaber
Image provided by © Louise Boulanger
Eilean Munde and Corrag, the Witch of Glencoe
Corrag was a seer who is said to have foreseen the Massacre of Glencoe. The stories about Corrag are breathtaking and magical – read a granny's version of the witch's legend. Corrag should have been buried on Eilean Munde, a sacred burial island, but because of a storm she found her final resting place by the shore near Ballachulish. Take a walk along the lake, feel the magic of Glencoe's mysterious past, and if you are a true explorer – rent a small boat or canoe ashore and visit Eilean Munde– the island is exceptionally beautiful and uninhabited, although they say there are ghosts there!
The Ballachulish Goddess of the Glencoe Folk Museum
The female figure of a magical creature carved from alder is believed to be a pagan idol. She could have been a goddess of storms or fertility, although the most likely hypothesis is that the Ballachulish Goddess was a water deity. Visit the Glencoe Folk Museum to see a replica of the statue and other interesting exhibits, such as Massacre Room dedicated to the history of the event foretold by Corrag, the Witch of Glencoe.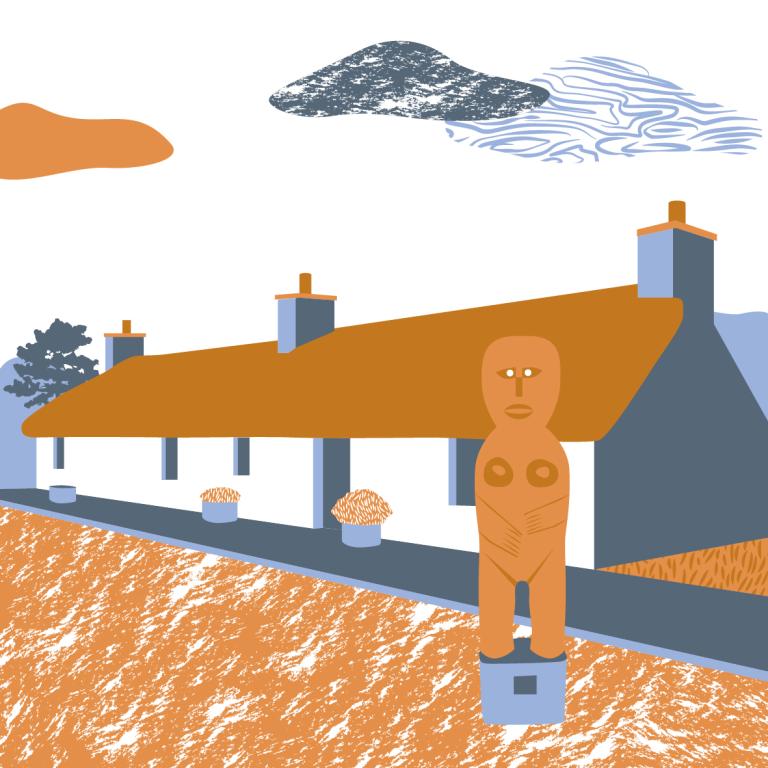 Glencoe Folk Museum, Lochaber
Image provided by © Louise Boulanger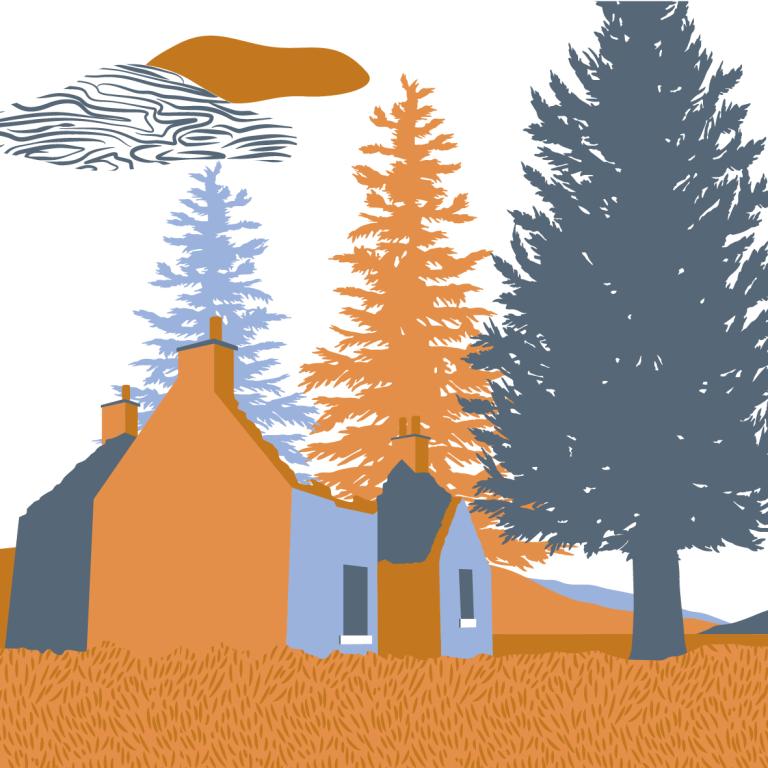 Luibeilt Lodge, Lochaber
Image provided by © Louise Boulanger
Luibeilt Lodge – A Haunted House in Ruins
The ruins of this hunting lodge still terrify tourists. Why? Listen to BBC's podcast. Two young climbers had an unsettling night there in 1973, and mystery still shrouds this place. The lodge's ruins are located in the Lochaber hills which is an amazing place for climbing or a walk. Explore the beauty of the Scottish Highlands and take a look at the Luibeilt Lodge– who knows, maybe you could feel a presence of a ghost?
Our many thanks extend to COAST for putting together this self-guided itinerary. To explore more of the fascinating stories which have shaped the coastal communities of the West Coast, please visit their website.
Keep up to date with COAST on social media:
Facebook: @coastscot | Twitter: @CoastScot | Instagram: @coastscot
To discover more information on the local area, including the sites mentioned here, make sure to plan your visit with The Outdoor Capital of the UK.

Share this itinerary
Destinations on this Itinerary
Stories