Power to the People from Great Highland Rivers
The Highlands and Islands have a long history of generating renewable energy.
One of the first known hydroelectric schemes was built on the banks of Loch Ness at the end of the 19th Century, and one of the most recent is The Hydro Ness, an innovative 92kW Archimedes screw hydroelectric scheme and interactive visitor experience on the River Ness in Inverness. In between these two developments hydro power has an interesting story to tell in the Highlands with some 54 main power stations and 78 dams having been built in the two decades between 1945 and 1965 alone!
During this era, the region witnessed large-scale engineering works to exploit the untapped hydro potential of rivers such as the Shin, the Conon, the Beauly and the Spean. Today, the huge dams that can still be seen at the likes of Laggan, Cluanie, Mullardoch and Orrin stand as testament to the skills of those that built them. Elsewhere, hydro schemes at Foyers and, more recently, at Glendoe highlight the constant innovation, and while growth may have slowed, construction continues with hundreds of smaller schemes being built to provide energy for communities across the Highlands and Islands.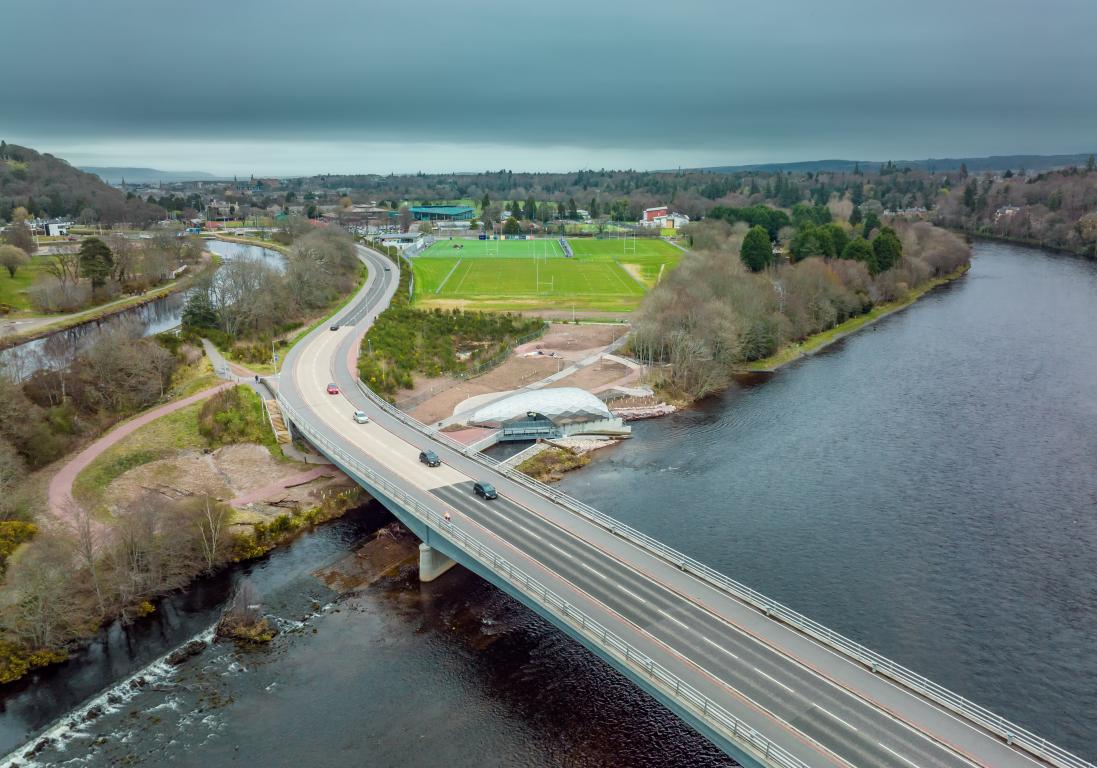 Hydro Ness from the air, Inverness
Image provided by Airborne Lens