< Back to "Black Isle"
Experience the Captivating Appeal of Ancient Places
For many with a keen interest in the past, standing stones and stone circles are among the artefacts that pique most interest.
These silent sentinels can be found right across the Highlands and Islands. Ranging in age from over 5,000 years old to maybe only 1,200 years old in the case of Pictish carved stones, these monuments to the past are most likely thought to mark ceremonial locations, burial grounds or gathering places. But one thing is certain, whether it is the ancient Standing Stones of Stenness and the nearby Ring of Brodgar, both part of Orkney's World Heritage Site, or the world famous Calanais stones on the Isle of Lewis, such sites have lost none of their appeal over millennia.
On the mainland, Kilmartin Glen in Argyll is yet another equally historic site, one of many across the region from Latheron to Islay and from Aviemore to Iona. Beyond all these Neolithic treasures, there are many Pictish standing stones too. These include the Shandwick Stone and Sueno's Stone in Forres, both now encased in glass for their protection, as well as the 1,200-year-old Conon Stone which was unearthed at an early Christian site as recently as 2019 and is now on display in Dingwall Museum.
Heart of Neolithic Orkney World Heritage Site
Some 5,000 years ago, the Orkney Isles were arguably the foremost cultural centre of what is now called the British Isles. History is written in the stones here. In 1999, this was recognised by UNESCO with the Heart of Neolithic Orkney World Heritage Site encompassing four sites of exceptional archaeological interest – Skara Brae, the Ring of Brodgar, the Standing Stones of Stenness and Maeshowe chambered tomb.
Nearby excavations at the Ness of Brodgar and Barnhouse Settlement have uncovered more of ancient life on Orkney and are also well worth a visit. These stones tell the story of ancient settlers who left their mark on these isles in monumental structures.
Plan your visit now using the World Heritage Orkney Highlights trail.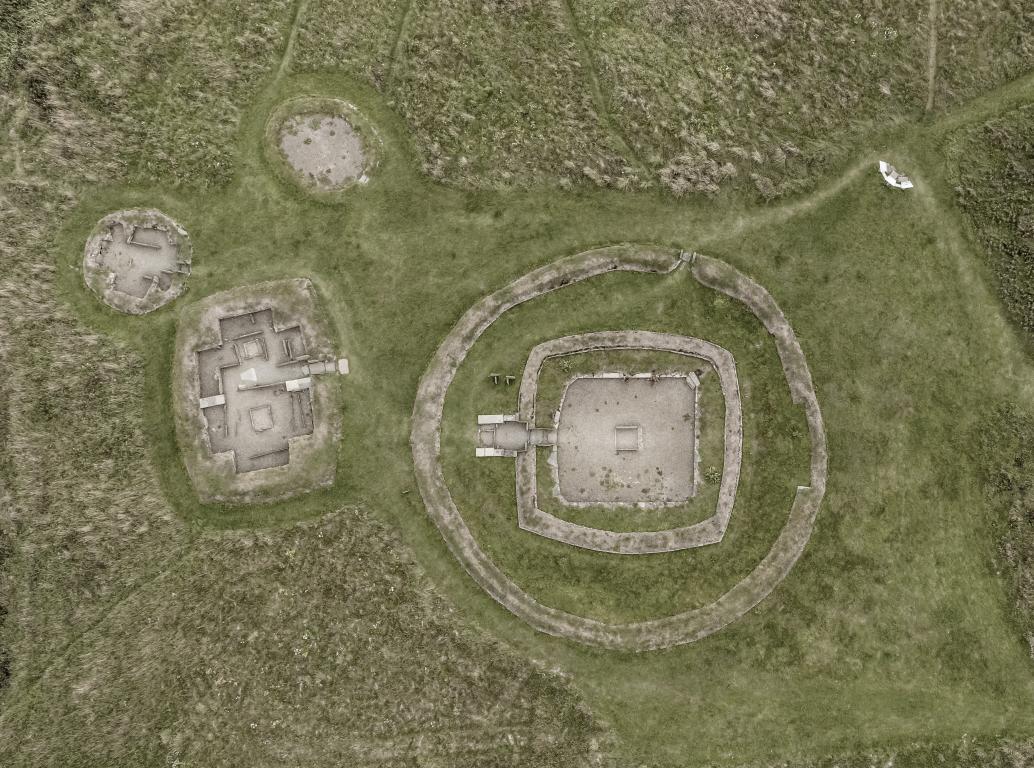 Aerial shot of the Barnhouse Settlement, Orkney
Image provided by Airborne Lens
Calanais Stones, Isle of Lewis
The Calanais Stones on the Isle of Lewis is one of the best-preserved Neolithic monuments in Scotland. Erected some 5,000 years ago, Calanais predates Stonehenge and was an important place for ritual for over 2,000 years. Although the exact use of ancient monuments is often shrouded in mystery, it is thought that the Calanais stones were used to observe the sky, much like the focus of modern Dark Skies Projects at Tomintoul and Glenlivet, and perform seasonal activities important to Neolithic society.
Today, the visitor centre has more information on the 'Story of the Stones' and a café and shop for visitors to enjoy.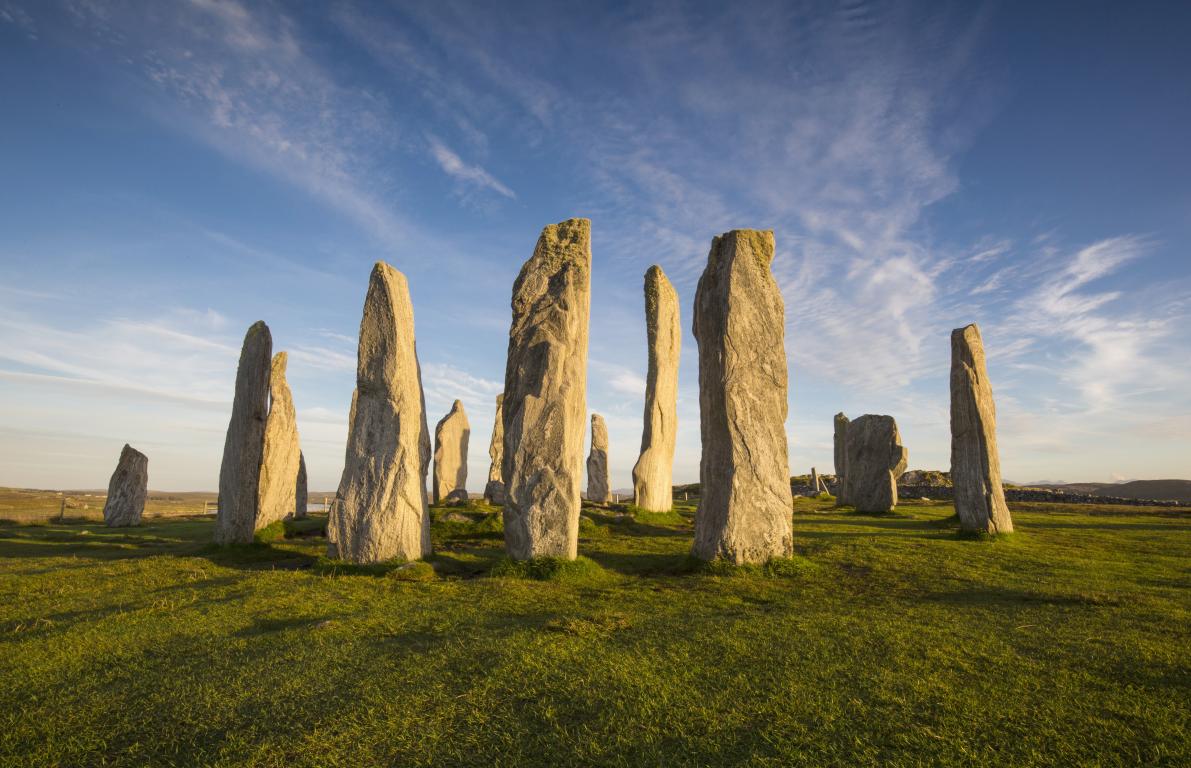 Calanais, Isle of Lewis, Outer Hebrides
Image provided by VisitScotland/ Kenny Lam
Kilmartin Glen, Argyll
Kilmartin Glen is an area of special significance spanning centuries of Scottish history with multiple sites of interest. From Bronze Age stone circle's and the Nether Largie Mid Cairn to the medieval power centre of nearby Dunadd up to the 1600's sculptured stones in Kilmartin Church and graveyard.
Temple Wood Stone Circle is an ideal spot to explore for any archaeology enthusiast as it was an important place for ritual and funerary ceremonies until about 1000 BC. 13 standing stones are still visible here amongst the rolling hills and green fields. The last remnants of people who felt a deep connection to the landscape which surrounded them.
Kilmartin Museum, due to re-open in 2023, contains collections of national significance showcasing the story of the people and the land in this beautiful part of Argyll. Outside of the museum, visitors are encouraged to follow the trail path among the stones of this ancient hub of activity.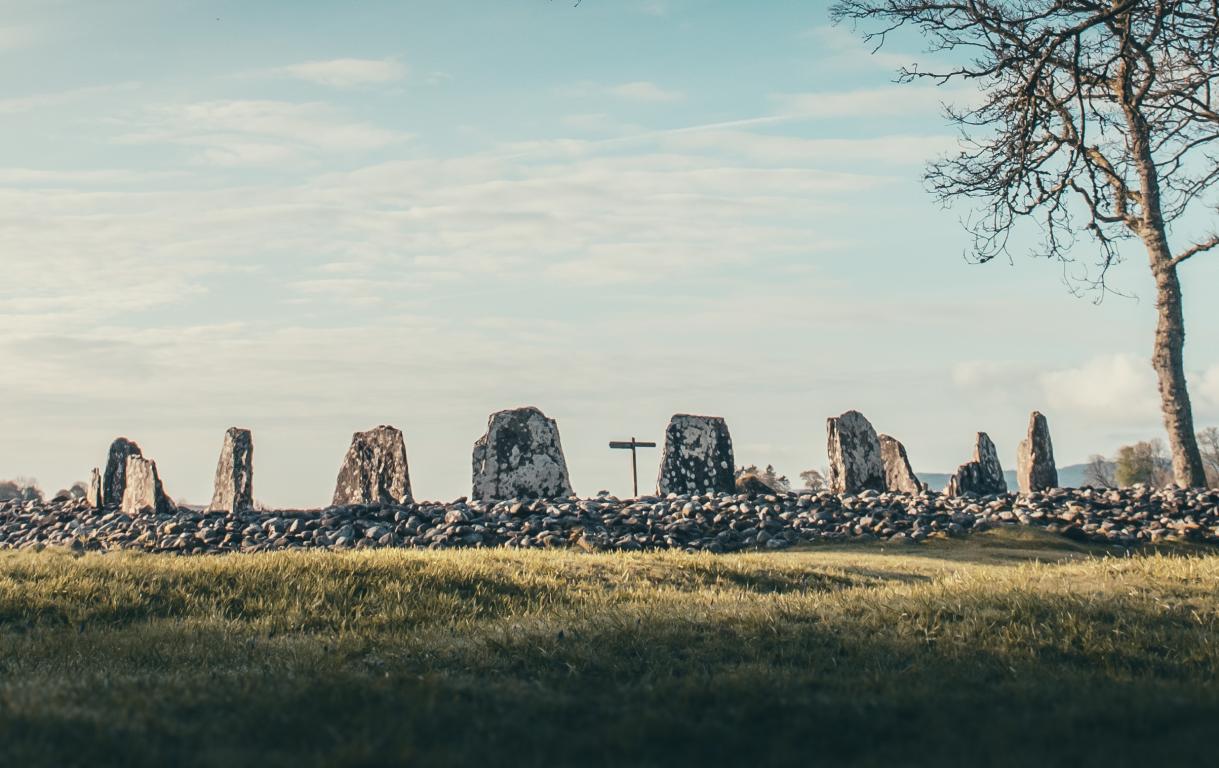 Temple Wood Stone Circle, Kilmartin Glen
Image provided by Airborne Lens
The Conon Stone, Dingwall
The Conon Stone is a remarkable Pictish relic found by chance in 2019 in Logie Wester Burial Ground, near Conon Bridge. The stone was unveiled in Dingwall Museum in 2020 and includes several examples of Pictish beasts including an animal headed warrior with a sword and shield! On the other face, an ornate Christian cross is flanked by serpents. The stone was re-used in the late 18th Century as a gravestone giving this piece of rock a remarkable history.
Currently situated in Dingwall Museum, the Conon Stone is a highlight amongst collections which hold many artefacts telling the story of local exploits in the one-time capital of Scotland.
Sueno's Stone, Moray
Now protected by a specially built glass case, Sueno's Stone in Forres, Moray is one of the tallest examples of early medieval sculpture in Scotland. At 7m tall, the giant stone was found lying flat and buried in the field before being raised to its current position.
The complex carving most probably depicts a heroic battle, possibly the Norse settlers from Orkney against the men of Moray, with each panel showing a relief of one stage of the battle from fighting to fleeing. It may be true that Sueno's Stone is the culmination of various Pictish crafters who worked on the stone over a period of time.
The result is an impressive monolith which, especially when visited at night lit up by the modern casing, offers a unique window on the history of Moray.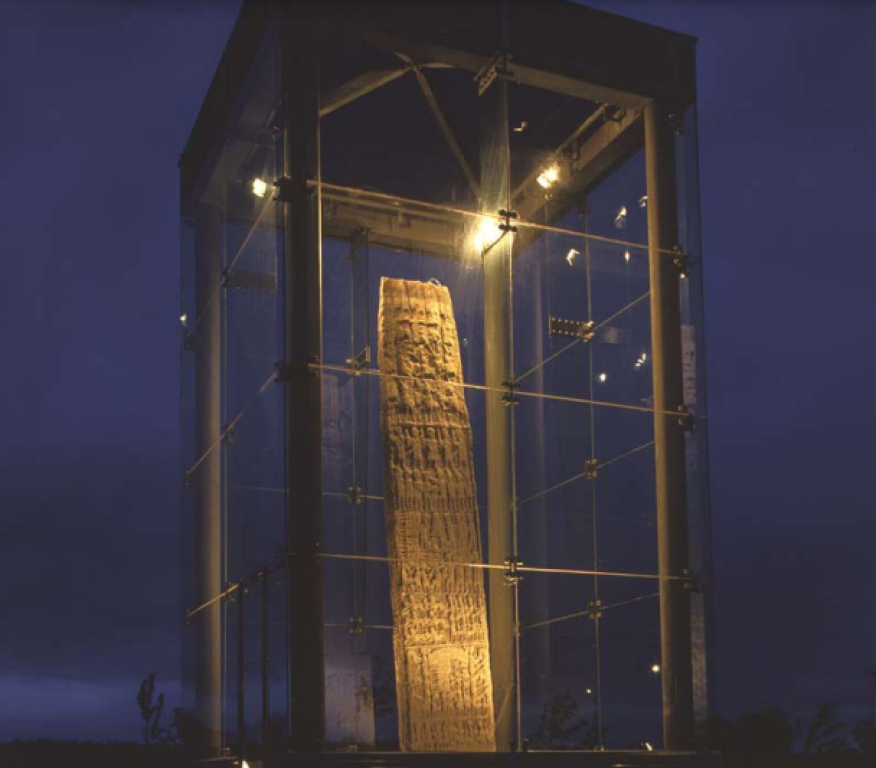 Sueno's Stone, Forres
Image provided by Historic Environment Scotland