Catching the Waves and the Wind in the Wild
The Highlands and Islands by their very nature serve up a multitude of opportunities for the best of watersports.
With almost 5,000km of coastline and countless lochs and rivers, this is a land offering abundant water-based activities that cater for all abilities, all ages, and all levels of fitness. From sea kayaking and sailing off the west coast to swimming in Highland lochans and surfing off the beaches of Caithness, this is wild water wonderland.
Across the region, experienced local guides and kit-hire businesses provide support for increasingly popular activities such as gorge walking, coasteering, canyoning and white-water rafting, while long established outdoor centres such as Loch Insh in the Cairngorms National Park offer opportunities for activities such as canoeing and stand-up boarding. No matter what choice is made, whether it is windsurfing in Tiree or leisure cruising along the Caledonian Canal, sailing off Skye or diving off Orkney, there's always an option that will make the most of the day, the weather and the water.
Loch Insh, Cairngorms
The Loch Insh Outdoor Centre sits in the foothills of the Cairngorm Mountains, at the lower end of Glen Feshie an ideal spot for adventure seekers. The centre offers a wide range of multi-sport activities on site from archery, skiing and snowboarding to sailing, windsurfing and kayaking. River trips and pedalo voyages offer gentler ways to take in the awesome scenery.
Loch Insh also offers accommodation as well as a restaurant, bar and shop on site.
Loch Insh Paddleboarding
Image provided by VisitScotland/ Jakub Iwanwicki
Tiree Watersports
Though only 12 miles long and 3 miles wide, the Isle of Tiree has it all. A ferry ride away from Oban, beautiful white beaches and crystal blue waters make this island a surfers paradise. The island is popular with both surfers and kitesurfers but can also be explored by bike and on foot to take in the local wildlife and scenic views.
Blackhouse Watersports can help you to disconnect from everyday life and experience surfing or kitesurfing in the shallow bays and open wave beaches of Tiree. Whilst Wild Diamond Watersports, also based on the island, offer a range of watersports including surfing, paddleboarding and kayaking for all the family.
Take the plunge on your next Highlands adventure!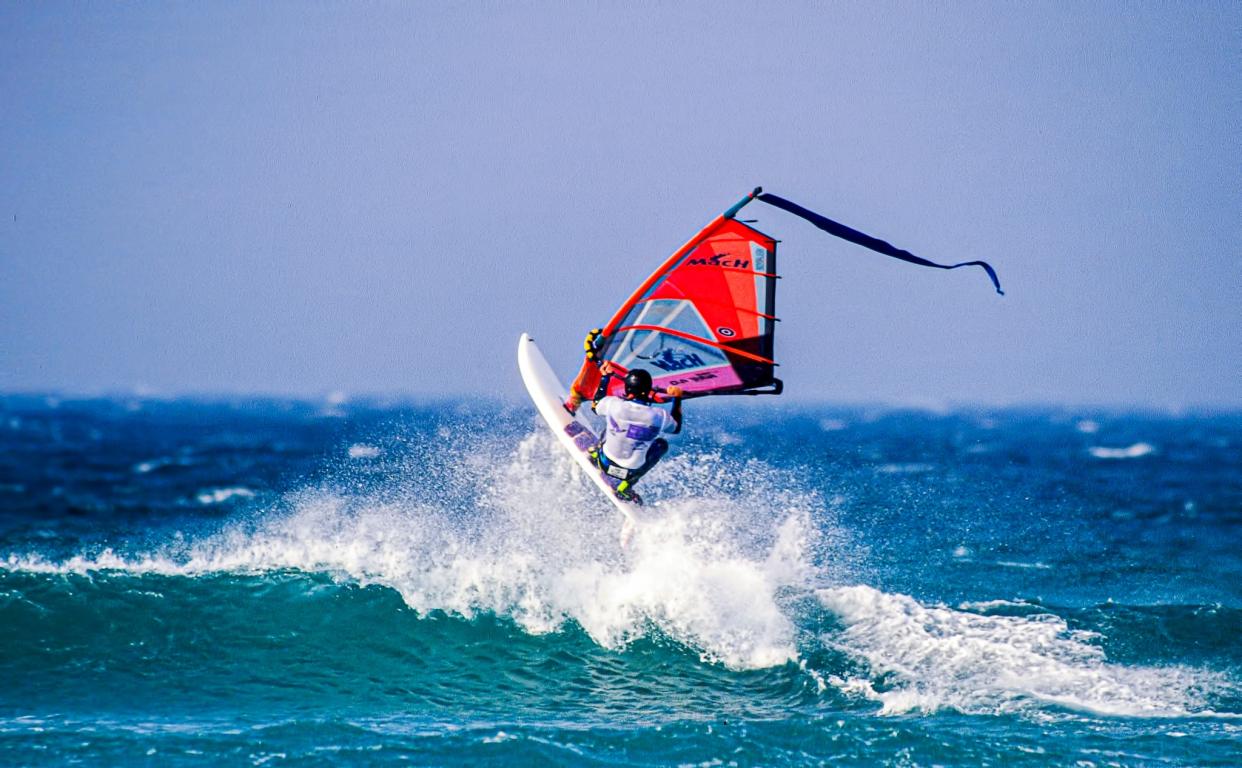 Tiree Wave Classic, Isle of Tiree
Image provided by VisitScotland/Paul Tomkins
SurfABLE, Lossiemouth
SurfABLE is Scotland's first adaptive surfing organisation. Based on the North East Coast of Scotland, SurfABLE offer inclusive surfing lessons for children and adults with disabilities proving that the thrill of chasing waves in the Highlands is an experience to be enjoyed by all. Their team of experienced instructors, coaches and volunteers will help you discover your spirit of adventure!
 Find out how to catch your wave with SurfABLE.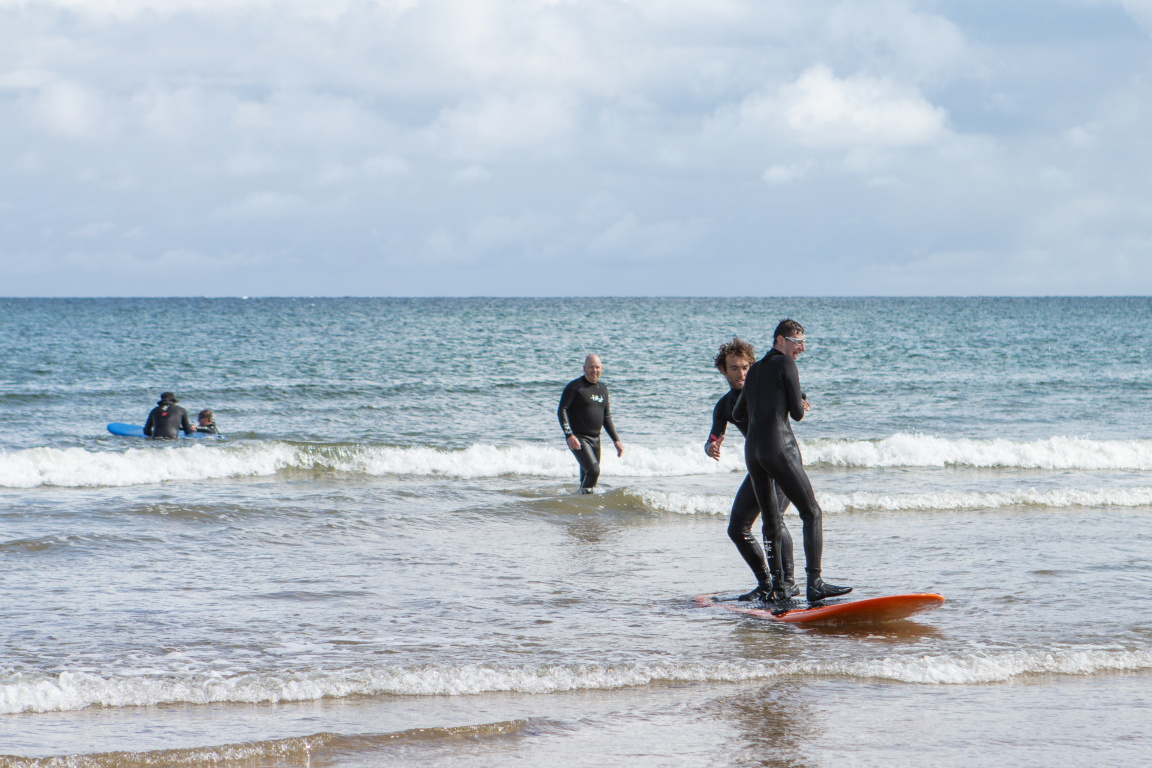 SurfABLE, Moray
Image provided by Northport Studios
Kayaking around Skye and Lochalsh
The Isle of Skye is one of the Highland's most visited areas but why not try a new perspective and experience the views kayaking around Skye and Lochalsh iconic destinations. The Skye Kayak Centre offers beginner experiences guided by a knowledgeable expert showcasing local spots on this unique tour.
With their local knowledge of Skye's incredible island history and wildlife, you'll be taken on a memorable journey with ample opportunity to enjoy island culture.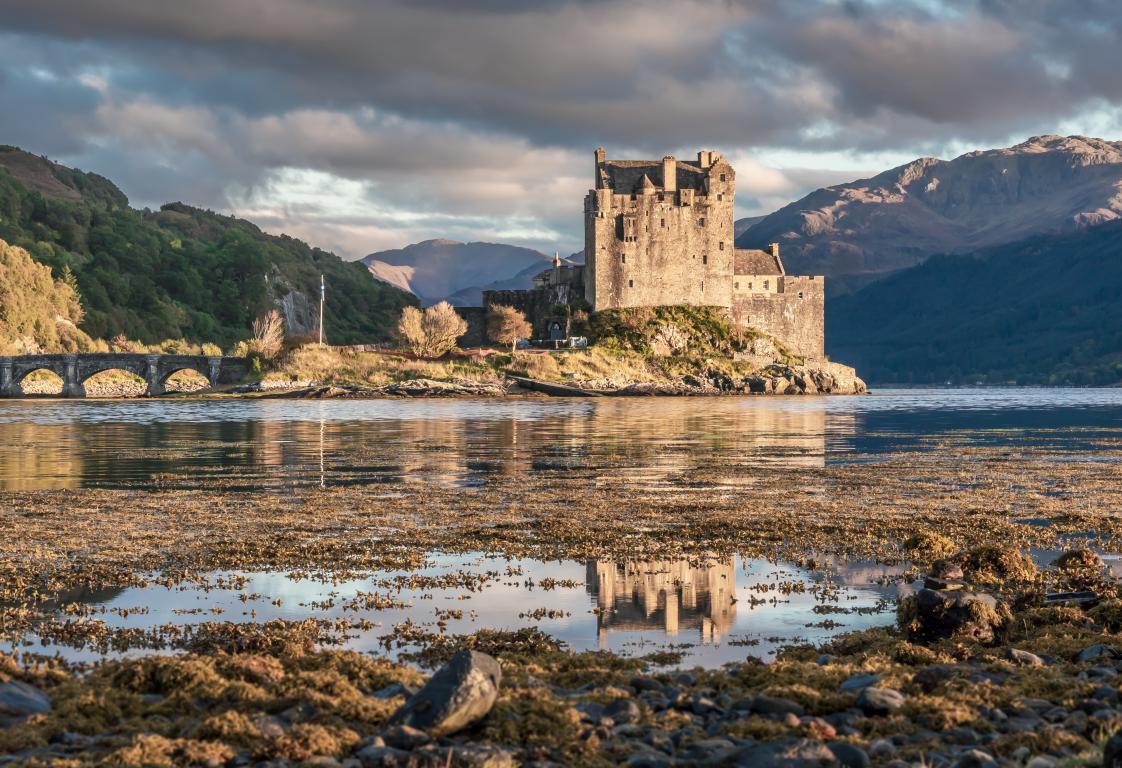 Kayak around Eilean Donan Castle and explore the waters of Skye
Image provided by Airborne Lens
Dive into Scapa Flow, Orkney
For the ultimate thrill, explore the wrecks at Scapa Flow, Orkney. With 7 remaining shipwrecks scuttled by their crew in 1919, the cold, clear waters of Orkney offer an incredible opportunity to interact with history and wildlife. It's no wonder that divers come from far and wide to experience one of the best diving locations in the world.
Snorkelling is popular at coastal locations like Yesnaby and amongst the rusting blockships left over from two world wars at the Churchill Barriers.
Click here for more information on places to dive in Orkney.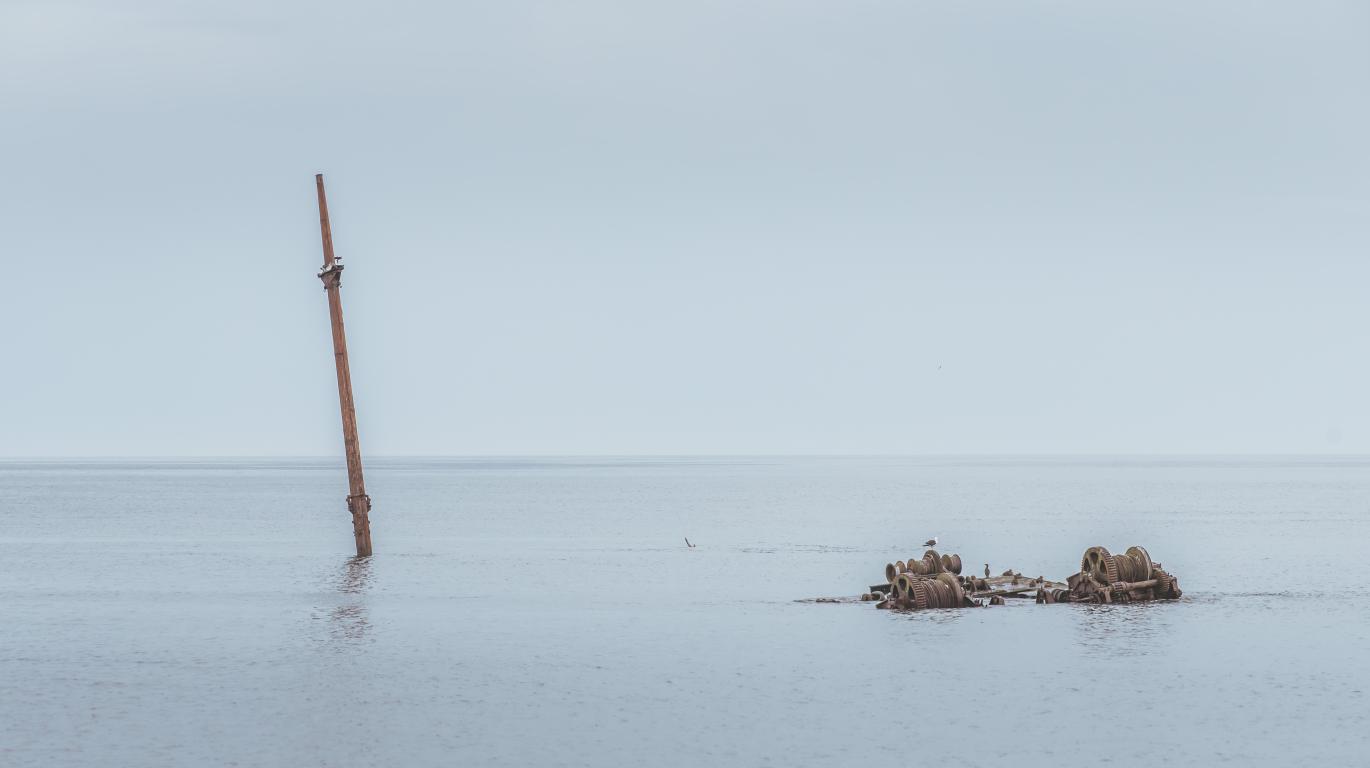 Find out what's beneath the surface at Scapa Flow, Orkney
Image provided by Airborne Lens