An Ever-Changing Tapestry of Art Galleries and Craft Events
The Highlands and Islands are home to numerous artists and independent makers who create a wide variety of original artworks and hand-crafted products.
In addition to local craft shops and galleries, there are numerous events held regularly in stunning venues all across the Highlands and Islands – in gardens and castles, and in theatres and community centres – which enable exhibitors to meet with visitors and locals and chat through the unique craftmanship that characterises their work.
From jewellers to painters, artist blacksmiths to fine weavers, and potters to photographers, there is an endless variety of fine crafts and contemporary art on display. Reflecting this tradition of creative and artistic endeavour, The Spirit of the Highlands and Islands Tapestry Project is working with hundreds of volunteers from across the region to produce an embroidered tapestry that captures the spirit of the area. From 2025, the finished artwork will be displayed in part in the newly created visitor centre at Inverness Castle, with many panels also being displayed in communities across the area.
Locations for art-savvy adventurers!
Pier Arts Centre, Stromness, Orkney
Established in 1979, The Pier Arts Centre in Stromness is home to a permanent collection, including works by eminent 20th Century artists such as Barbara Hepworth and Ben Nicholson as well as contemporary art and local artists, and also hosts year-round events and exhibitions.
After undergoing major redevelopment, the centre re-opened in 2007 on one of Stromness' historic piers. The centre also has a library, archive and museum showcasing local heritage making the Pier Arts Centre a must visit for those wanting to be immersed in Orkney's rich culture.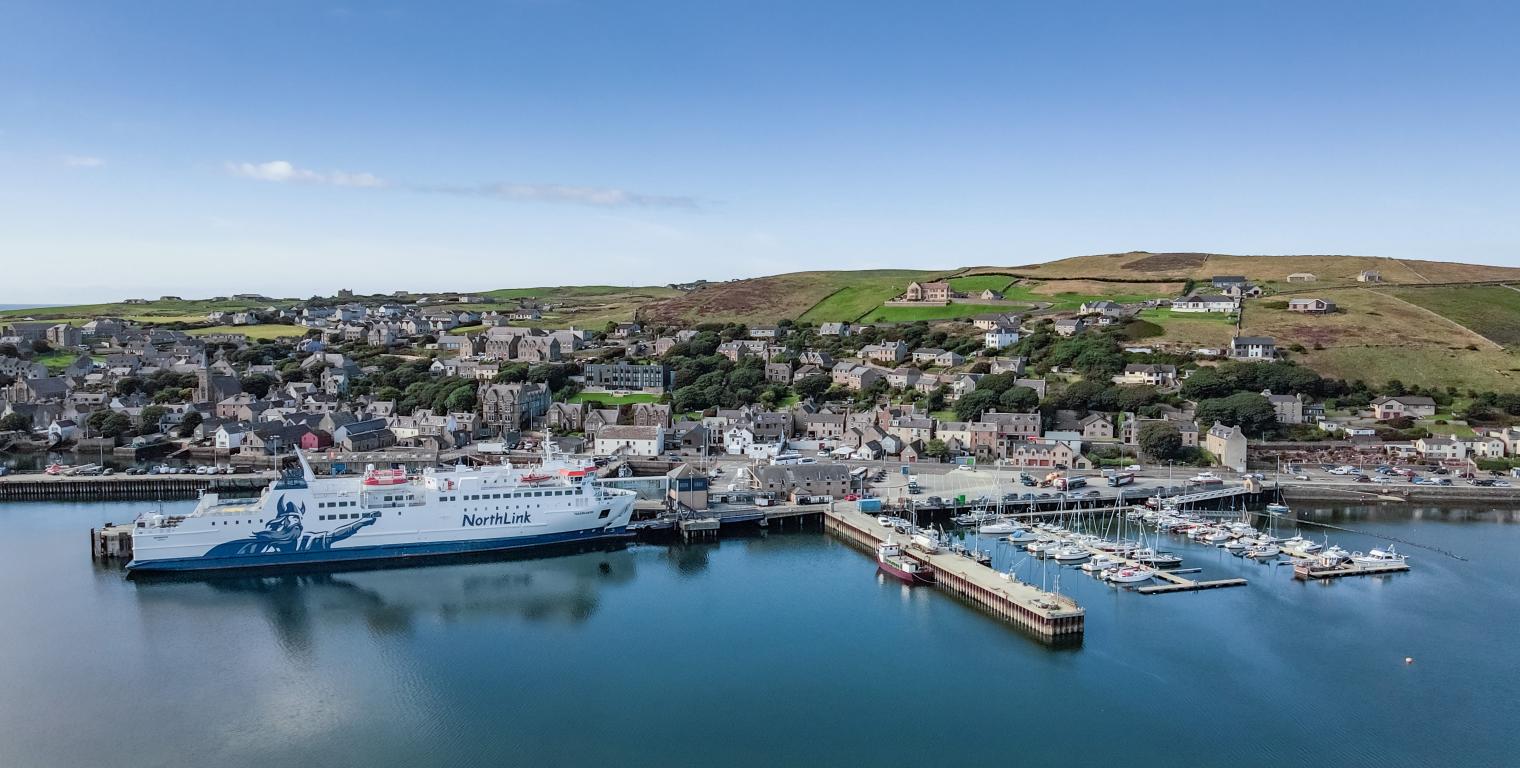 Stromness Harbour, Orkney Isles
Image provided by Airborne Lens
 Inverness Museum and Art Gallery
 Adjacent to Inverness Castle in the city centre of Inverness, is the Museum and Art Gallery. The museum and gallery have a large permanent collection which celebrates Highland life and culture, including work from local artists and crafters in the community. They also host temporary exhibitions showcasing artefacts and collections from local areas and further afield.
Visitors can enjoy browsing the collection as well as the gift shop and cafe for local produce.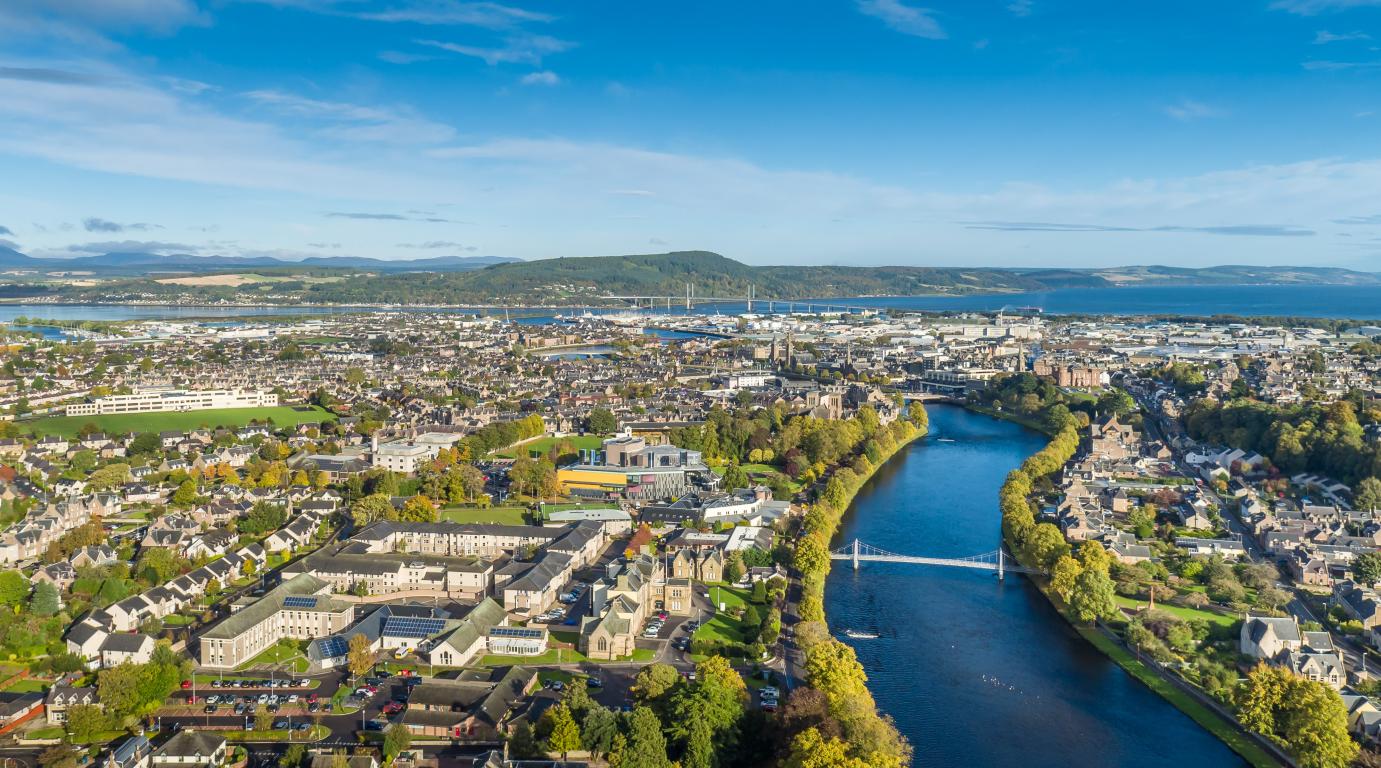 Inverness, a vibrant city full of creativity.
Image provided by Airborne Lens
An Lanntair, Stornoway, Isle of Lewis
Opened in 2005, An Lanntair's mission is "to connect and inspire people in producing extraordinary, creative programmes, uniquely rooted in the place and reflecting the Arts and ideas of our time"
A multi-arts venue and hub for creativity in the Outer Hebrides, An Lanntair boasts a contemporary arts gallery, theatre, cinema, a dance studio and concert hall with every space built to showcase the Arts in multiple forms. Rooted in 'the place', Gaelic and Hebridean creativity take centre stage at this unique venue.
Discover what's on for your next trip!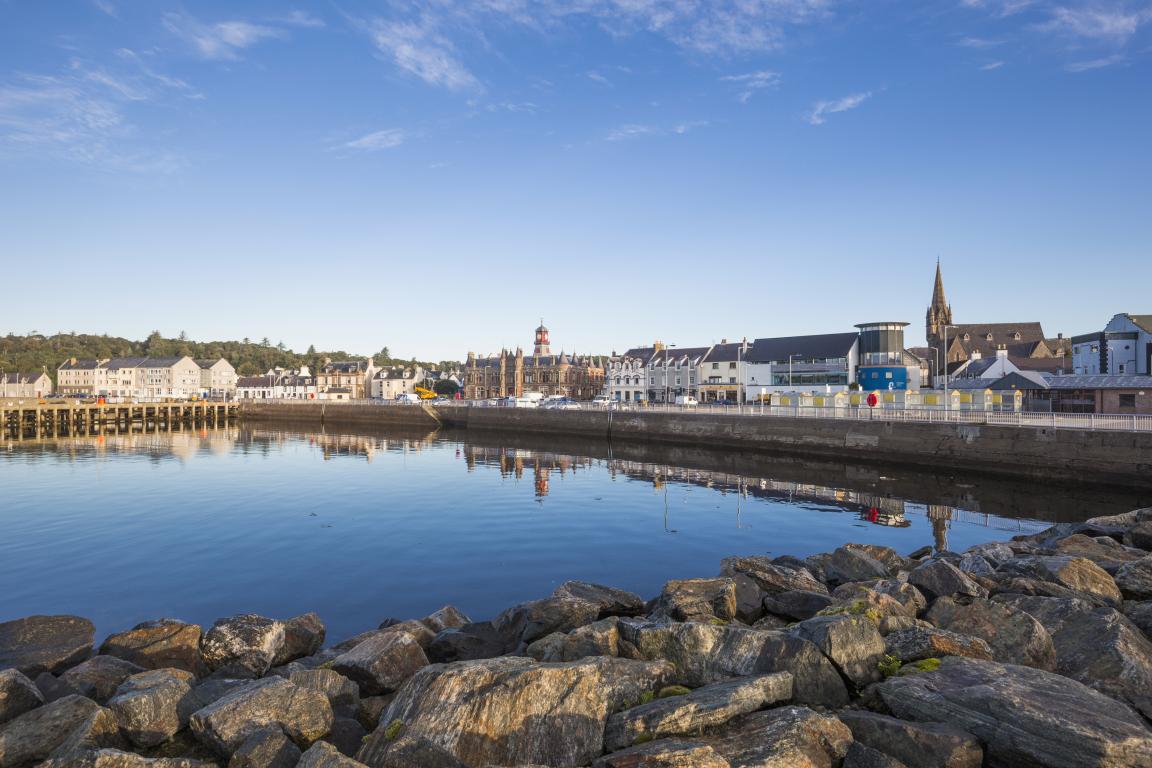 Stornoway, Isle of Lewis
Image provided by Visit Scotland/Kenny Lam