Sunset in Nairn (Credit: Nairn BID/G Mackenzie)
Sunset Over The Moray Firth
By Helen Wood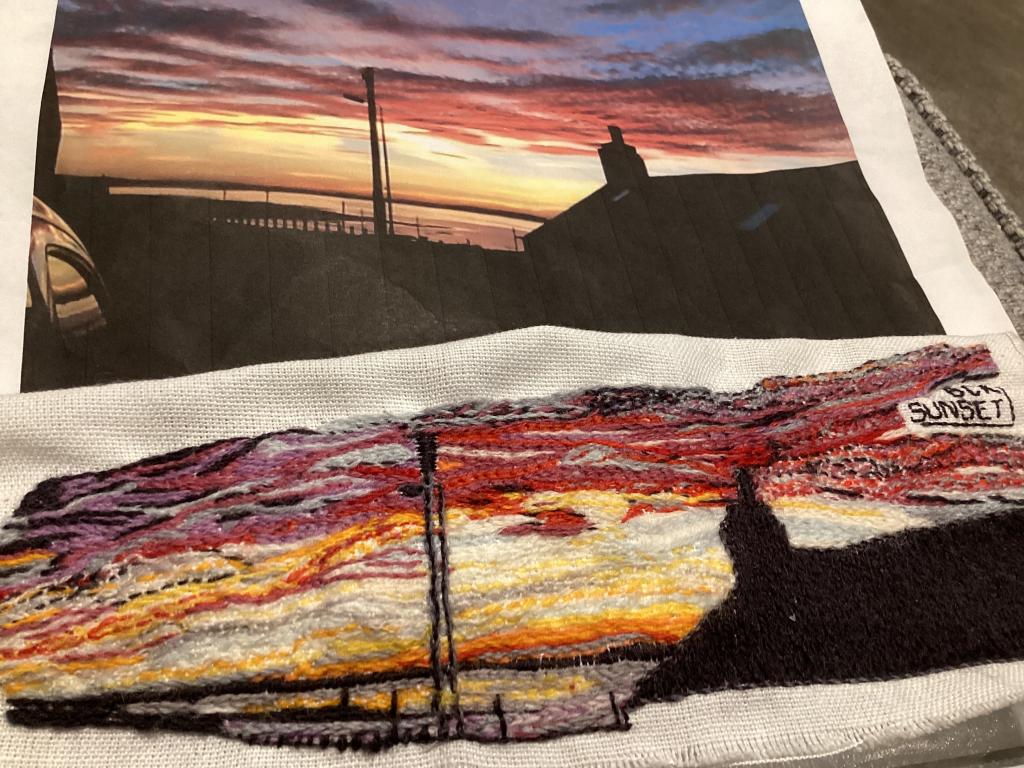 Journey Stone depicting the Sunset over the Moray Firth
Image provided by Helen Wood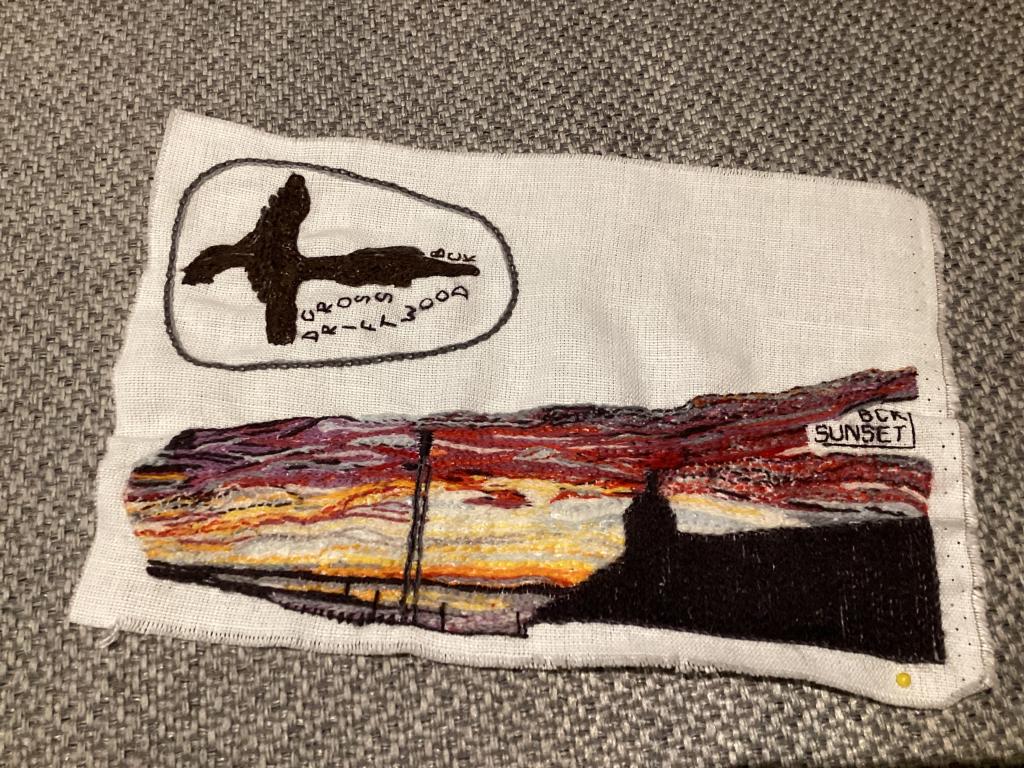 Journey Stone depicting sunset over the Moray Firth at Buckie and a curious cross-shaped piece of driftwood
Image provided by Helen Wood
This photo was taken from the gale of our home at the Yardie, the old part of Buckie. It was here where the very first wooden quay was built at the Hythe but was washed away in stormy weather. Living at the shore of Buckie provided beautiful sunsets and endless seascapes. The beach itself is a treasure trove with driftwood, shells, unusual stones and sea glass. This is where I found a unique piece of driftwood which was in the shape of a cross. This in itself has a rich story to tell.
---
Many thanks to Helen Wood for sharing with us the story behind her journey stone, created as part of the Tapestry of the Highlands and Islands.
WHAT IS A JOURNEY STONE?
Prior to the beginning of the stitching of each tapestry panel, each stitcher of the Tapestry of the Highlands and Islands was tasked with telling their interpretation of the 'Spirit of the Highlands and Islands' within a blank outline of a stone. The possibilities were truly endless - is it represented in the land? The people? A historical site? A favourite memory?
In any case, each journey stone represents the connection between of each individual stitcher, their story, and their own sense, or 'spirit', of place. Discover more of the stories behind the journey stones of the Tapestry of the Highlands and Islands here.