My Return Home
by Mhairi Jarvie
Inverness - where my Gran was born,
it's in my blood, where I feel I belong.
For years I was a mere visitor,
ever reluctant to leave,
the city was calling me,
calling me home.
The history, the culture
the language, the Gaels,
the music, song, poetry, tradition,
it moves me, it never fails.
The folklore and stories
the monster, the Brahan Seer
faeries, pixies and witches,
a mix of legend and fear.
Pictish forts on hills
standing stones galore
chambered cairns and burial sites
scatter the landscape by the score.
The majestic mountains, the forests,
the wildlife that abounds,
the freshwater lochs, the rivers
such beautiful surrounds.
The sports, the curling
the shinty of years gone by,
the clashes, the skint knees,
the rousing battle cries!
Battles, oh the many battles,
Culloden, and all the clans,
the aftermath of which
still haunts these Highland lands.
The people, the greetings,
the hellos and friendly smiles,
farmers markets and craft markets,
that have travelled over the miles.
The parks, the green spaces,
see families picnic and bond,
skate park to skating rink,
the Whin Park boating pond.
The buildings, the architecture,
centuries of beauty,
though some financed through the darkness
of despicable slavery.
The cafes, bars and restaurants
uisge beatha freely flows,
languages from many countries
mix together as the fire glows.
Shops of all varieties
High street chains to local stores,
some full of tartan and shortbread,
others full of crafted wares.
The spirits were calling out to me,
the feeling inside me was so strong,
I had to move to this place
I've always felt like I belong.
I could hear my ancestors saying
'come here a'Mhairi, come!'
So I did, and I breathed in deeply,
for I am finally home.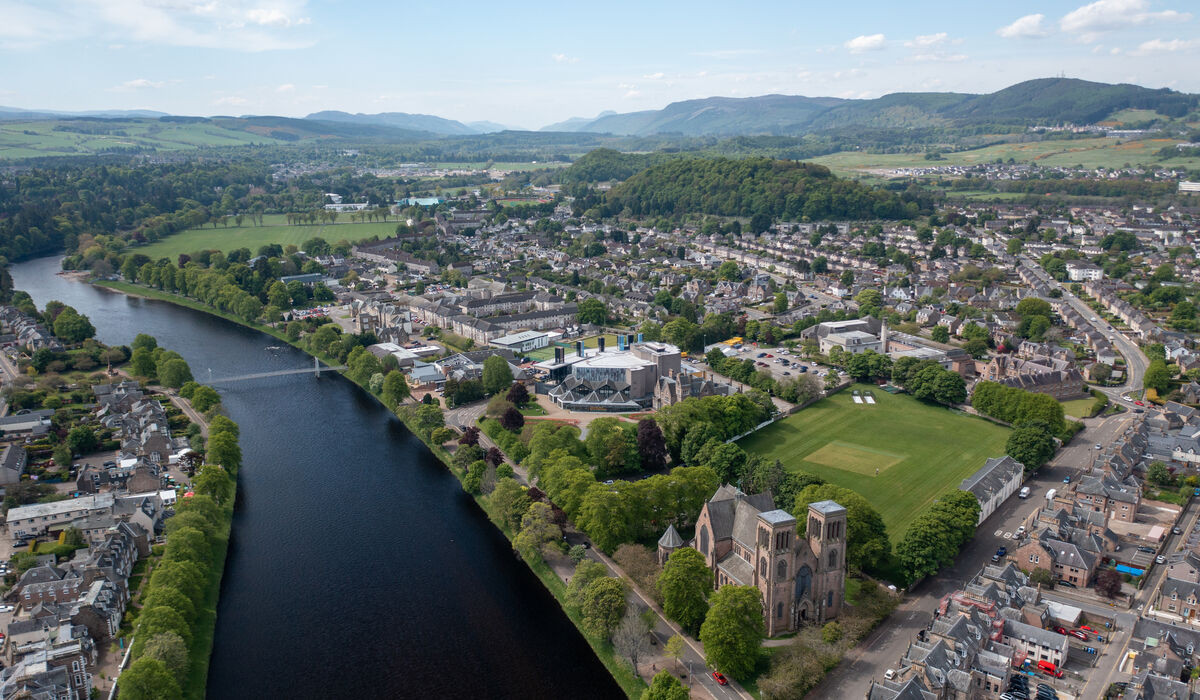 Image provided by Visit Inverness Loch Ness
The East of Inverness city, captured by a drone
---
We Want to Hear From You!
Share your stories of your favourite areas which you feel represent the Spirit of the Highlands and Islands
Stories are at the heart of what we do as a project and we are always looking to learn more about what the Highlands and Islands means to people who live, work, and visit here.
The connections between people and place are vital to the very essence of a place. We would love to know, how does the 'Spirit of the Highlands and Islands' manifest itself in your favourite place? Tell us below, we can't wait to hear from you!
Click here to share your story through our online story portal