Hunched Down in Coire Odhar
by James Gordon
Image provided by Story Submitter (Anonymous)
---
It's the exploring that is so rewarding. Enjoying the company of nature, the ever-changing scene laid out before me.
Hunched down in Coire Odhar, on the southern flank of of Loch Einich, trying to escape the relentless downpour which had suddenly swept over the walls of this huge dramatic amphitheatre in the heart of the Cairngorms, waiting hopefully, for shafts of autumn light to cast its magic over the tiered water fall at my feet, as it spilled down to the loch deep below. Wishing I had packed my storm shelter instead of a second rucksack cover! But I chuckled as water soaked through and run down my skin, because I was mixing it up with nature, exposed to its beauty and its rugged weather, in one of its great, great locations. I got no 'stunning' photographs that day, but I witnesses so much grandeur. I certainly filled my boots that day. Albeit mostly with water!
Just one of a host of great memories while exploring this great land.
Born, raised and living on the banks of the River Spey, I may be biased about our little piece of planet Earth. The rugged north of an island nation with its eccentric, fun coastline wrapping up its majestic mountains and upland lochs and lochans. So much variety packed into such a little part of the globe.
A never-ending resource for landscape photography. Endless compositions to be had, and even after all these years exploring and trekking there are still new compositions waiting to be found, right here in our own backyard. It's the exploring that is so rewarding. Enjoying the company of nature, the ever-changing scene laid out before me. The weather, and way light plays out on the landscape or perhaps the way the morning light glistens through a forest. With its long dawn shadows reaching out into the new day. This image of Loch Einich says more than words can for me. This is my way of explaining what the Highlands is about, and what it means to live and work here. This is the Highlands.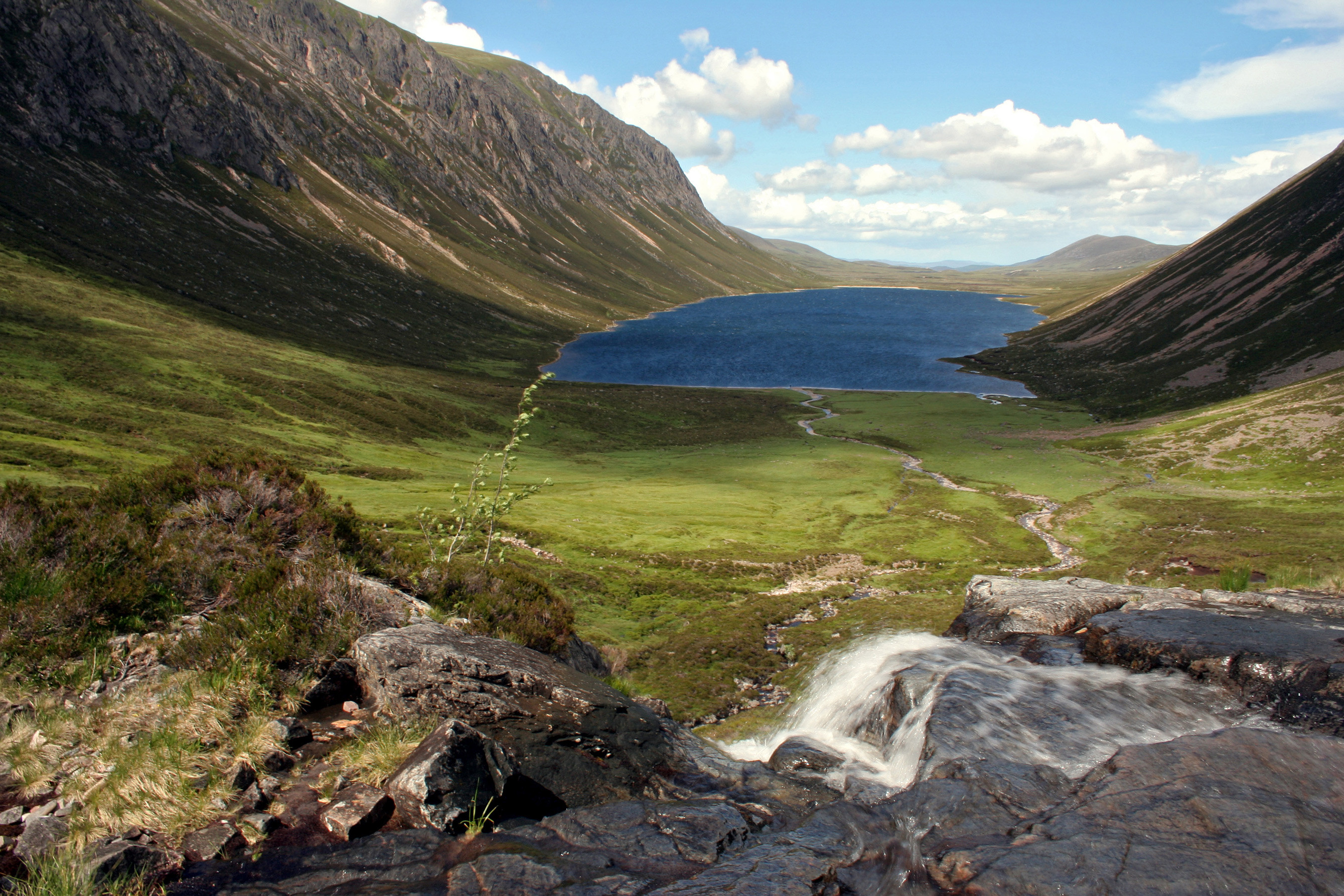 Image provided by Story Submitter (Anonymous)
Loch Einich, Cairngorms National Park
---
We Want to Hear From You!
Share your stories of your favourite landscape features in the Highlands and Islands
Stories are at the heart of what we do as a project and we are always looking to learn more about what the Highlands and Islands means to people who live, work, and visit here.
The connections between people and the landscape are timeless. Landscapes are witnesses of memories both good and bad and bear the stories, traces, and scars of historical and contemporary societies. Inspired by this story we would love to know, what are some of your favourite landscapes or land markers in the Highlands and Islands? What season do you enjoy visiting them? Also, how do you feel they represent the Spirit of the Highlands and Islands? Tell us below, we can't wait to hear from you!
Click here to share your story through our online story portal