The Hut of Shadows
By Marg Greenwood
---
Camera Obscura near Lochmaddy, North Uist
The Hut of Shadows, Both nam Faileas, is on the coast near Sponish, North Uist not far from Lochmaddy. You walk to it via a wobbly suspension bridge. Chris Drury, an English environmental artist, constructed the hut in 1997. It houses a simply-designed camera obscura which hints at the relationship between land, islands and water.
The Hut of Shadows
A small, cairn-shaped bothy
near the dazzling shores
of Lochmaddy.
Roof of turf, walls of stone.

Duck through the entrance
round the curved passage
into the dark;
blacker than black,
glasses slow to adapt.

Feel for the bench,
sit down and wait.
Trust in lens and mirror
that project onto a large stone
the blurred image of sea
flecked with tiny islands,
birds and seals
and a passing fishing boat.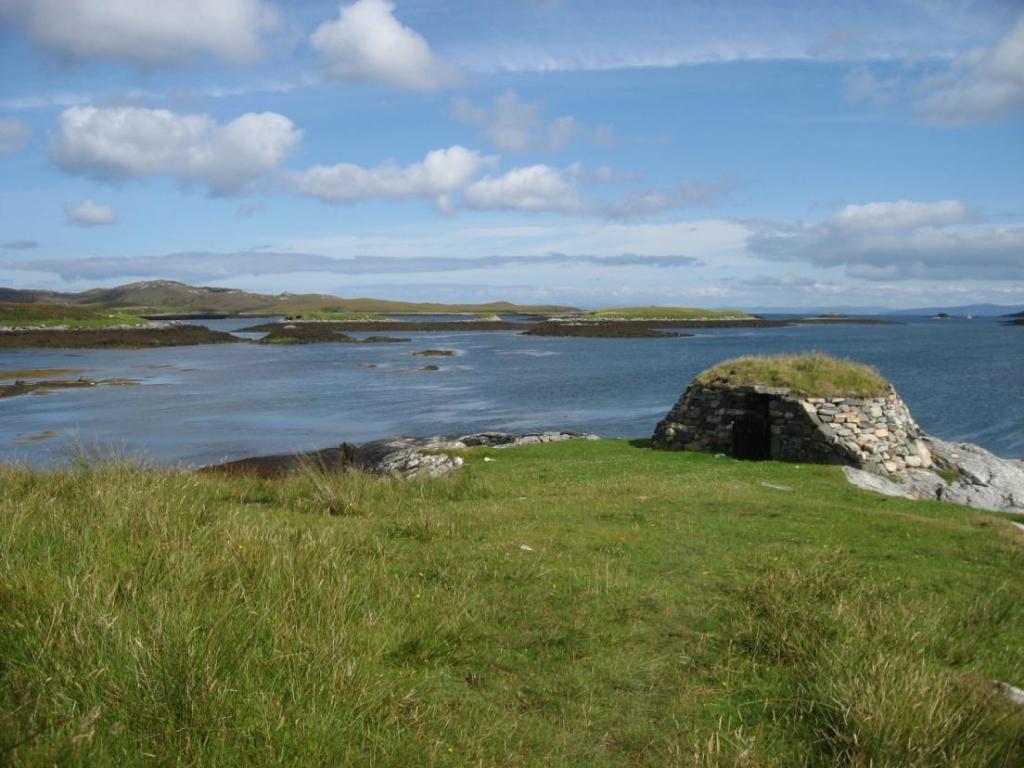 Image provided by Marg Greenwood
The Hut of Shadows, North Uist
---
Enjoyed this story and want to read more? Explore more of the beauty of the natural and cultural heritage of the islands of Scotland through the eyes of Marg Greenwood, the submitter of this story, in her fascinating new book Return to Muck.
---
We Want to Hear From You!
Share your memories of your favourite places in the Highlands and Islands
Stories are at the heart of what we do as a project and we are always looking to learn more about what the Highlands and Islands means to people who live, work, and visit here. Does the 'Spirit of the Highlands and Islands' present itself in a particular place or landscape for you? Tell us below, we would love to hear from you!
Click here to share your story through our online story portal