< Back to "Uist"
Angus MacPhee and the Land of Bent Grass
By Marg Greenwood
---
To the west of the main road just south of the causeway between South Uist and Benbecula, there's a cemetery at Ardivachar, (Aird a Mhachair). This cemetery contains the grave of Angus MacPhee.   
Born in Glasgow in 1915, Angus lived from the age of seven on a croft in Lochdar, only about a mile from where he was buried. Growing up, he learnt how to weave horse-collars, bridles, reins and halters, and make baskets with marram grass collected from the dunes. Marram grass, or 'bent grass' is the only plant which can grow in pure sand, and the Uists were referred to as 'Tir a'mhurain,' the land of the bent grass.  He also plaited ropes made of a mixture of marram and heather which he would gather from the hills on the eastern side of South Uist.
Angus joined the Lovat Scouts just before the Second World War and in 1940 the Scouts were stationed in the Faroes. Here Angus suffered a breakdown which he never recovered from. He subsequently spent fifty years, hardly ever speaking, in a mental hospital near Inverness. There he found consolation in being able to weave objects of all kinds, including clothes, with natural materials, such as sheep's wool and beech leaves, with no thought of keeping them as mementos or works of art.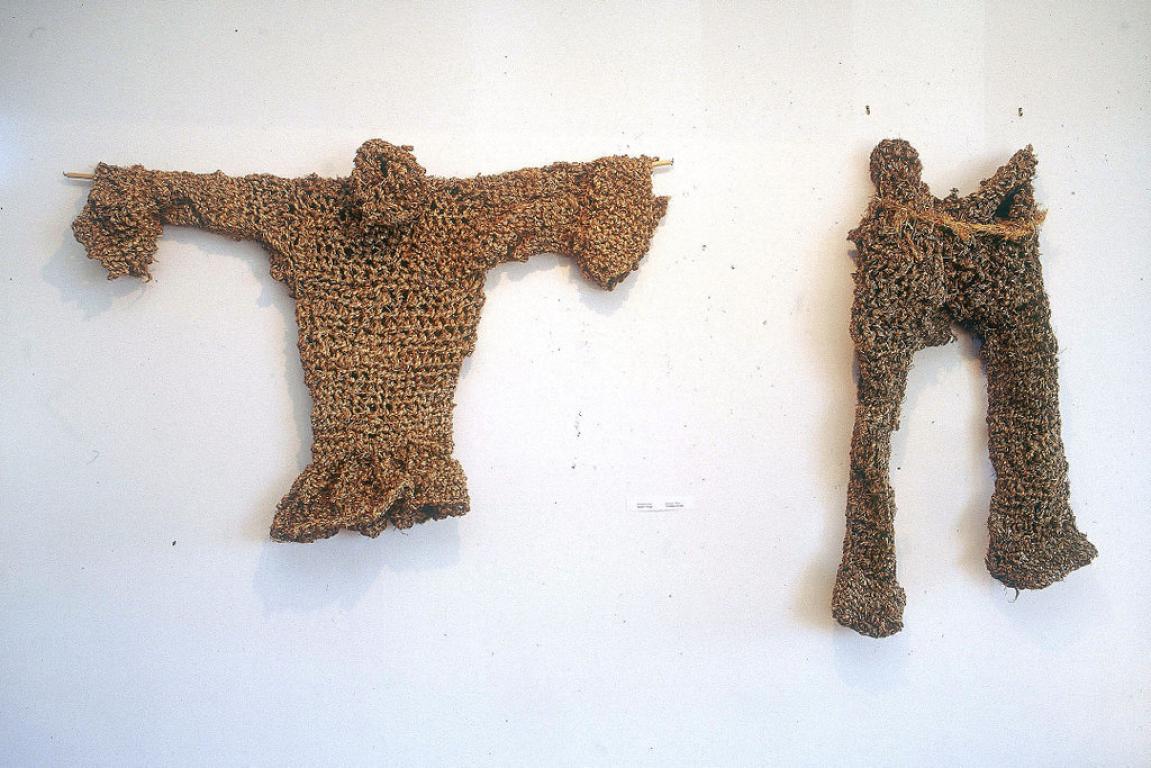 Image provided by Am Baile/ Taigh Chearsabhagh Trust
Garments made of woven grass, weaved by Angus MacPhee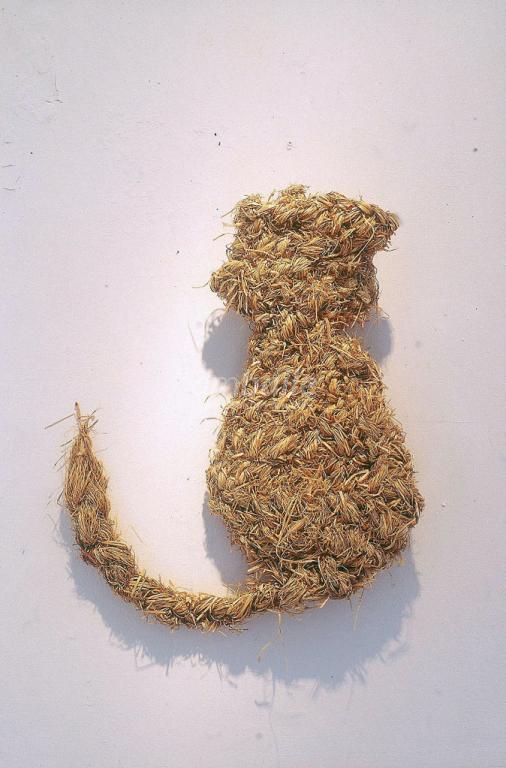 Image provided by Am Baile/ Taigh Chearsabhagh Trust
Cat made of woven grass, weaved by Angus MacPhee
Luckily his skills were discovered by an art therapist, and a few of his wonderful creations have been preserved. These include a jacket, trousers, pony nosebags and a pair of boots, which were displayed at the Arts Festival in Pittenweem, Fife, in 2015. A few of his other creations are in the Kildonan museum in South Uist. Angus died in 1997 and is buried behind the low stone walls of Ardivachar cemetery. It seems fitting that his final resting place is surrounded by acres of machair and marram.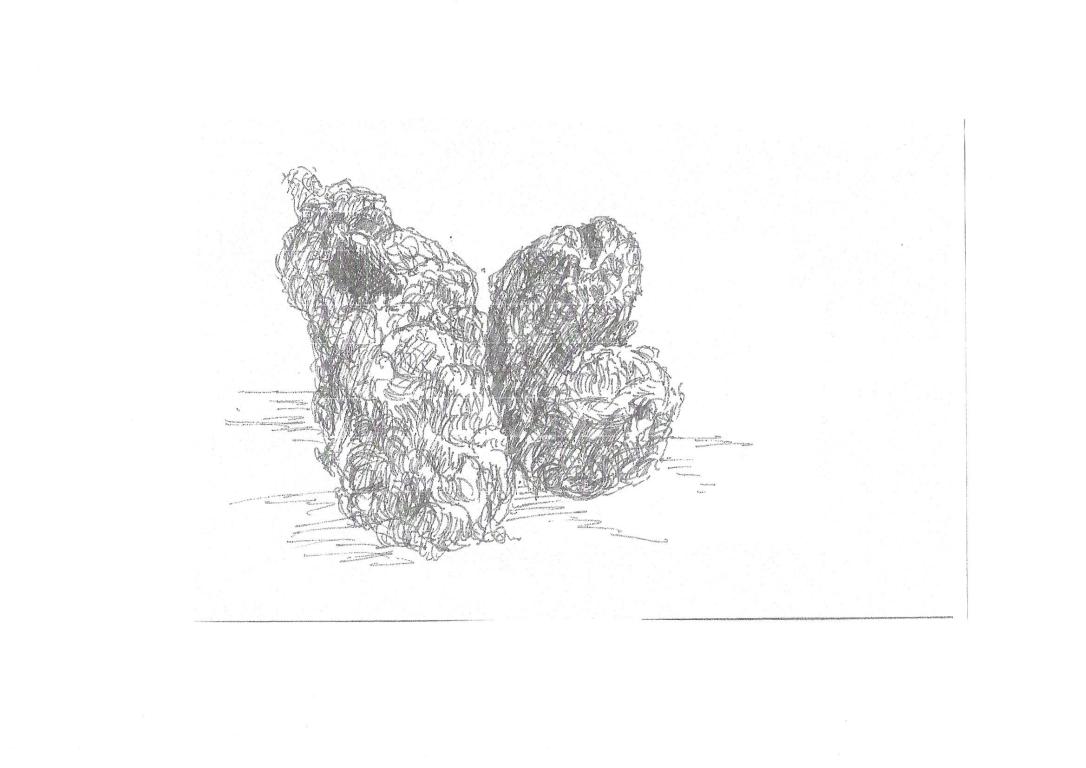 Image provided by Marg Greenwood
Drawing (JEH) from photo of Angus MacPhee's 'boots' - an exhibit in Pittenweem, Fife in 2015
---
Enjoyed this story and want to read more? Explore more of the beauty of the natural and cultural heritage of the islands of Scotland through the eyes of Marg Greenwood, the submitter of this story, in her fascinating new book Return to Muck.
---
We Want to Hear From You!
Share your stories of figures from the Highlands and Islands
Stories are at the heart of what we do as a project and we are always looking to learn more about what the Highlands and Islands means to people who live, work, and visit here. We would love to know, do you have a story of a favourite figure, historical or contemporary, who you feel represents the 'Spirit of the Highlands and Islands'? Tell us below, we can't wait to hear from you!
Click here to share your story through our online story portal