Wellness and Community at the Heart of Sutherland
Wellbeing, whether its physical, mental or emotional, is essential to our overall health and happiness. Now more than ever, it is incredibly important to look after ourselves and practice self-care to boost our wellbeing, lower our risk of illness and de-stress from the chaos of everyday life. From re-connecting with nature to trying new things, finding positive community experiences can be a foundation for improving your health and wellness. In this week's Spotlight, we're joined by Rachel Paterson from Venture North to explore the importance of wellbeing experiences and just some of the community-led activities available in central Sutherland.
Take a step away from the busy coastal bustle of the North Coast 500 and you will discover a quiet haven of wildlife, wellness opportunities and welcoming communities in the heart of Sutherland.
As the first light begins to dance on Loch Migdale near Bonar Bridge and the osprey dives for breakfast, you might see a group of intrepid paddleboarders making their way out onto this Highland loch to enjoy each other's company and the beauty of the natural environment around them.
Community groups like Sutherland Girls on Boards are providing new ways for locals to build relationships with each other and the Highland landscape around them. Fostering a sense of connection between people and place as well as encouraging confidence building and mental wellbeing.
Loch Migdale, Sutherland (Credit: Venture North/DP Digital)
Sutherland Girls on Boards at Loch Migdale, Sutherland (Credit: Cameron Mackay Productions via Venture North)
Sutherland Girls on Boards at Loch Migdale, Sutherland (Credit: Cameron Mackay Productions via Venture North)
Whether paddleboarding, walking, cycling, canoeing, wild swimming, wildlife-watching, star-gazing, chasing the northern lights or just stopping to breathe and take it all in, central Sutherland is filled with wellness activities and experiences that open up the natural heritage and history of the North Highlands.
Local guides like Go Wild Highlands, canoe guides based in the crossroads of the north, Lairg, bridge the gap between visitor and local by immersing them in stunning natural surroundings whilst connecting them with the communities who live there.
As well as the chance to spot white-tailed eagles, otters and seals there are opportunities to hear stories of the area, discover hidden gems, enjoy local top tips and get great advice all from someone who lives here and is passionate about sharing their love of the North Highlands.
Places that are good to live, work and experience the beauty of the Highlands are places that are wonderful to visit, and this is true of the heart of Sutherland.
Just up the road a drizzle of rain is starting to drift down at the Rosehall Forest Walks but the family who have stopped for lunch are cosy and dry in the woodland cabin. As they watch a red squirrel darting among the trees they enjoy identifying the natural foliage around them. These walking trails totalling over 20km are maintained voluntarily by the Rosehall and District Action Group.
Autumn colours have emerged at the Falls of Shin and, though the spring salmon are no longer leaping, the roaring falls and river carry golden leaves to gather in picturesque swirls of colour against deep black pools, enjoyed by the many visitors taking photos to remember this moment. The public parking, electric charge points, motor home overnight parking and waste disposal at the Falls of Shin have been developed by the Kyle of Sutherland Development Trust.
Cassley Falls, Sutherland (Credit: Susan Barrie, A Highland Blend via Venture North)
Cassley Falls, Sutherland (Credit: Susan Barrie, a Highland Blend via Venture North)
Falls of Shin, Sutherland (Credit: Susan Barrie, a Highland Blend via Venture North)
Evening falls in Rogart but at the newly refurbished Rogart Mart the night is just getting started with the sound of laughter and tuning instruments against a backdrop of hooting owls and swooping bats. Throughout the night ceilidh-goers will pop outside to cool down and look out at the stars, hoping to catch a glimpse of the ever-elusive Northern Lights. The Rogart Mart is managed entirely voluntarily by the Rogart Development Trust.
People have lived in central Sutherland for thousands of years, leaving echoes of their stories in historical sites, folklore and traditions that are woven into this area. But as well as the stories of the past there are vibrant new stories developing in our Highland communities and landscapes, and being shared with those who stop and visit them.
The benefits of wellness experiences for our mental, physical and emotional wellbeing are no secret, and through projects being maintained and delivered by communities in central Sutherland there are opportunities for local and visitor alike to enjoy this incredible area.
Next time you travel north, venture off the North Coast 500 to stay a while in the heart of Sutherland and experience it for yourself.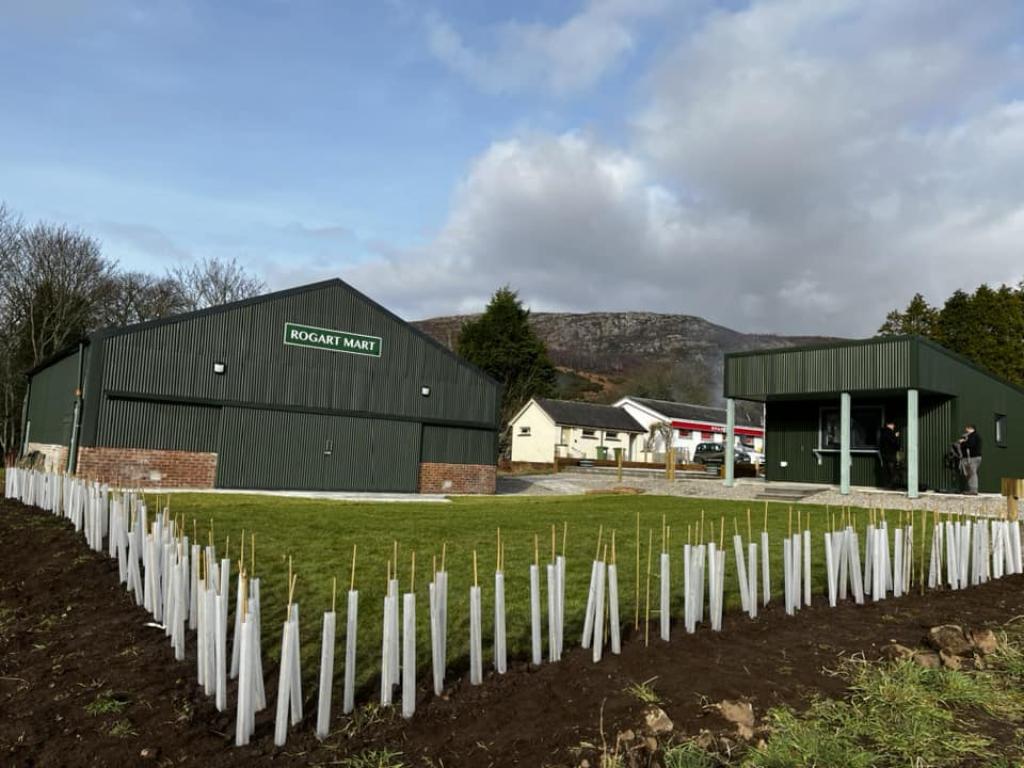 Rogart Mart, Sutherland
Image provided by Rogart Development Trust via Venture North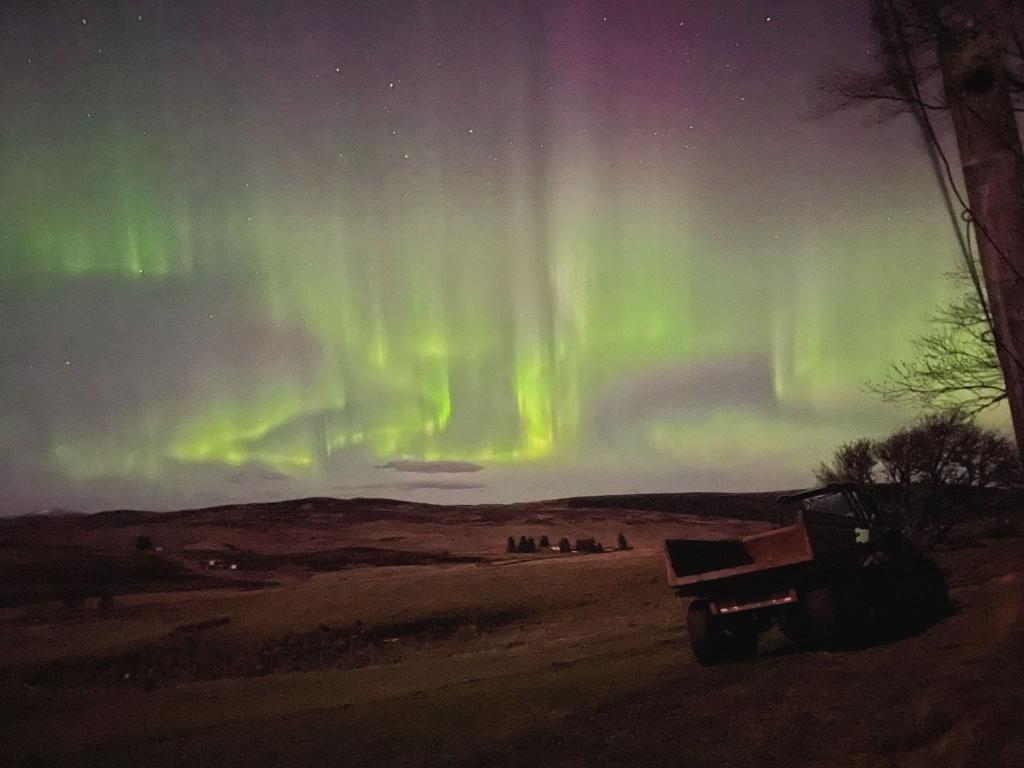 The Northern Lights at Rogart, Sutherland
Image provided by Niamh Ross Photography via Venture North
Rachel Paterson - Venture North
Many thanks to Rachel Paterson and Venture North from everyone on the Spirit of the Highlands and Islands for sharing this wonderful blog which highlights the importance, and abundance of opportunities, delivered by local communities in central in Sutherland, to boost mental, physical and emotional wellbeing.
Venture North is the destination management organisation for Caithness and Sutherland. We play a lead role in supporting, promoting and developing responsible and sustainable tourism in partnership with local communities, businesses, regional and national stakeholders.
Rachel Paterson is Venture North's Tourism Development Coordinator. Contact her at info@venture-north.co.uk
Do you have any stories related to wellbeing in the Highlands and Islands? Why not share it with us on our Story Portal! To submit your story, click here.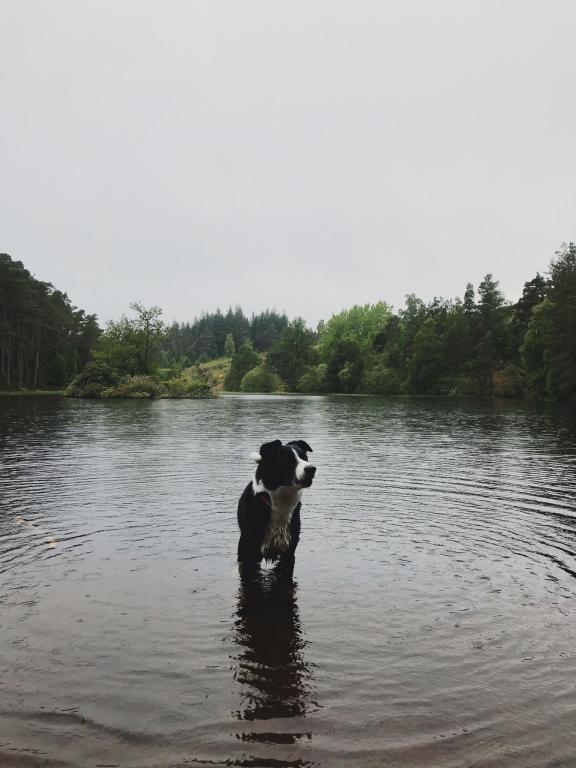 Culrain, Sutherland
Image provided by Niamh Ross Photography via Venture North
FOLLOW VENTURE NORTH
DISCOVER MORE STORIES FROM SUTHERLAND