SEUMASACH (Jacobite)
For me, Spirit of the Highlands is an opportunity to celebrate and share our collected past while building a contemporary network of knowledge in craft
The project, SEUMASACH (Jacobite) has been created in response to the original 1815 window frames of the Glenfinnan monument, built to commemorate the rise and fall of the Jacobite rebellion. I worked at the monument last summer, living on Loch Shiel where the Jacobite clans met at the waterside to prepare for battle. The National Trust of Scotland kindly donated two of their unused frames to fuel my creative ambition. My contemporary stain glass design hopes to capture the spirit of this monument and its epic historic value to our collective story.
The window is attached with an additional timber backing frame with led strip sections, pinned lightly to the original frame to reduce fabric damage. After consideration of its restoration, I decided to leave the frame in its rugged aged state to present its timescale, in contrast with its contemporary glass insert, and underline the sense of the eternalism of the Scottish Spirit.
The scene captures the tower in front of its Highland mountain-scape, Bonnie Prince Charlies stone silhouette, a bed of flora and fauna (Ferns, Bluebells, Foxgloves, Cranesbills, Rhododendrons, Orchids) along with the famed Jacobite steam train crossing the viaduct.
SEUMASACH (Jacobite)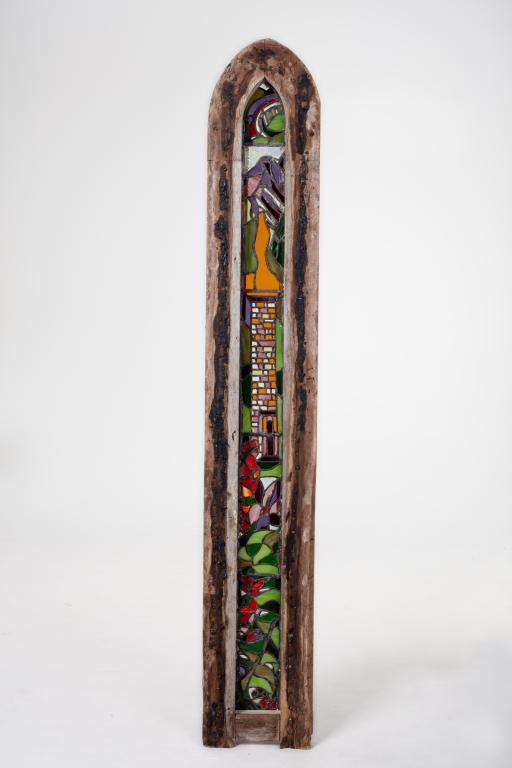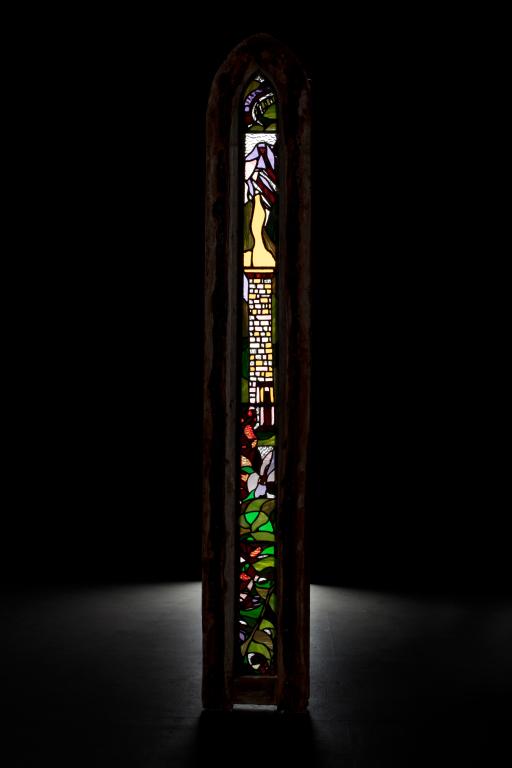 Credit: Paul Campbell/Northport
Credit: Paul Campbell/Northport
For me, Spirit of the Highlands is an opportunity to celebrate and share our collected past while building a contemporary network of knowledge in craft. Realising the Highland spirit links to my practice as an Architecture student and my subsequent interests in object design and restoration. Keeping our practices and past tales relevant and exciting is a core part of Scottish culture and tradition; I have been very lucky to be part of a continued narrative through SPIRIT.
I am passionate that by transferring our stories rooted in cultural heritage into built objects, we create a catalyst for knowledge growth. Transfer from historic crafts and cultural legends into physical impressions present in our spaces is a vital part retaining the Highland Spirit.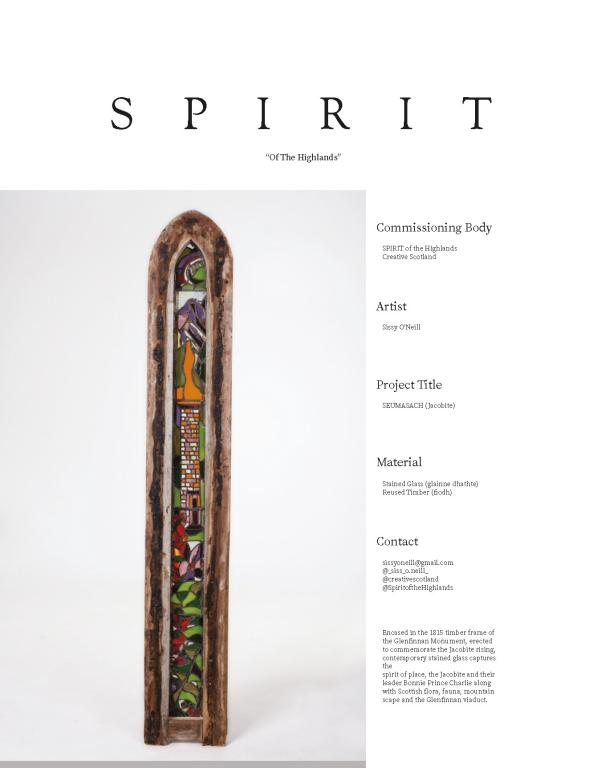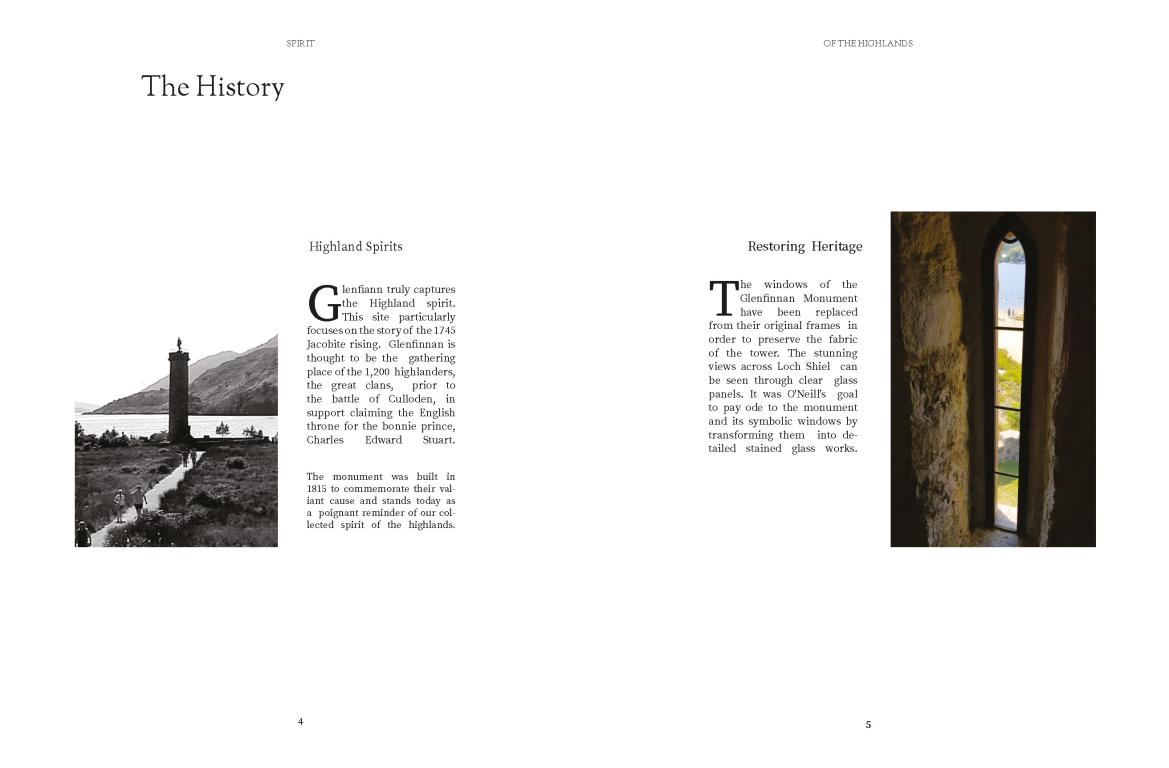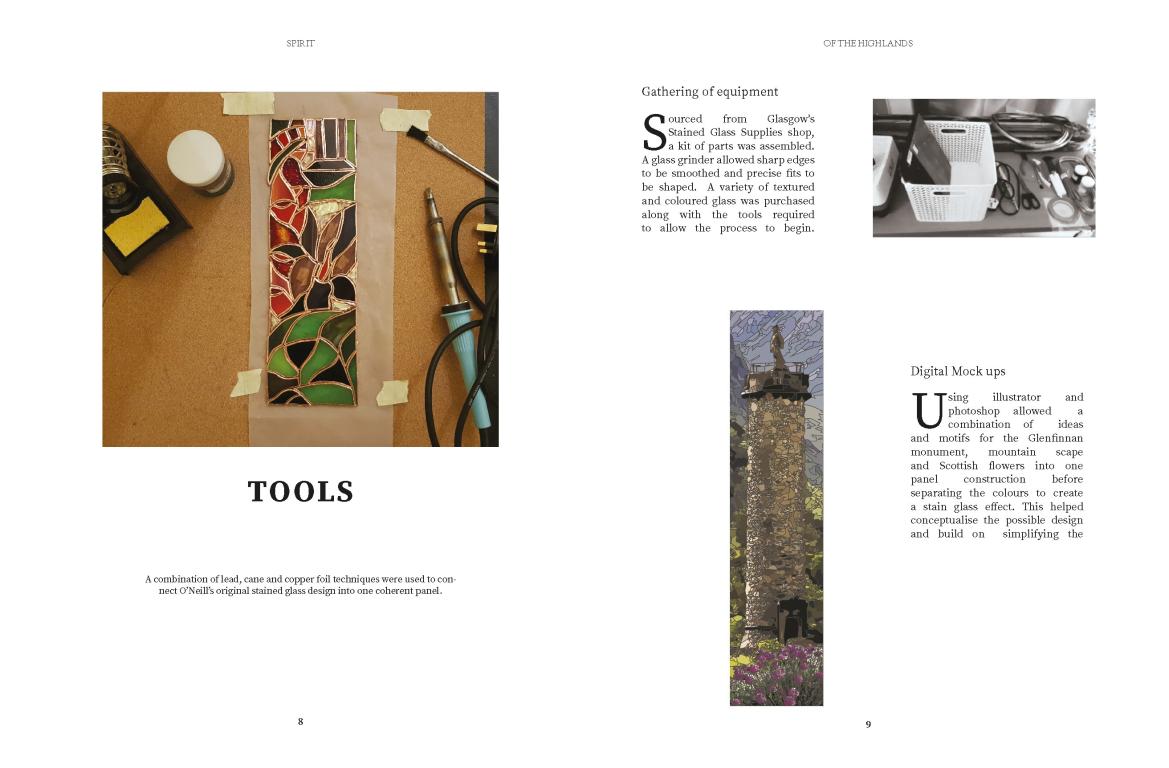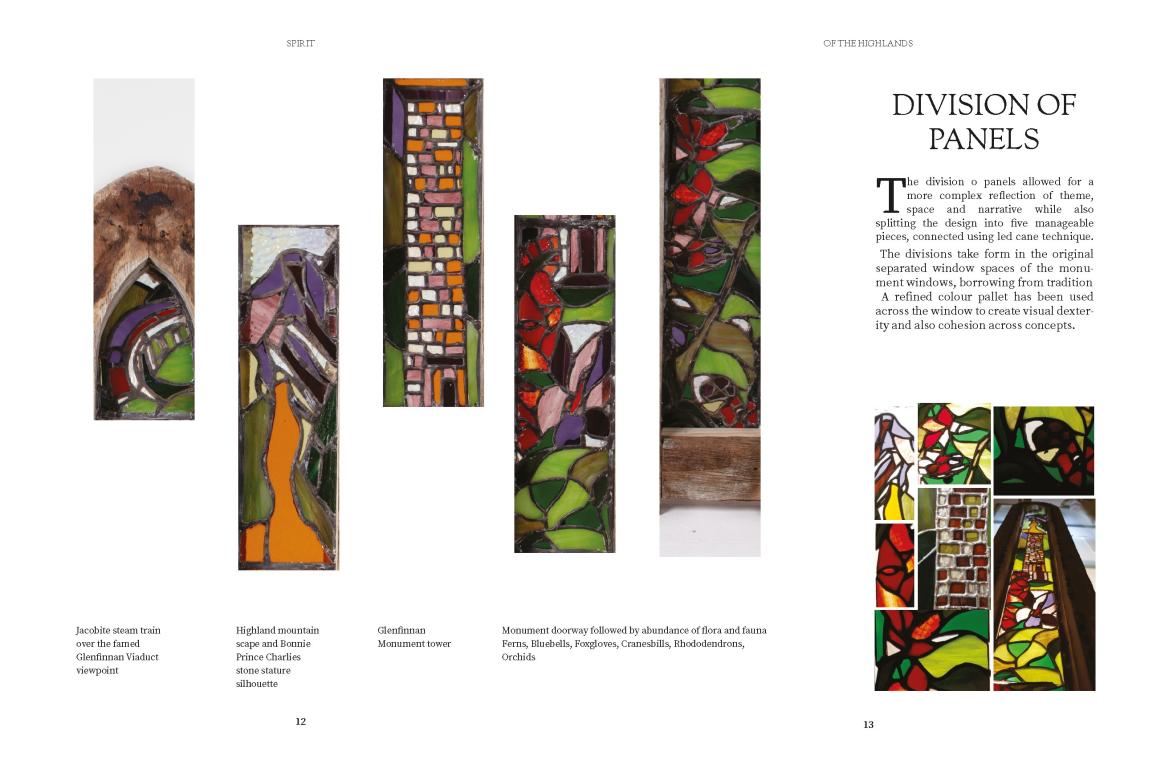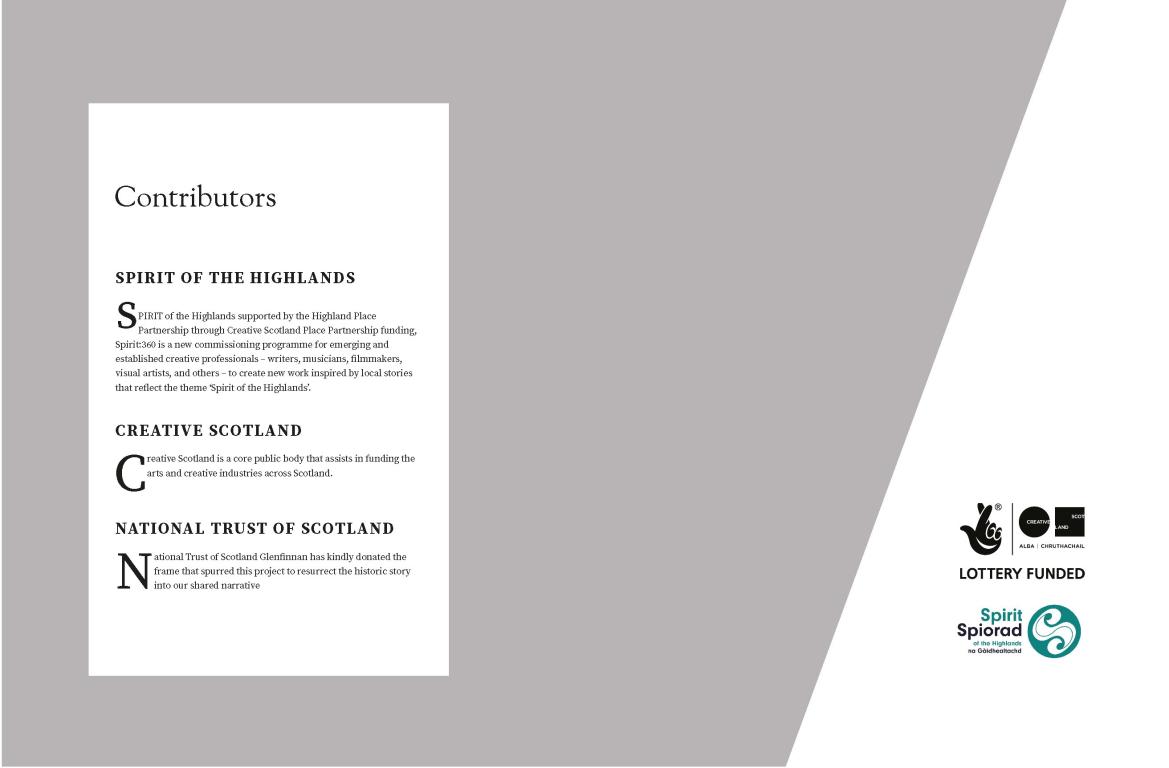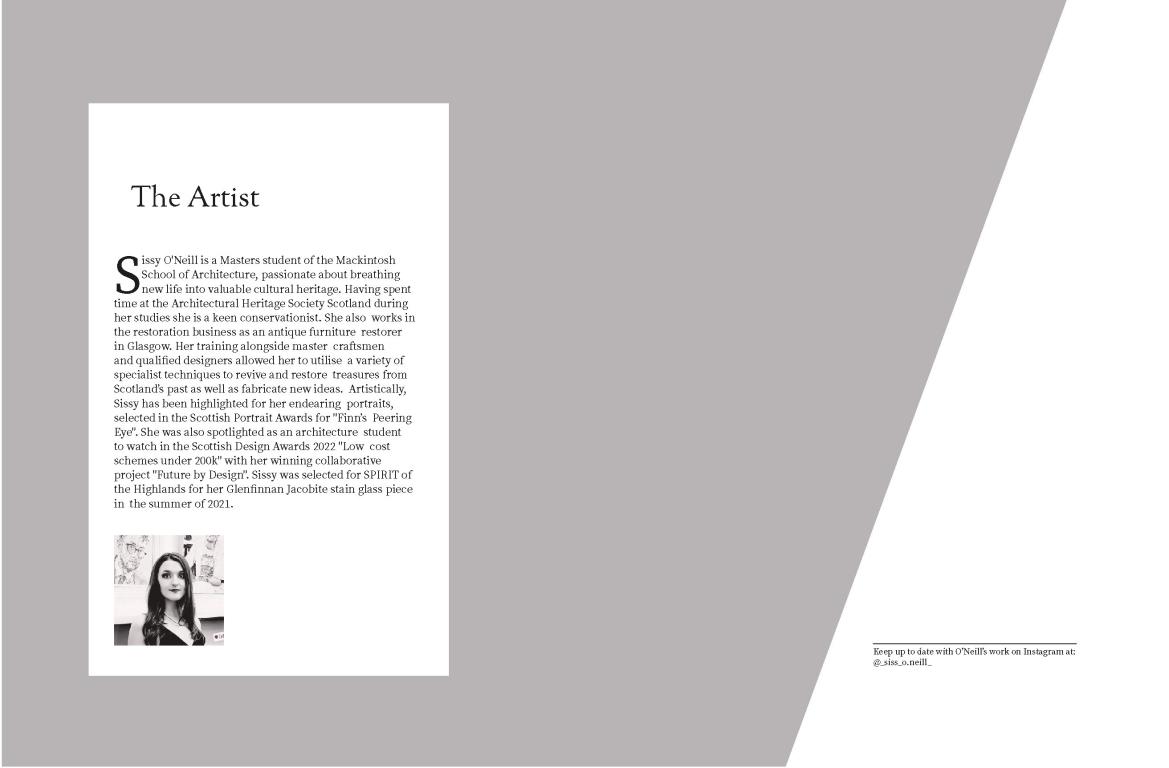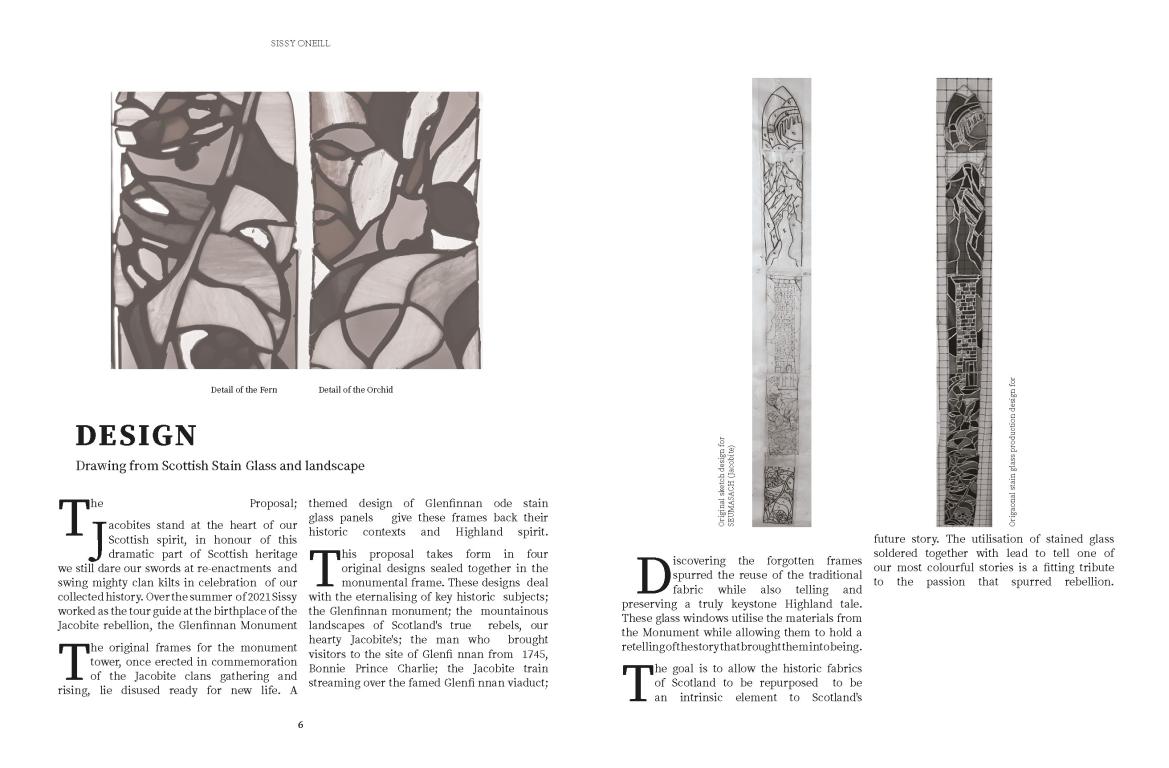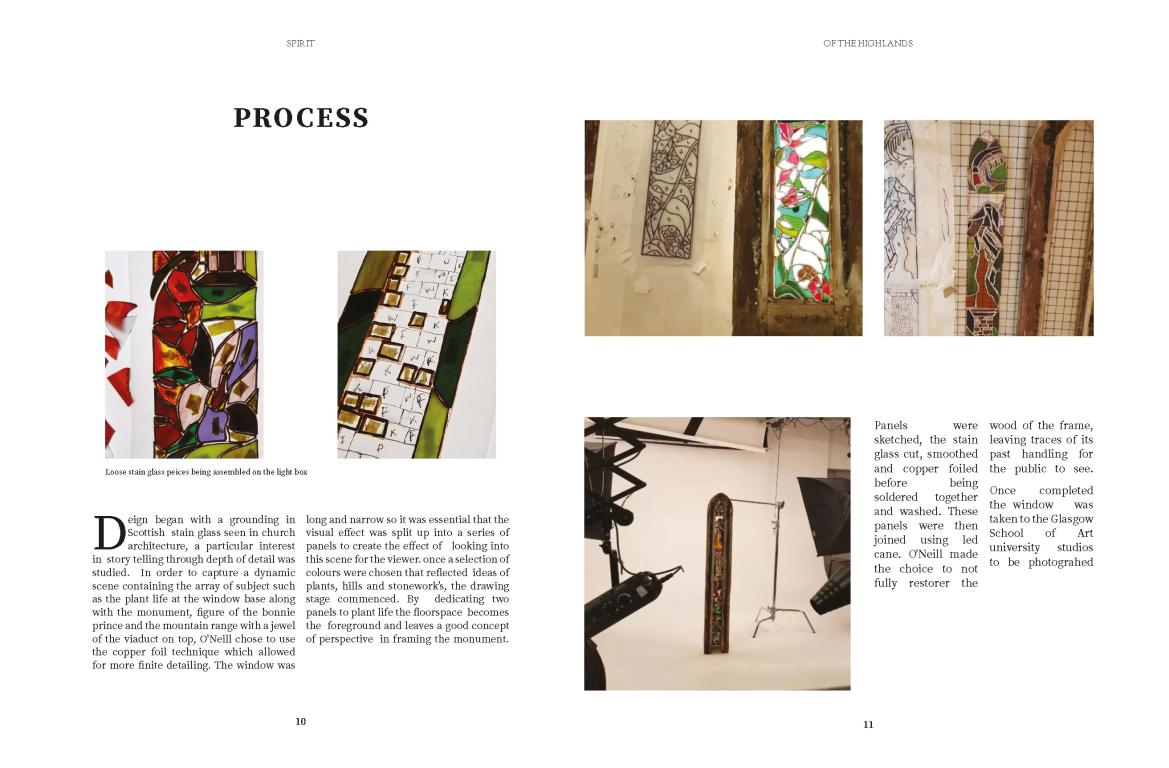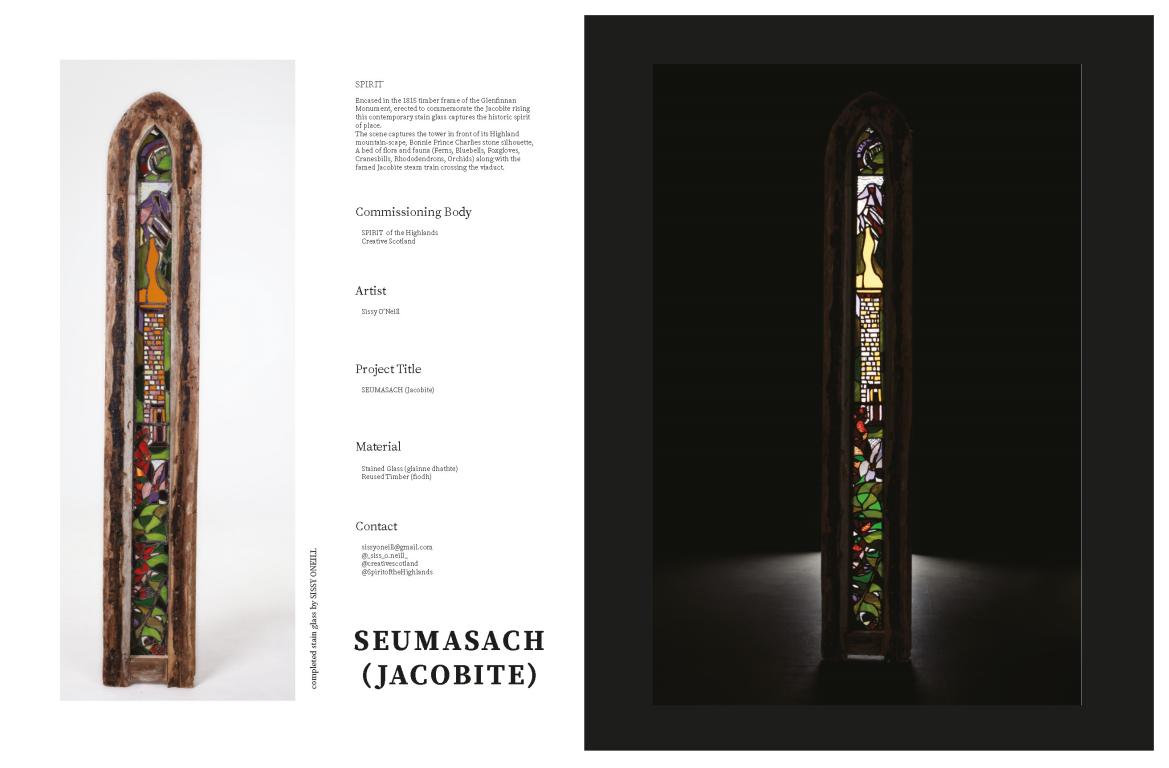 KEEP UP TO DATE WITH SISSY O NEIL
PORTFOLIO: https://sissyoneillaa57.myportfolio.com/