Bodglet
The Highlands is where your spirit for adventure is let loose, and your imagination is set free.
The story was written at the start of lockdown when travel was restricted, and nature became a focus for people I wanted to capture nature's reassuring and constant presence against the chaos and uncertainty of the pandemic. That time was an opportunity for many people to get to know the local environment which led to them wanting to protect it.
I had heard a story a while ago about a badger sett near the retail park in Inverness that had to be moved a few metres away to build a carpark, but I liked the idea that the badgers were able to find a way back to a better and wilder place instead.
Our story is set in Merkinch Nature Reserve in Inverness, and I am surprised by the old dialogues that local people used to speak around the Moray Firth and how many words there were for nature, marine life, sea conditions. It shows how aware and connected people were to the natural environment where they lived and which they depended on.
After I wrote the story, Izzy brought it to life through her delightful drawings. We put them together as a handmade book for a birthday present to a nephew who lives in Merkinch and was missing school and his friends due to the lockdown.
The message in the story symbolises how changing perspectives can open up opportunities for transformation and hope for a more sustainable future and better well-being for everyone.
READ THE STORY HERE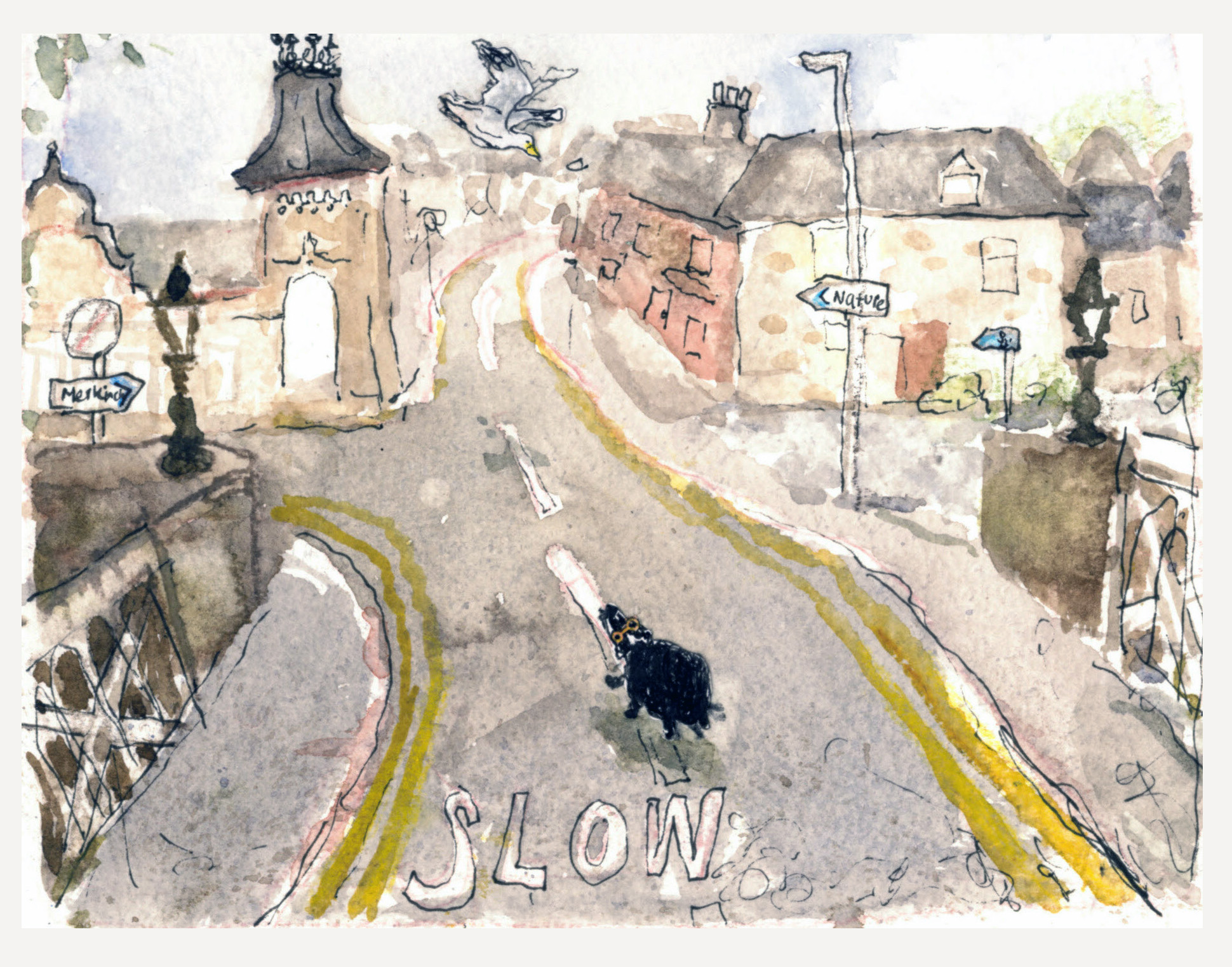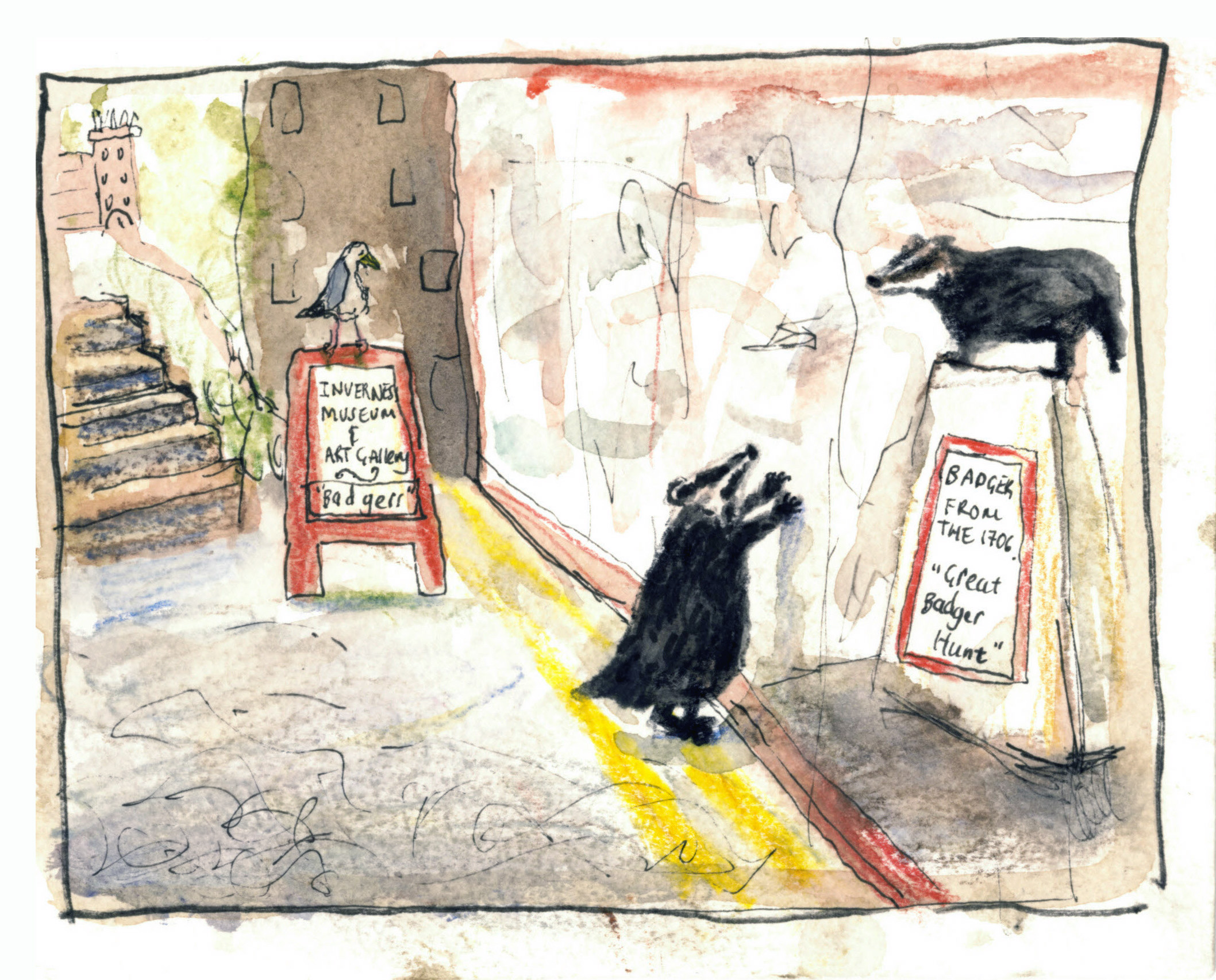 Rosie & Izzy (Credit: Paul Campbell / Northport)
Bodglet Illustrations (Credit: Paul Campbell / Northport)
Badger Illustration (Credit: Izzy Thomson)
Bodglet (Credit: Izzy Thomson)
https://www.instagram.com/newman_rosie/