The Coast of Widows
This poem "A Coast of Widows" by George Gunn immediately resonated with me. Living in the tiny village of Brough and overlooking the harbour, we see the changing moods of the Pentland Firth every day .
The Coast of Widows
A broken necklace of crofts
strewn across the sandstone floor
of the north Caithness coast
these sea-beat parishes where the fields
are sea-tang & the hay has herring-dream
in root & stalk
this is where Scotland stops & starts
here faces turn to check the Pentland Firth's
anxious coupling of North Sea
to Atlantic Ocean
the incessant urgency of tide upon tide
& these same faces when the night
opens her black windows to them
look up to see the infinite cod roe
of the stars above
By George Gunn
The bowls have a rounded base allowing them to tilt and roll, replicating the movement of a boat. The words from George Gunn's poem were written flowing around the small boats and croft houses. These pieces are located on the rim with small wooden pegs which means they can be rotated and rearranged. The bowl becomes more playful and interactive.
artist with commission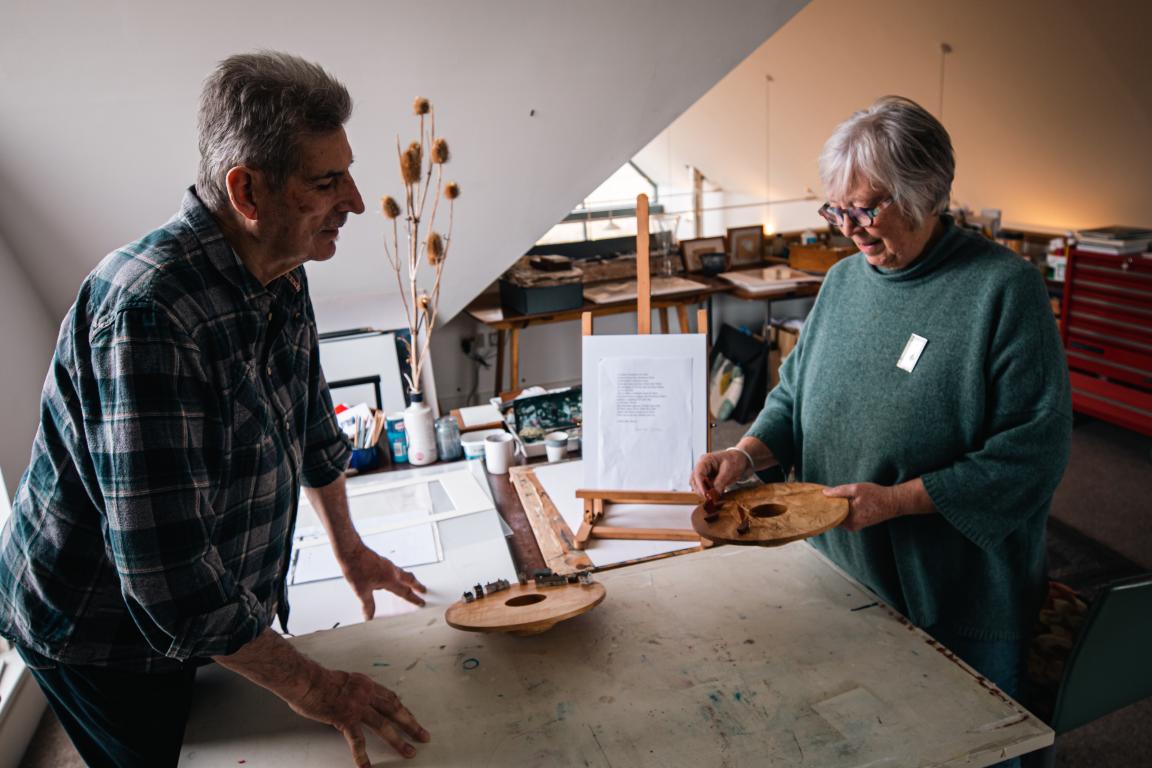 Image provided by Northport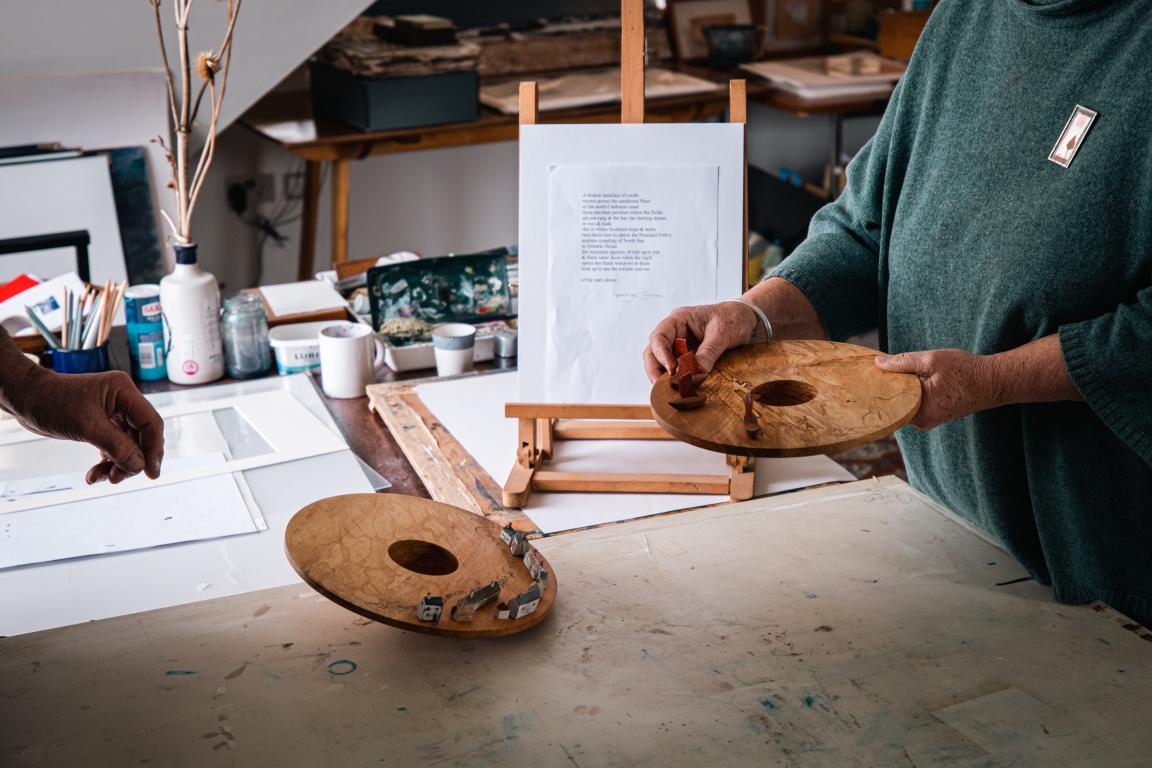 Image provided by Northport