A Highland Origin Myth Illustration
For me, the Spirit of the Highlands is the powerful landscape we associate with the North of Scotland. Beautiful, ancient and mighty. It is somewhere I feel can be quite magical which is why I think it is so rich with folklore and stories.
I took inspiration from the wonderful short story 'A Highland Origin Myth' written by Bob Pegg.
I loved the image of Norse giant Thrim crashing over the landscape at the iconic Applecross so wanted to depict that.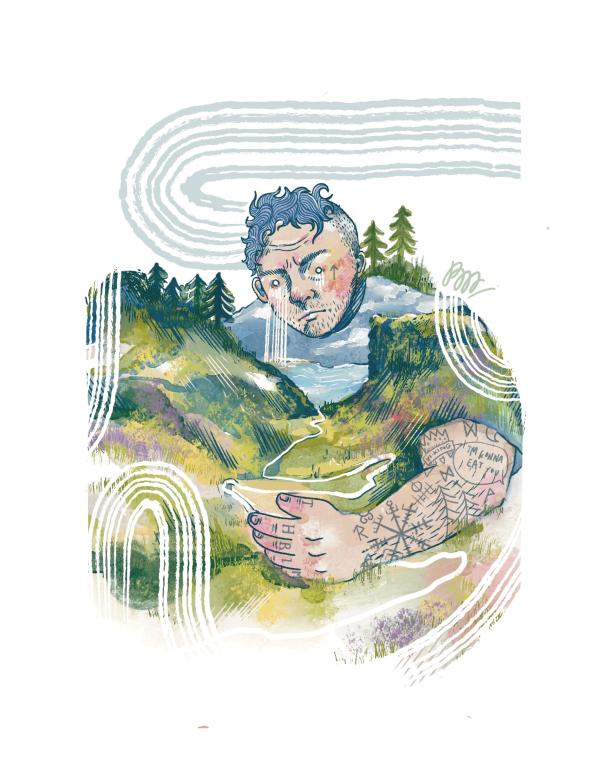 Credit: Paul Campbell/Northport
Credit: Paul Campbell/Northport
Credit: Paul Campbell/Northport
Credit: Paul Campbell/Northport