Merkinch, Inverness Campus, Raining Stairs, Urquhart Bay
It is the sense of connectedness and energy that is found in the corners of the wildernesses
These four paintings are inspired by society and the human spirit of the Highlands: where we live, work, relax, and study, and how we welcome visitors to our beautiful landscape and community.
Inverness Campus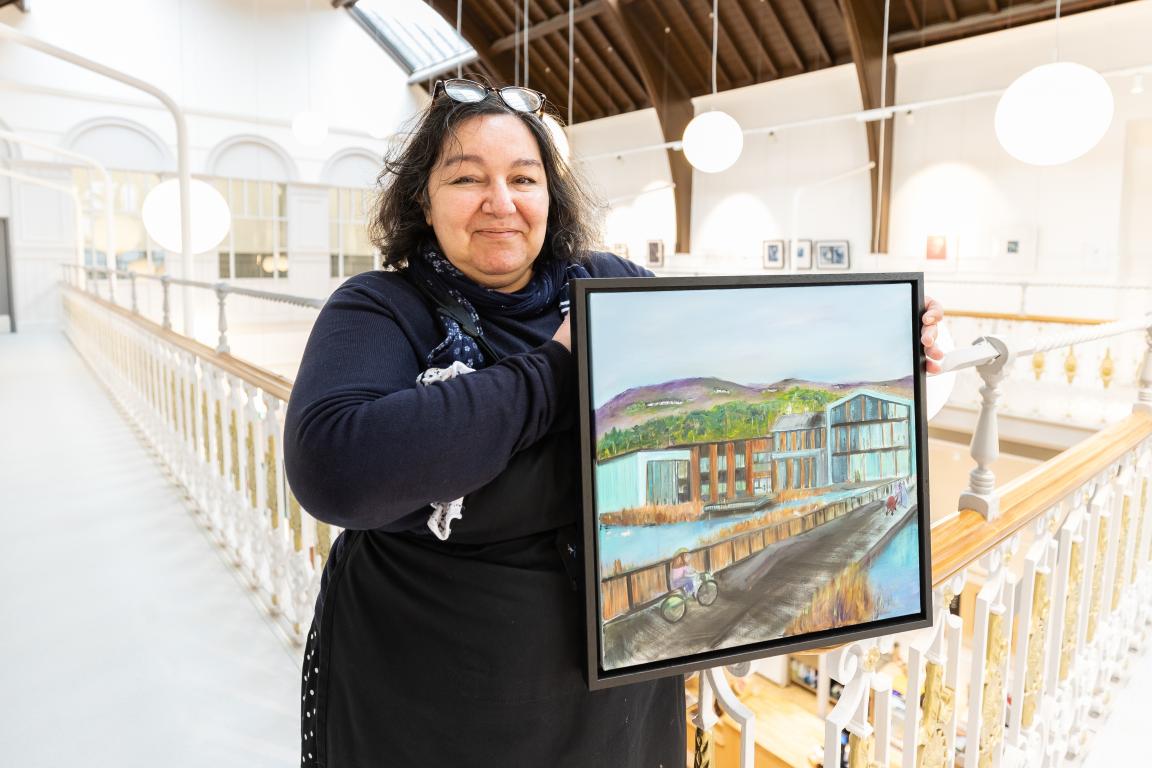 Inverness Campus
Image provided by Paul Campbell/Northport
'Inverness Campus' shows how enterprise, innovation and education can meet in a stunning environment that honours the heritage and beauty of the wider landscape;
Urquhart Bay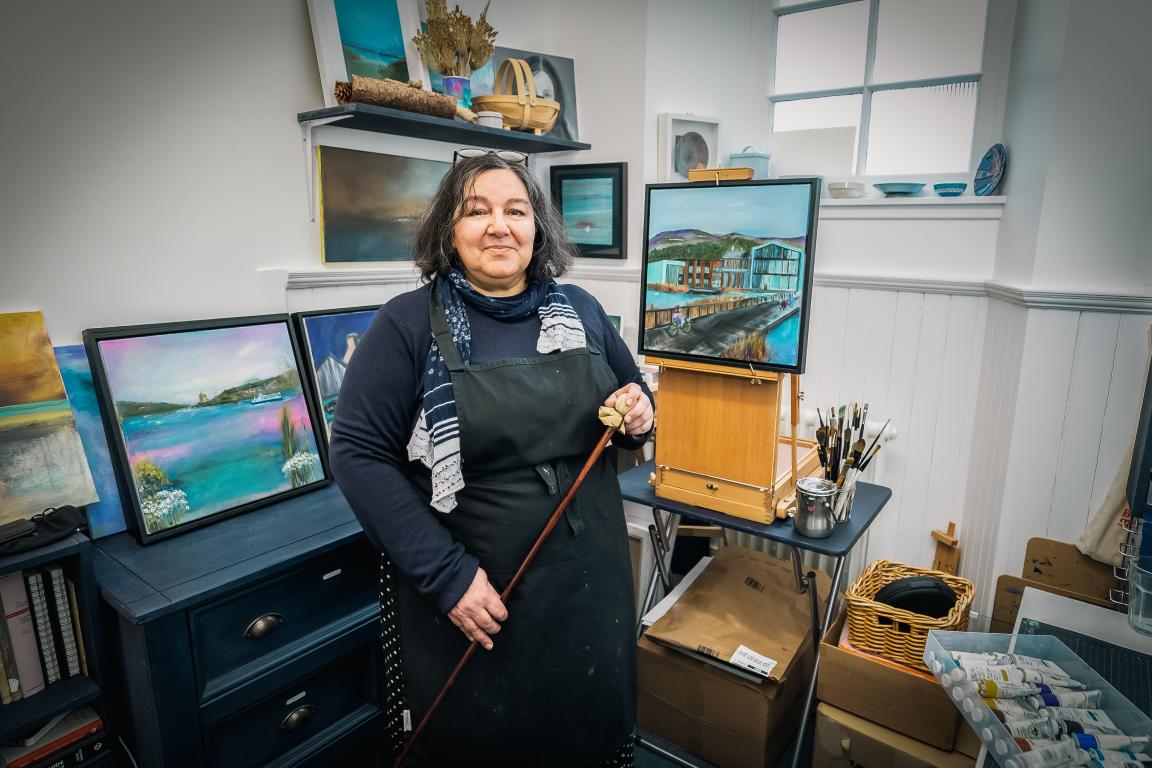 Urquhart Bay
Image provided by Paul Campbell/Northport
'Urquhart Bay' depicts how we have welcomed visitors from around the world for decades and how we continue to maintain connections with our global community which in turn supports local business, artisans and employment.
Merkinch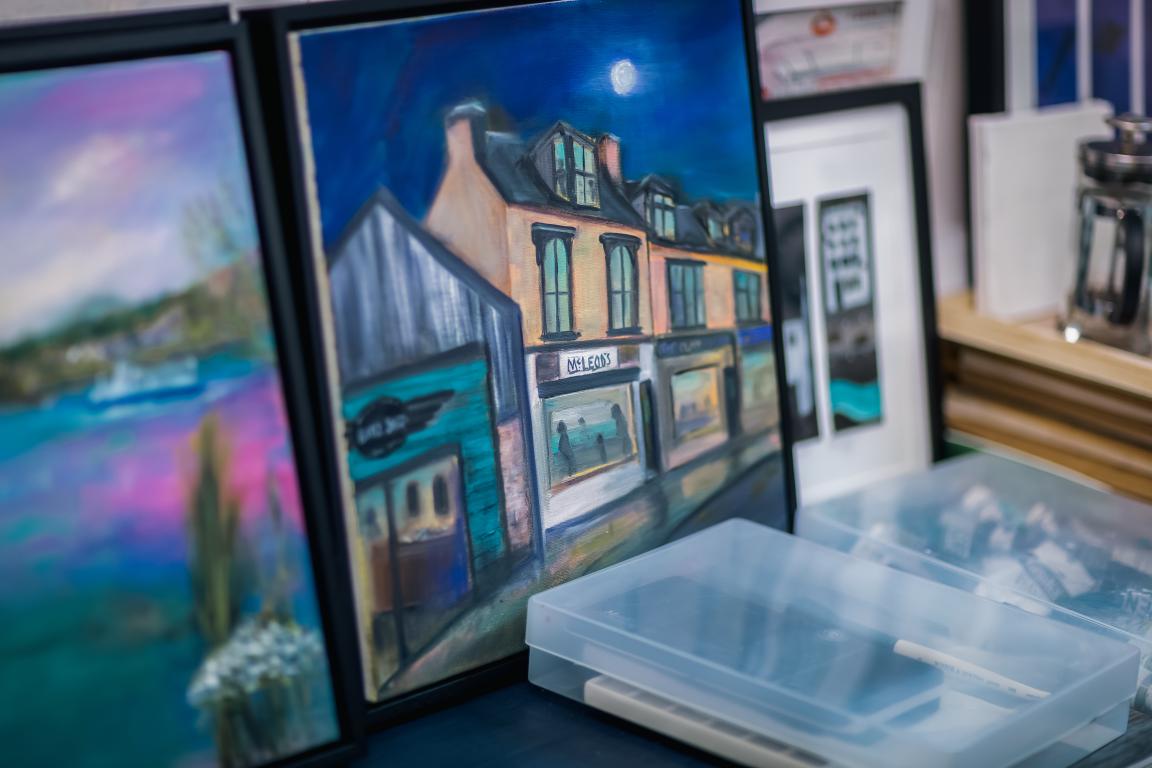 Image provided by Paul Campbell/Northport
'Merkinch' explores traditional stone buildings which are now used as award winning businesses and much-loved community hubs that draw visitors from across the City and beyond;
Raining Stairs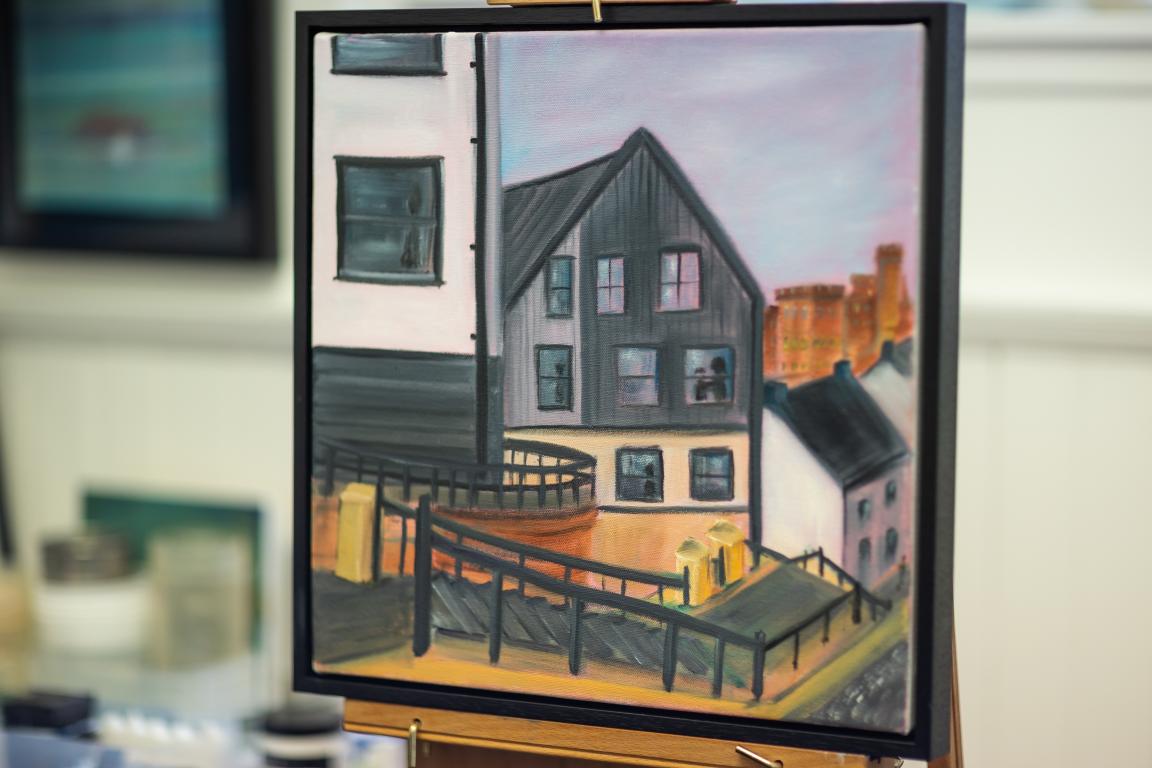 Image provided by Paul Campbell/Northport
'Raining Stairs' is an homage to the needs of an increasing population in the Highlands, through thoughtful architecture and housing which is both aesthetically and economically sensitive;
It is the sense of connectedness and energy that is found in the corners of the wildernesses; the pile of donated canned goods discovered on a shelf in a bothy, or the bucket and spade left by a fence near a beach, to use should you have forgotten to bring your own. It is the beautiful voice of Saffron Hanvidge, winner of Scotland's Young Traditional Musician 2022, accompanying your walk down Inverness High Street on a Friday afternoon. It is knowing I live in a place that feels miles from anywhere, but which is years ahead, where innovation, enterprise, and education carry the hopes of the future, but is still suffused with the air of tradition and the rustle of wind on water. Where the ground that you stand on bears the texture and form of ancient landscape but is receptive to progress and growth. In short, the Spirit of the Highlands, is about how our exceptional community and environment provides the greatest foundation for our collective human spirit as we move into a new paradigm.