Highland Spirit
In essence, for me, the Spirit of the Highlands is one of acceptance, expansive creativity and empowerment
Centuries ago, this was a land of Picts and their enduring legacy is the mysterious symbols that they left carved in stones. They are a truly fascinating gift from the past, surrounded with mysticism and a deep connection with nature.
Among many cultures, including the Celts, the oak tree has been revered as a symbol of life, fertility and wisdom, since ancient times. A force connecting heaven and earth, the Tree of Life is firmly bound to nature – it is the essence of life.
All threads of my inspirations are tied together in this piece. The colours are natural and earthy, reminiscent of the Scottish landscape. My embroidery was done on a traditional Lithuanian canvas using Scottish wool, cotton and silk threads.
Past, present, future and identity are all part of the tapestry, catching and capturing the Highland Spirit and the spirit of life, love and acceptance.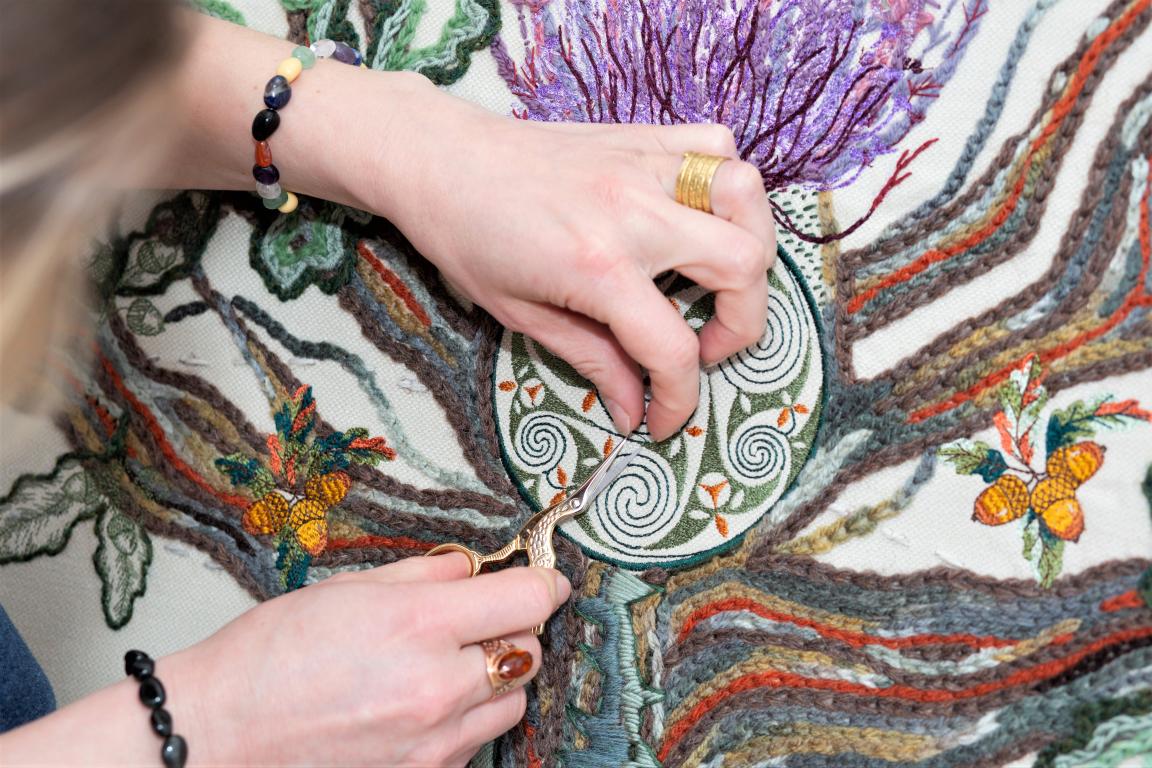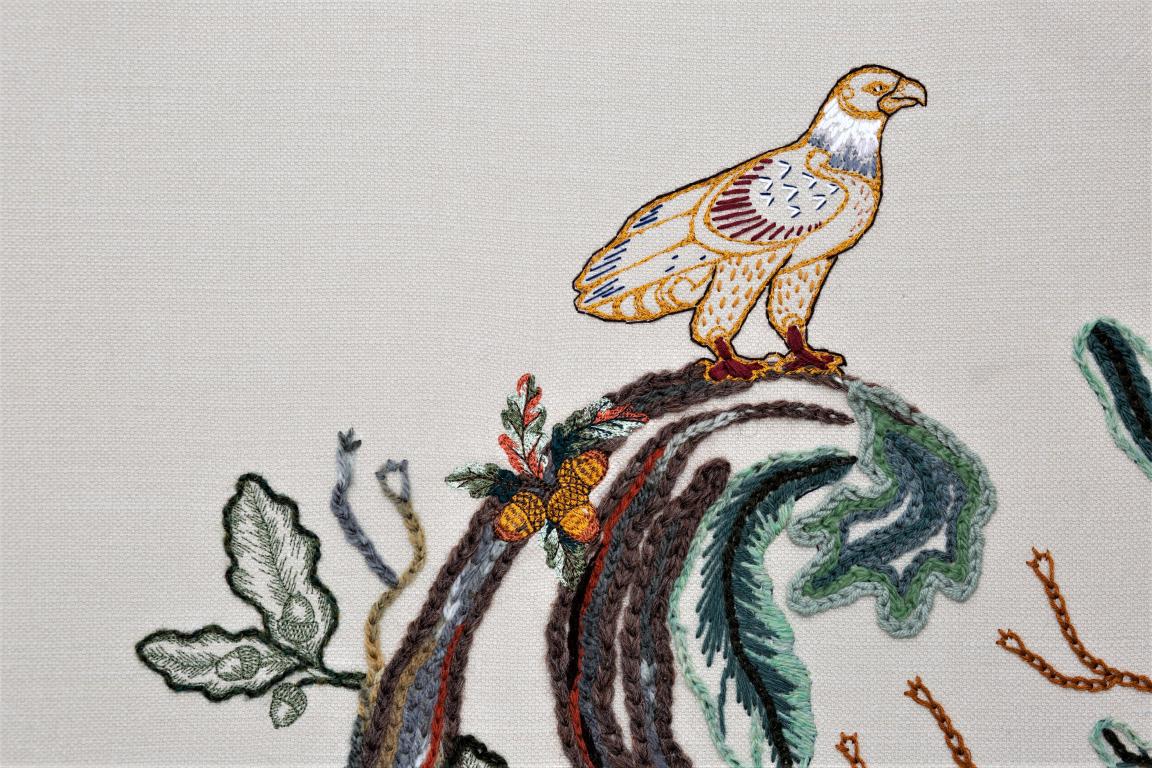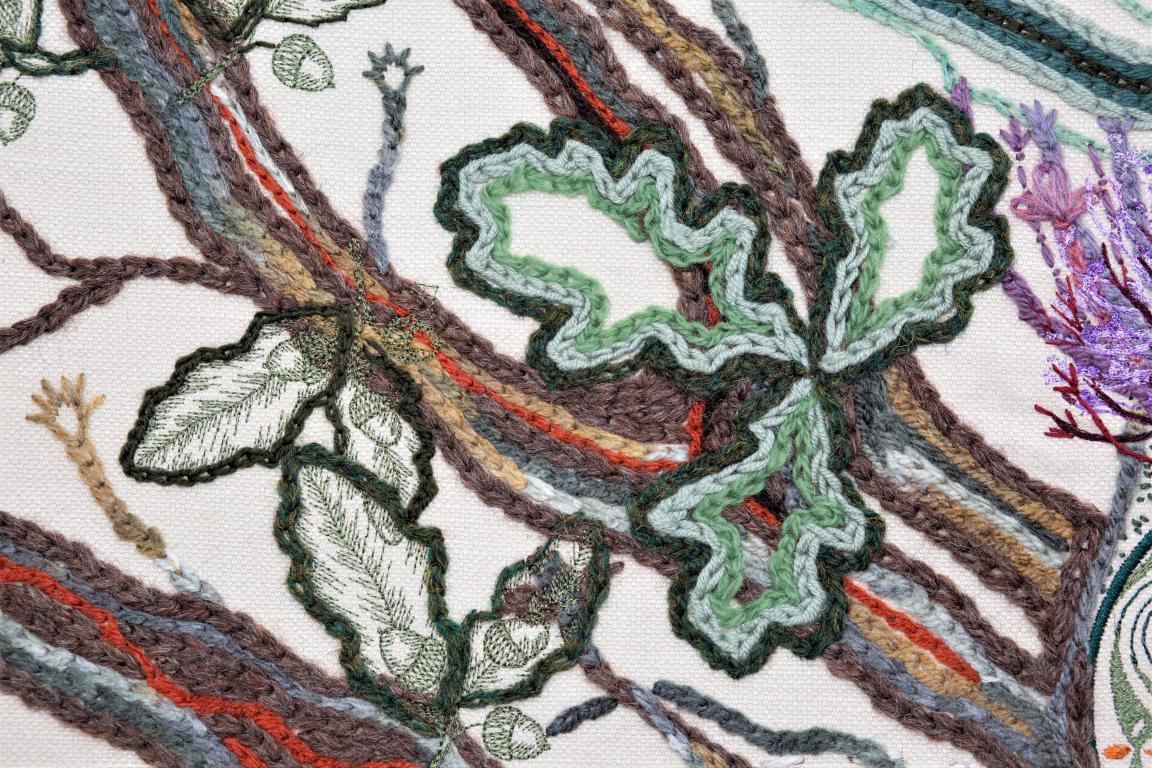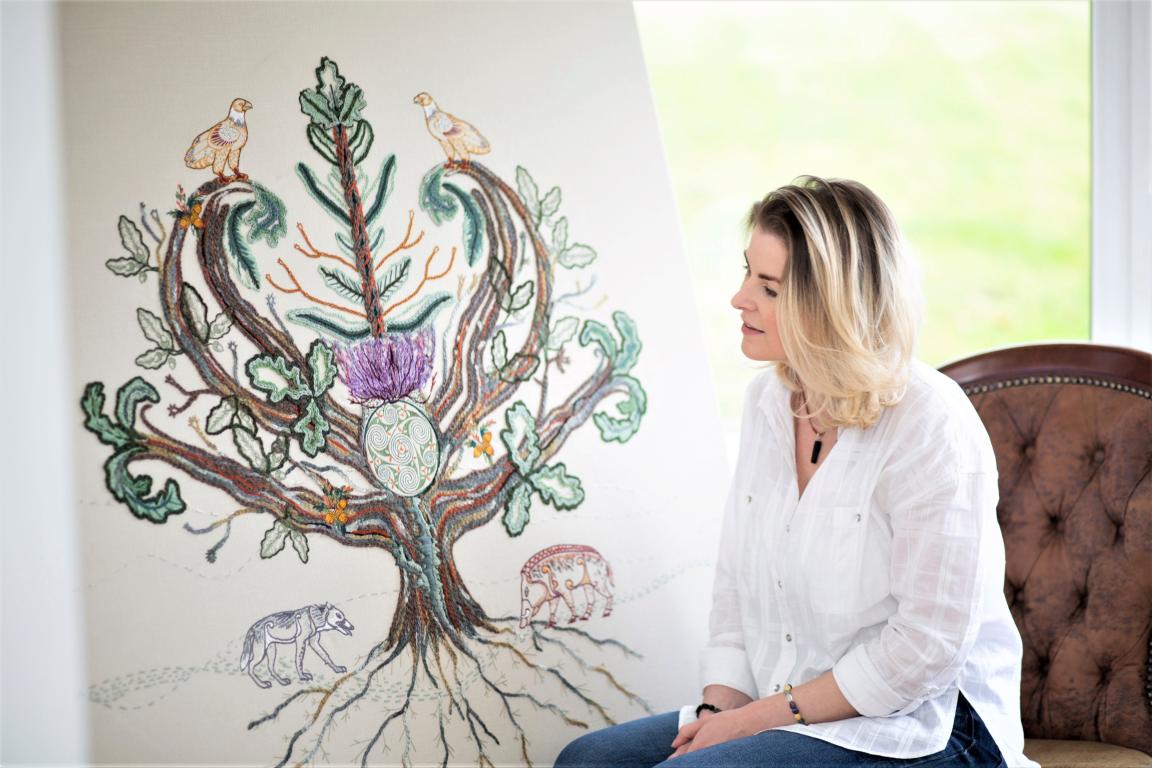 Credit: Paul Campbell/Northport
Credit: Paul Campbell/Northport
Credit: Erika Adomaitiene
Credit: Erika Adomaitiene
Credit: Erika Adomaitiene
In essence, for me, the Spirit of the Highlands is one of acceptance, expansive creativity and empowerment. Creative, strong, resilient but above all loving and welcoming. To me, the Tree of Life also seems to represent the Highland Spirit in many ways.
Having been born and bred in Lithuania and living in Scotland for half of my life, I have lived and experienced two cultures that are very different. I have talked two different languages and observed two different traditions. The diverse, friendly and creative Highlands became a beautiful, welcoming home for myself and family, therefore, I wanted to explore my story and personal connection to this area.
The Tree of Life, Gyvybes Medis in Lithuanian, represents connection over transcendental differences; we are all branches of the Tree - collecting, carrying and protecting the spirit that we pass down from generation to generation.