Cromarty Childhood Memories
For me the Spirit of the Highlands is a combination of the colours, the contrasts,  the textures around me and the sights I see; be it big skies, landforms, the wide range of people, some old, some young, some eccentric, the stories they tell, the sound of the sea, the wind, the shingle on the beach and the boat riding the waves.
My inspiration for the Cromarty and Nigg Seascape Landscapes series draws on my memories of when I was a seven year old child in the summer of 1964 when I travelled, with my parents, to my mother's ancestors birthplace Cromarty for a summer holiday along with my sister and two brothers.  Our journey took a very long time - it was so exciting – travelling on the sleeper to Perth and then driving up through the Cairngorm Mountains.  I saw and experienced images that have stayed with me ever since.  We put the car on the ferry at Inverness to reach North Kessock and then drove along the Black Isle. 
I loved the beach, down by the harbour, the glistening and sparkly sand, the tiny shells and so many unusual stones.  The walks up the Sutor through fields of corn that were so high you became lost. The real highlight for me was climbing the old telegraph pole on Cromarty Links. There were the trips on Albert's rickety grey ferry across to Nigg for picnics. We were never quite sure if we would make it, our reassurance was that Albert couldn't swim, so we knew he wouldn't take undue risks. We loved the fantastic sand dunes which we ran up and down and played all kinds of games.
There was a wonderful old lady, Winifred Middleton, from Rose Farm, who used to scoop us up and take us to the beach where we would play on the raft moored off the coast and then be warmed up in an old caravan with cups of hot soup.
Credit: Paul Campbell/Northport
Credit: Paul Campbell/Northport
Credit: Paul Campbell/Northport
 ... to each of us the Spirit of the Highlands is unique- it's the differences that makes it what it is – no one perception is right or wrong
Cromarty & Nigg Beaches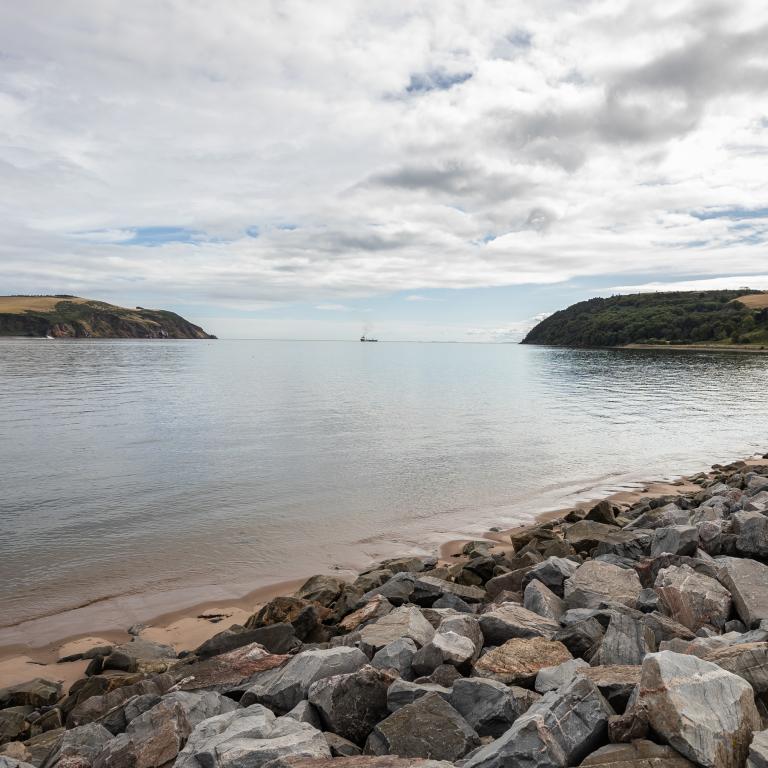 Image provided by Paul Campbell/Northport
www.emmanightingaleglass.co.uk
http://www.instagram.com/emmanightingaleglass
http://www.facebook.com/emmanightingaleglass