Sòrnaichean Coir' Fhinn
For me the Spirit of the Highlands is people and place; the folk (past and present) that live on and work the land, their history and culture, their language, stories, customs and knowledge of the natural environment. These aspects, passed to us through generations, closely entwine to help shape our unique cultural identity.
Sornaichean Coir' Fhinn, Kensaleyre, Isle of Skye
The two standing stones that look out over Loch Snizort Beag have been part of my landscape since I was a child, weathering the storms of years, carefully placed by people that were here long before me. Legend has it there were once three stones but only two remain.
standing stones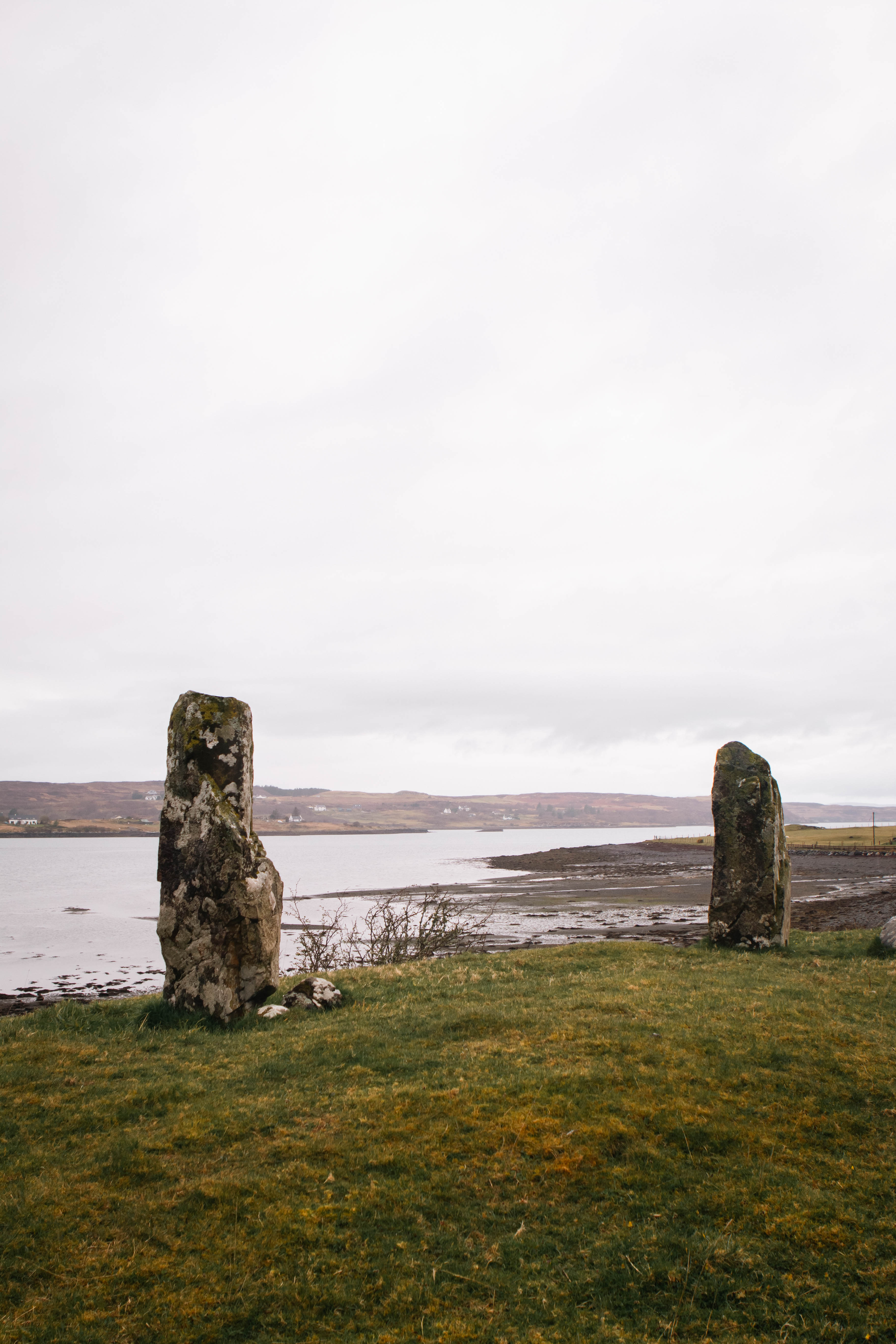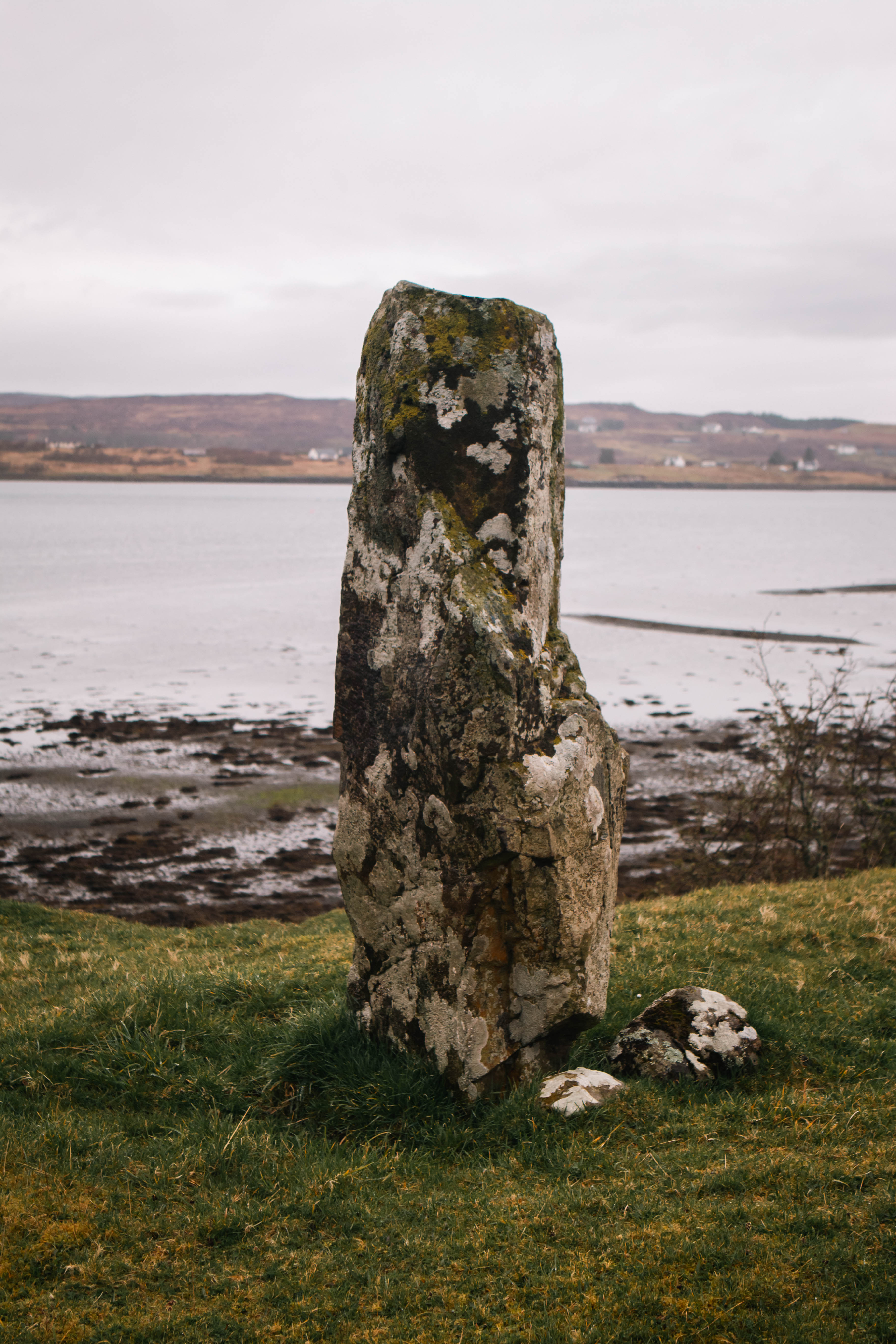 Although their story predates recorded historical accounts, the stones are said to have been where the ancient Highland warrior Fingal and his hunters stood their pot to cook venison stew. Over time the deer departed from their usual haunts and the Feinne had to resort to filling their pot with whelks and limpets from the shore, stewed in the milk of the grey-cheeked cow who grazed in nearby Hinnesdal and whose bed was Creag nam Meann (Kid Rock) in Kingsburgh. Fingal sent his swiftest warrior, Caoilte, to search for deer, and when he at last found them in a corrie in the Cuillin he gave a shout that could be heard on Loch Snizort shore. One of the Fingalians spat out the shellfish stew on the shore, forever discolouring the rocks, which have been known since as Creagan a' Balgaim (Rocks of the Mouthful).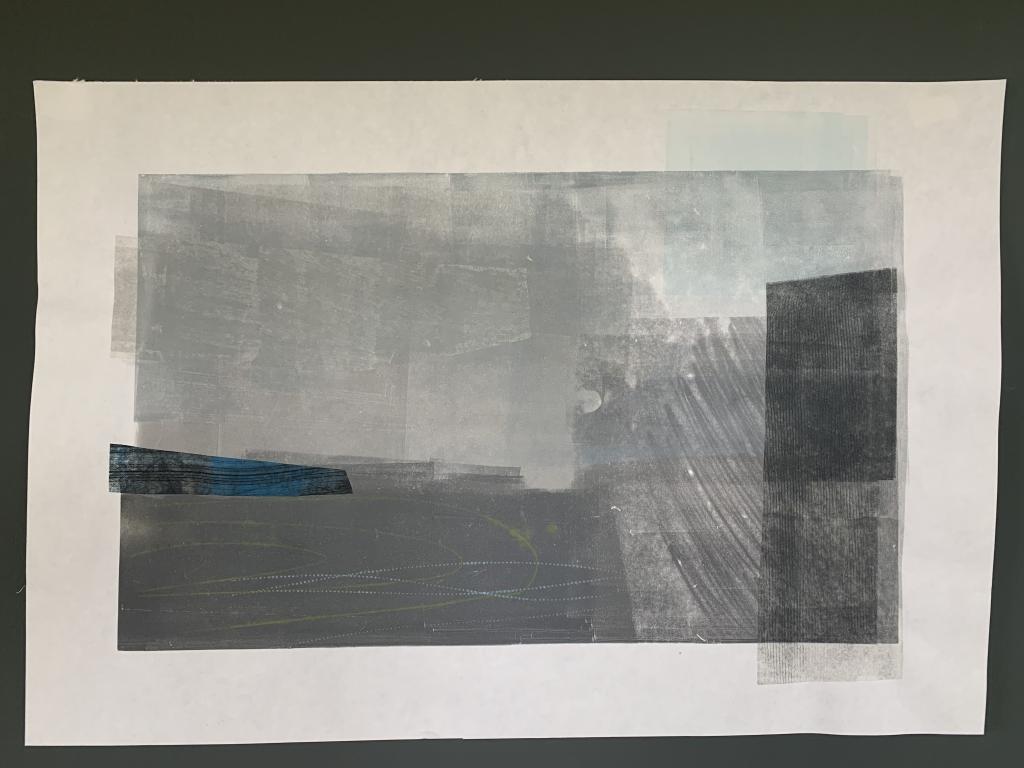 Detail