The Achiltibuie Stone
[The Spirit of the Highlands is] the ceilidh. Not the bigger hall variety, although that is great too, but the more intimate one in a house with friends and neighbours, sharing stories through talking and singing.
For the project I made a painting based on my fictional short story The Achiltibuie Stone. Two children discover a runestone in a dry stone dyke between their crofts, which causes trouble between their families.
I grew up in Lochinver and Inverkirkaig in Sutherland. A runestone was discovered in Inverkirkaig in 1987, but it turned out to be a memorial placed there in 1977.
I set my fictional story in Achiltibuie, as our family spent many holidays there. My uncle Kennth MacKenzie was the headmaster for many years and my auntie Marlene had a herd of Highland cattle. She taught me to paint landscapes when I was a child. I only found out a few months ago that my great-grandmother was originally from Achiltibuie.
artist with commission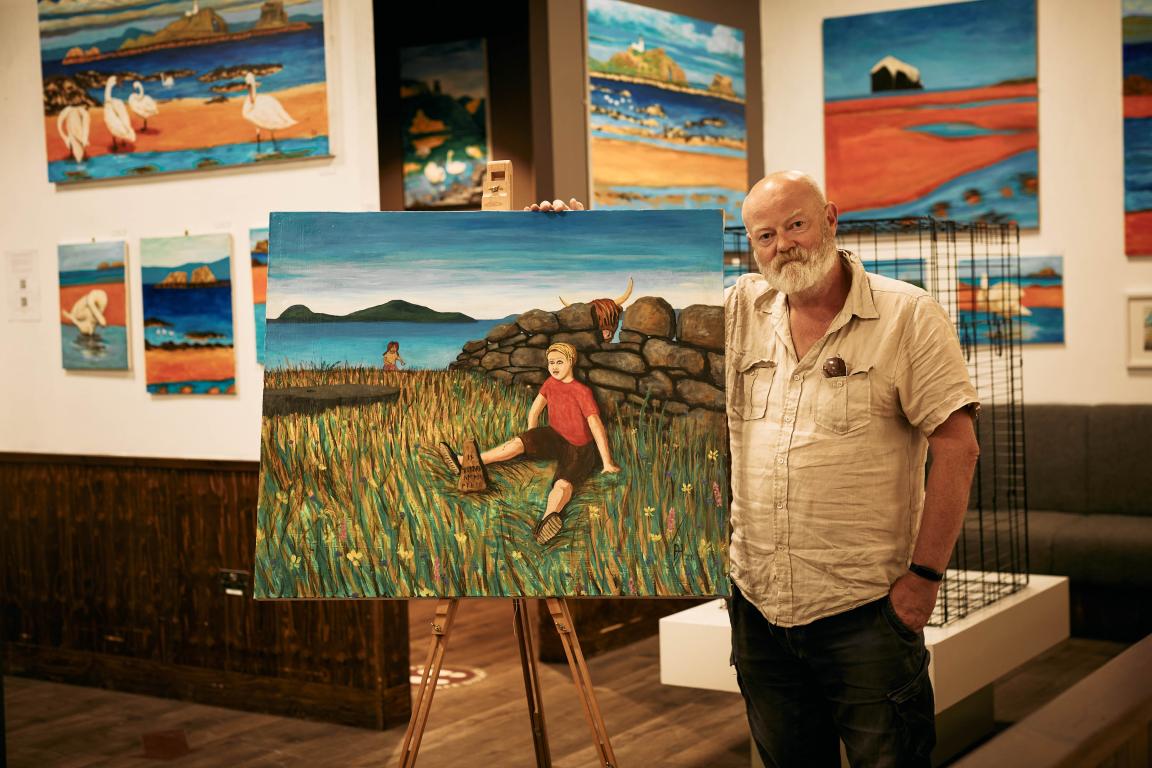 Artist with Commission
Image provided by Northport Studio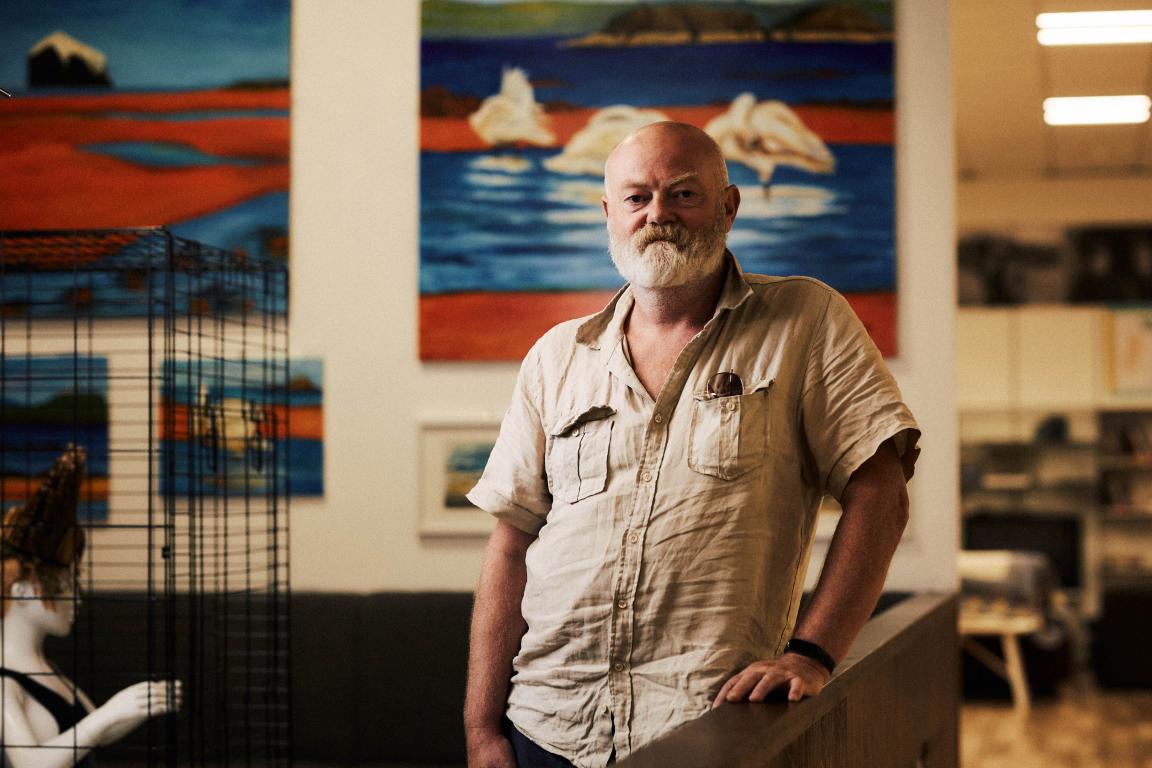 David Hutchinson
Image provided by Northport Studio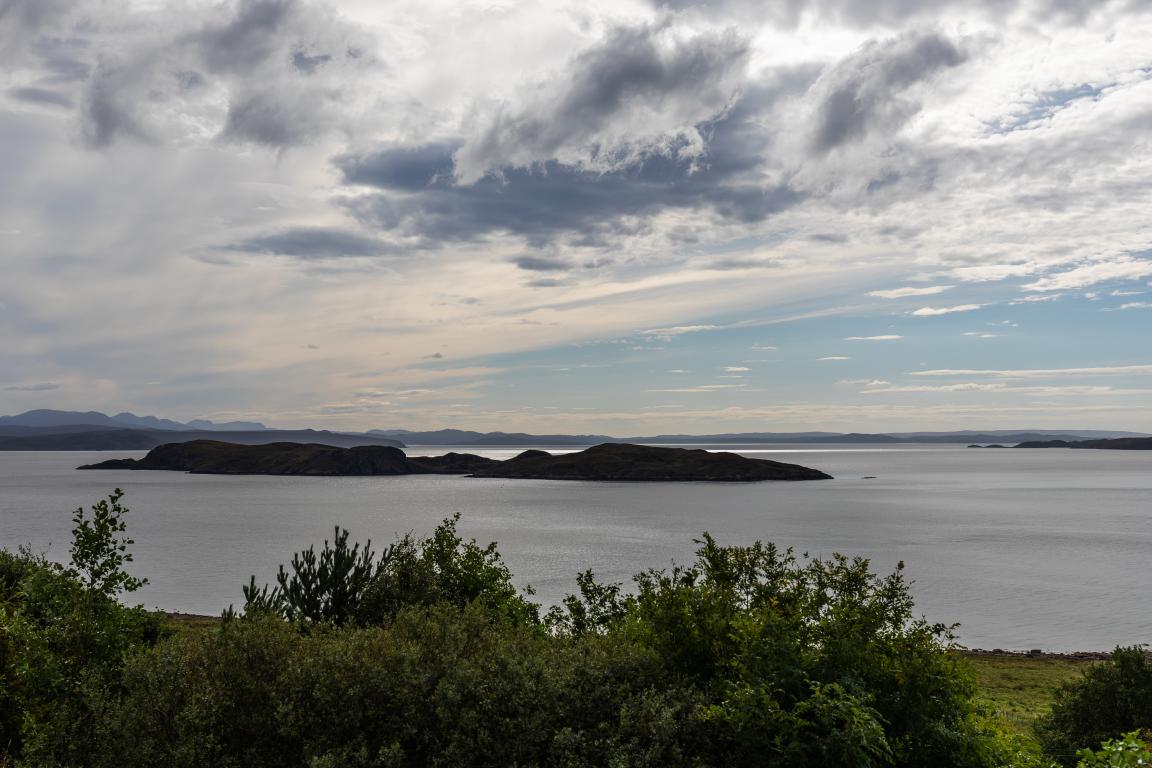 Achiltibuie & Ullapool
Image provided by Northport Studio
READ MORE FROM DAVID HUTCHISON HERE
Photos from Artist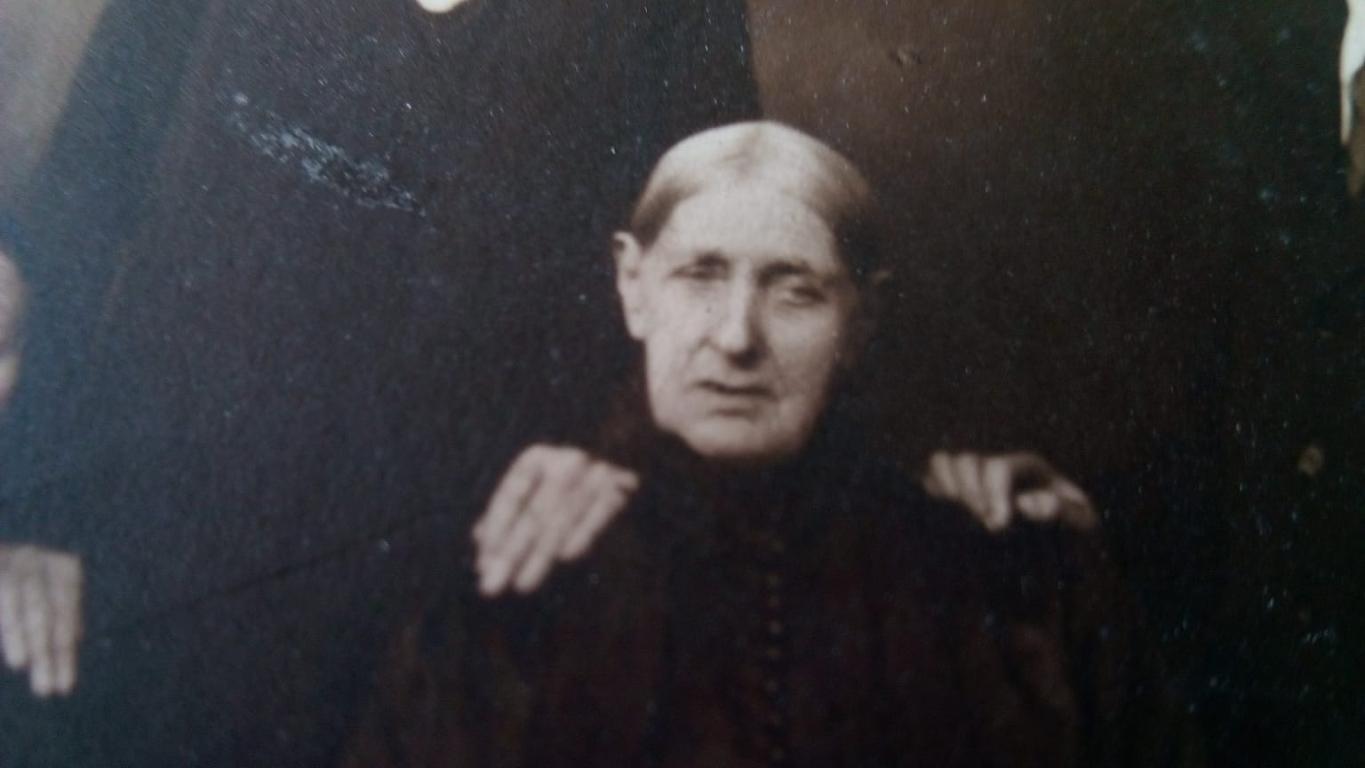 Grandmother
Image provided by Artist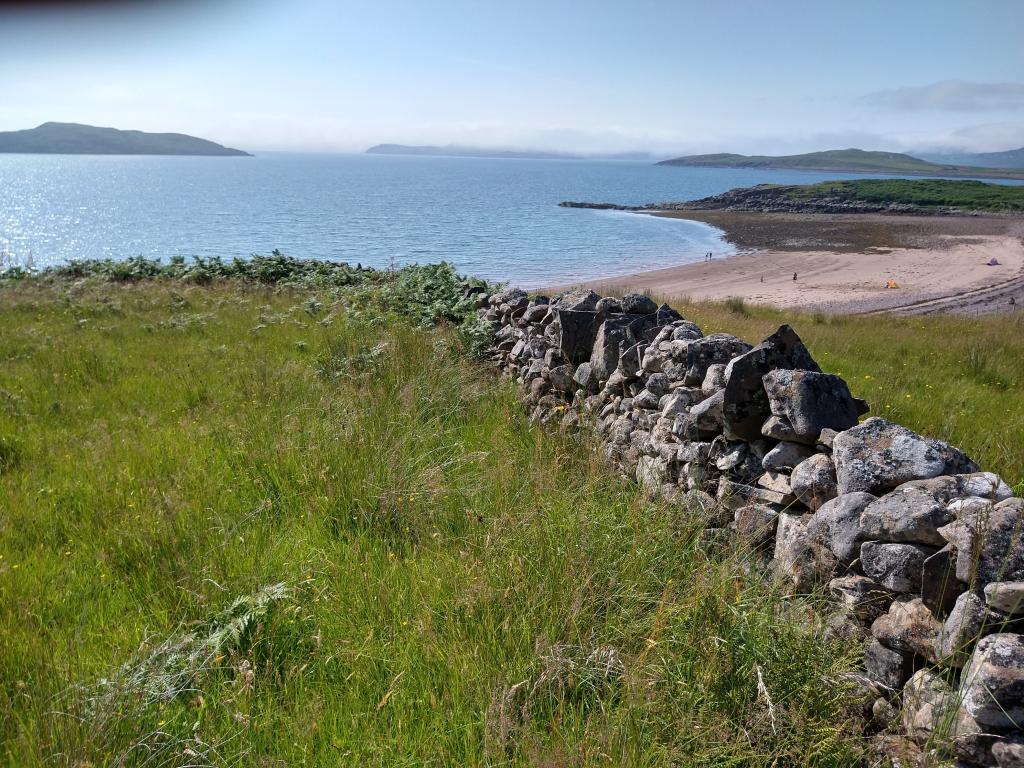 Achiltibuie
Image provided by Artist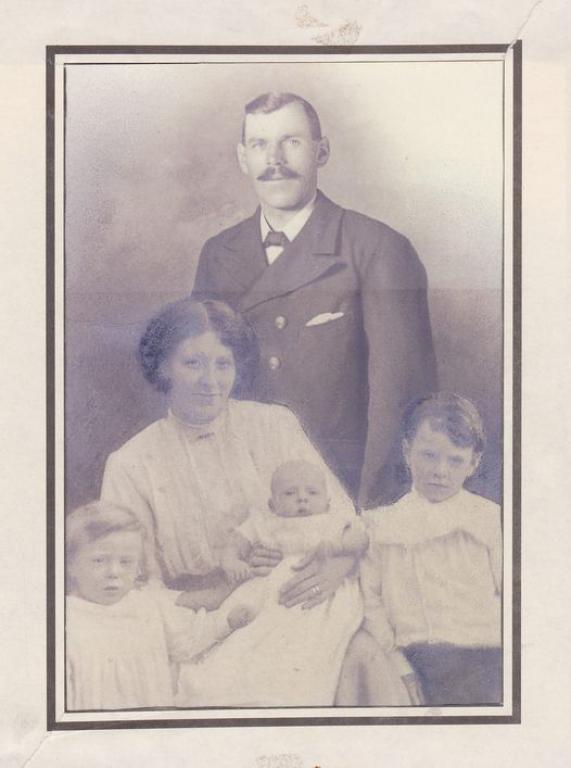 Artists great grandmother Helen Sutherland
Image provided by Artist
https://www.davidhutchison.info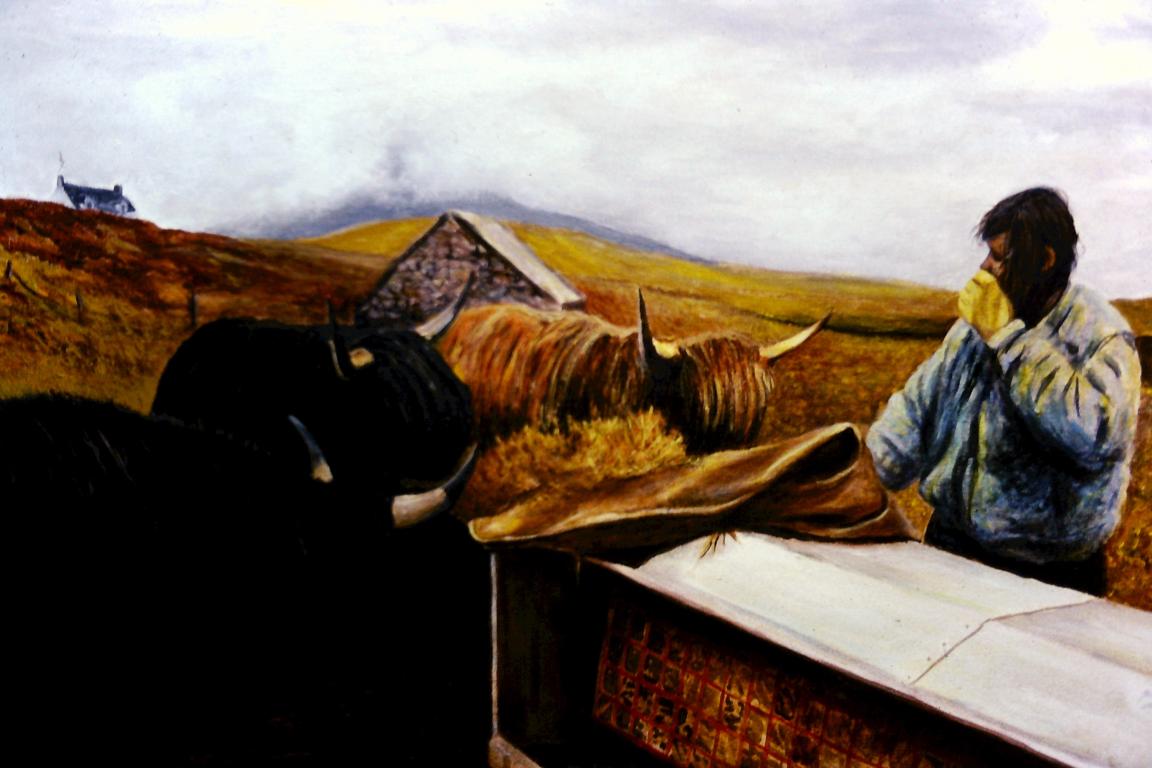 Marlene and the Coigach Herd
Image provided by Artists